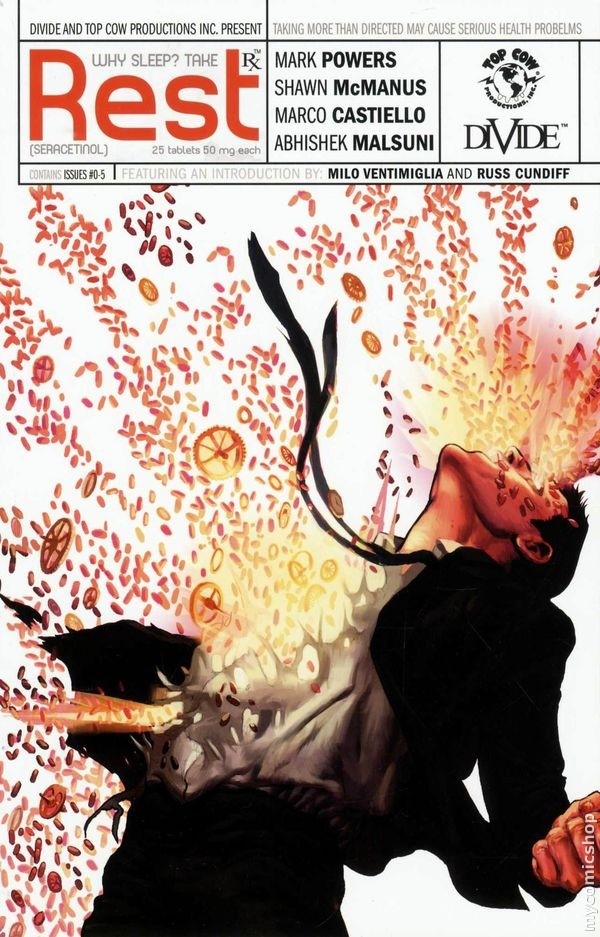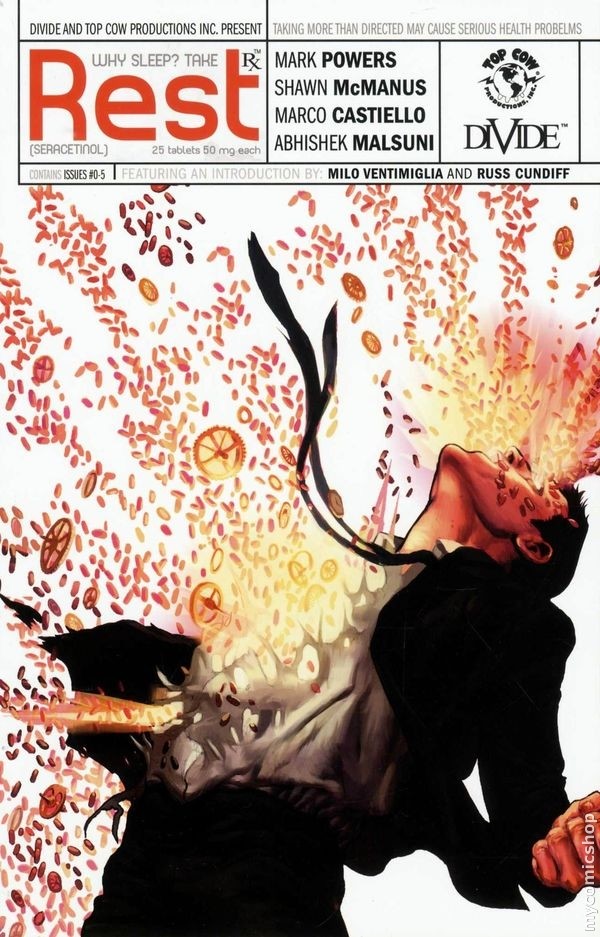 Issue: Rest TPB Volume #1
Release Date: November 10th, 2010
Writer: Mark Powers
Line Art: Shawn McManus, Marco Castiello, Abhishek Malsuni
Colors: Lizzy John, William Farmer, Carlos Lopez, Michael Atiyeh
Letters: Ed Dukeshire, Troy Peteri
Cover: Phil Jimenez, Lizzy John
Book Design and Layout: Phil Smith
Publisher: Top Cow Productions
The story of Rest is finally gathered together in one volume! The premise of this world is that there is a drug out there that will allow you to stay awake 24/7 and has no side effects. However, when something seems too good to be true, it usually is. With issues 0-5 as well as bonus materials included, this trade paperback is sure to satisfy the needs of any fan and is also a great introduction to the universe for new fans.
I am a new fan to this world, but as soon as I saw the artwork associated with the comic, I knew I had to read it. With smooth lines capturing a truly three-dimensional feel, the world that's created could be going on around us here and now. It's a great story that can entrench the reader into a fantastic reality. And that's where we begin, with John and Teddy, two old college roommates separated by time and circumstance.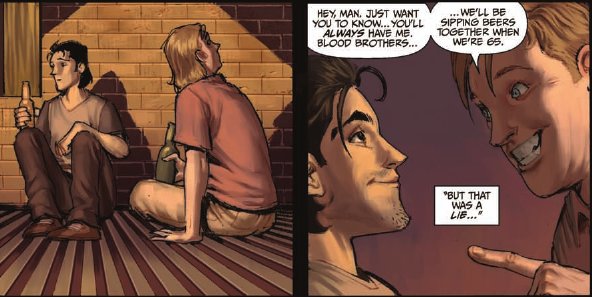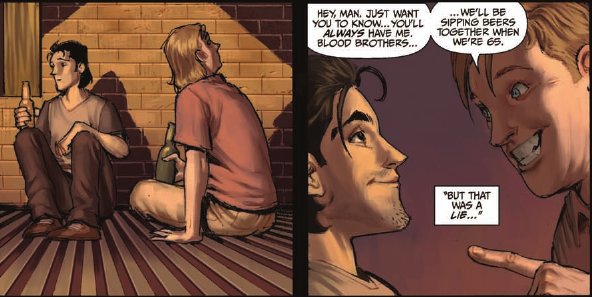 Teddy's guilt over abandoning John has inspired him to make things right. For John's sake, maybe it would have been better had their separation been permanent. Instead, because Teddy is relentless and won't take no for an answer, John is pulled into a world of mystery and danger. The promise of higher productivity and less need for sleep seems like a good idea, especially in a world that's always complaining of not enough hours in the day, but what is a gift for some is often a curse for others.
At first, John's life seems great. With no need to sleep, he's getting more done and enjoying life to its fullest. In the six months since the trial began, he's gotten a promotion, learned new languages, focused more on his long-forgotten photography, and started giving back more to the community. Sadly, the ties to his old life seem to be no longer useful to the new man he's become, so one by one he severs them; starting with his girlfriend.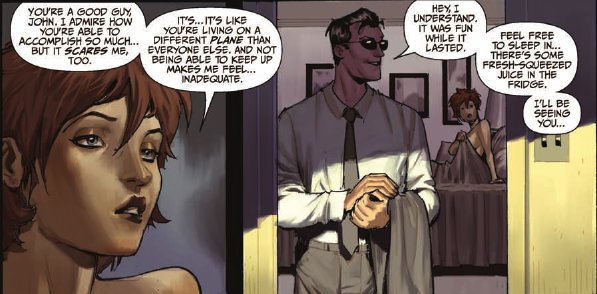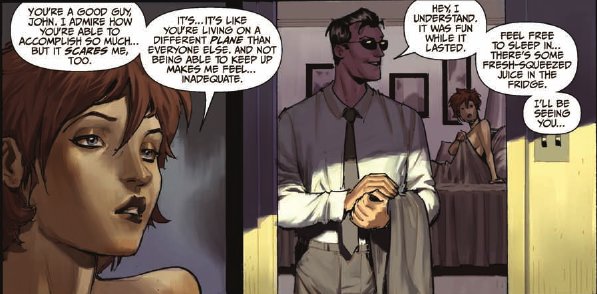 We are given glimpses of the first test group from Jardin throughout the lead-up story. A poverty-stricken area that was a victim of the drug's "success," the test subjects had to be dealt with accordingly. Teddy, who looks like he's being haunted by one of the ghosts of Jardin, tries to assure everyone that disaster cannot hit twice, but we know that will likely be the case. This time around, though, it's John who will be paying the hefty price.
The constant monitoring that John has to endure brings with it a sense of claustrophobia. On one hand, they do work to keep him safe from those who want to attack him, but on the other hand John is mostly alone in this world. When he meets a young woman on the subway who may be another test subject, someone who knows what's going on, John sets out to find her. Teddy is no help, but where there's a will there's a way and John is determined.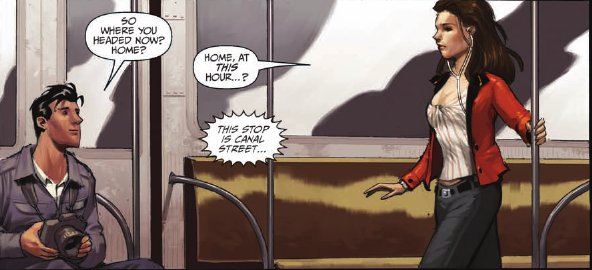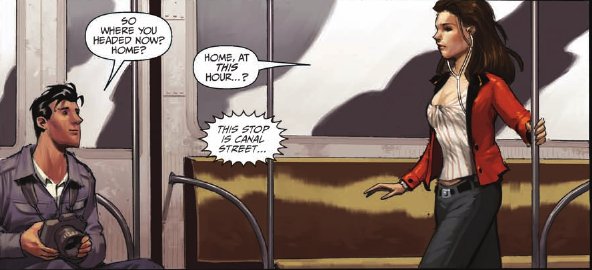 I was expecting many things from this story, but the surprise turn of zombies was not one of them. But that's what Ade essentially is: a mindless walking dead who mirrors what will become of all who take the drug. He was another test subject that turned into a failure. Except, this failure was not so easily covered up, and the problems are growing. The first test group did not do so well and they had to be exterminated. What will become of the second test group once their usefulness is over, too? Pretty soon it's down to just John, since Teddy is out of the picture, and the mystery continues to deepen as nobody is who they seem. And when all of New York gets involved in the experiment, the stakes are raised exponentially. Once the genie's out of the bottle, it's going to be impossible to put it back.
All in all, this was a wonderfully-done trade paperback and a great way to collect the story of Rest. The only time I was ever jarred from the plot was in the section for Issue #3 because the artwork is noticeably different; so much so that I couldn't recognize Teddy or John for the first few pages. Aside from that, though, the collective story is one that draws you in and makes you wonder when everything is going to fall apart around the characters. I would definitely recommend picking up a copy whether you're a new fan or old. This is a world that you'll want to get to know.


Rating: 4 / 5 Stars