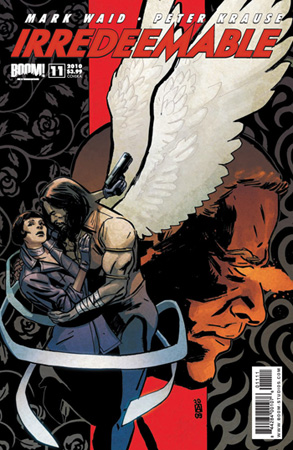 Issue: Irredeemable #11
Release Date: February 24, 2010
Creator & Writer: Mark Waid
Artist(s): Diego Barreto (pg. 1-12), Peter Krause (pg. 13-22)
Colorist: Andrew Dalhouse
Cover(s): Paul Azaceta with Nick Filardi, Dan Panosian, Jeffrey Spokes
Letterer: Ed Dukeshire
Publisher: BOOM! Studios
Let's face it: If we lived in the Irredeemable Universe, we'd all have kissed our patooties goodbye like eight issues ago. I mean, all the Supes who are supposed to protect the Norms are completely frakked up and totally flying around with their tights around their ankles at this point. This comic just keeps getting crazier as each issue comes out. Spoilers to follow.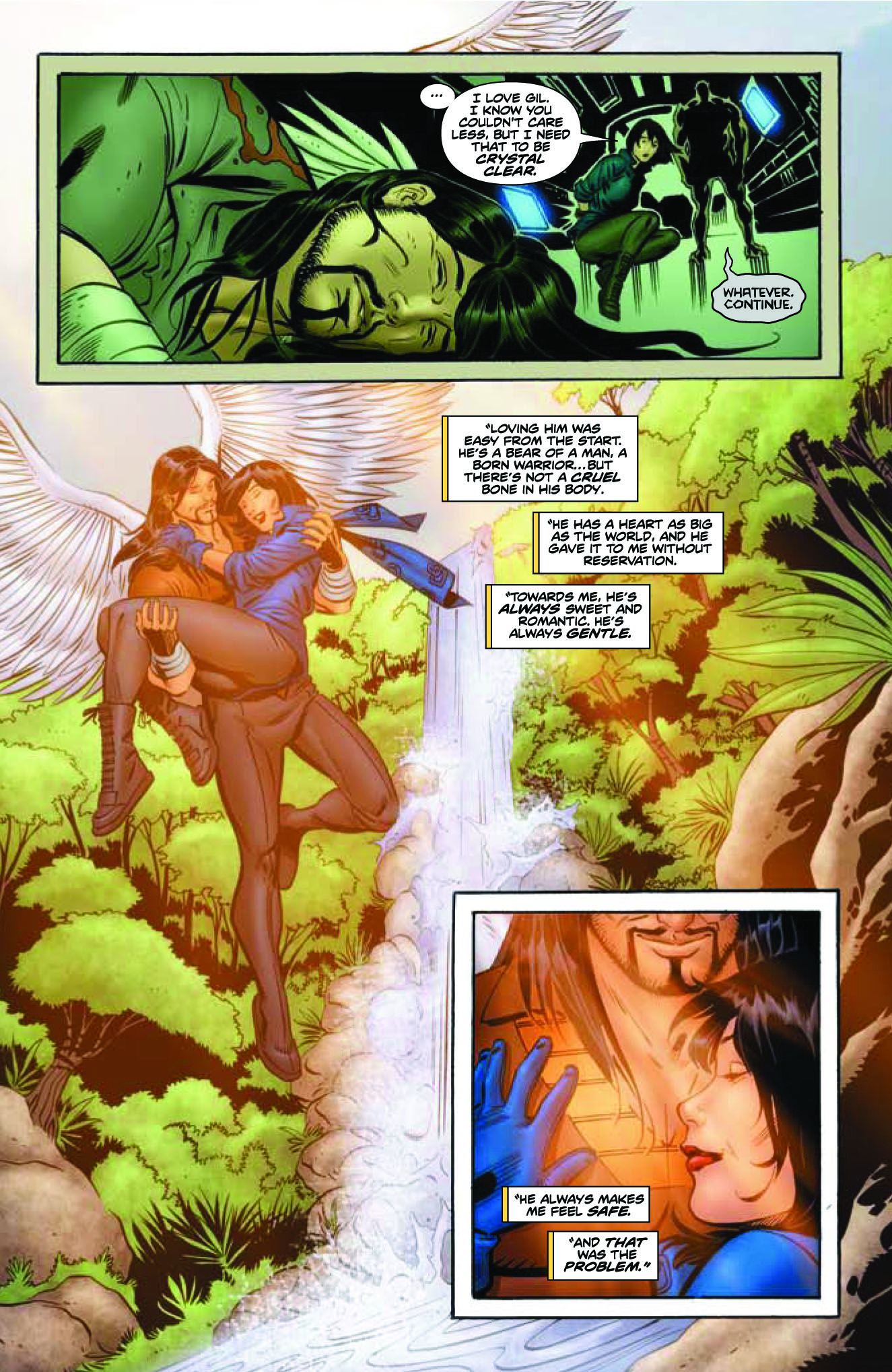 Bette is still trying to keep Gilgamos alive by spilling her Plutonian secrets to the alien hunter Orian (hunter of aliens or an alien that is a hunter?). Her big secret: she's a woman of loose morals who keeps trying to convince everyone she still loves her husband. Oh, and she's a horrible person who let thousands die at the Plutonian's hands.
Before we get to that juicy bit of news, let's back up a little. First of all, I'm not down with cheaters. Once a cheat, always a cheat has been my experience, and while I can't fault Bette for getting all hot for Tony (she obviously has a thing for gods, look at who she married), her prefacing her "confession" to Orian with a proclamation that she really does love her husband smacked of stupid. No, Bette, just no. If you loved your husband you wouldn't have let another dude check under the hood, you know what I'm saying? It just felt like when a celeb gets caught cheating and they give that fake public apology. Everyone knows they're full of crap because if they really thought what they had done was a bad thing they never would have done it, and constantly going on about it to people who aren't involved just makes that apology even more fake. Not sorry for what they did, more sorry that they got caught.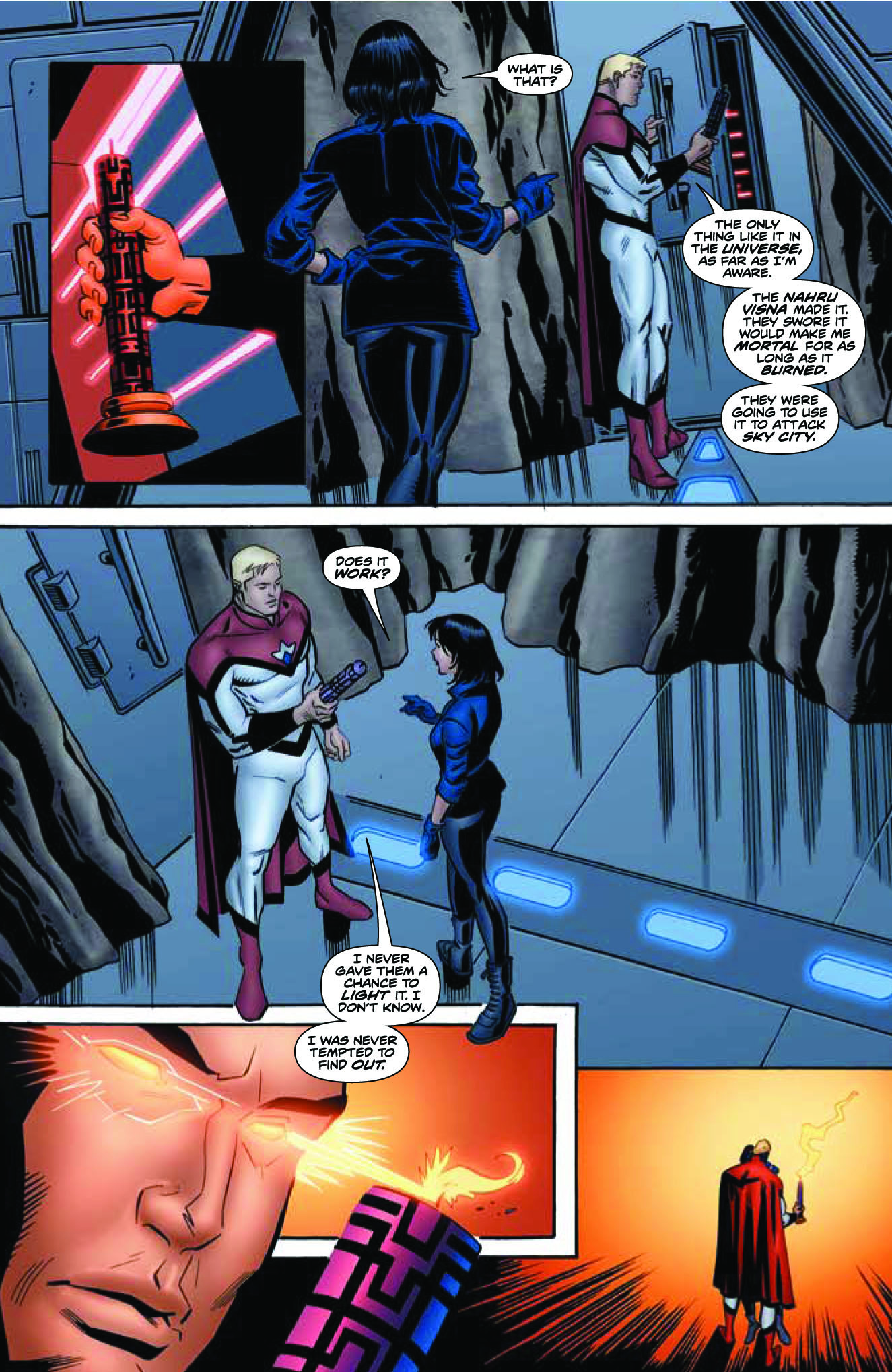 The more interesting part of the confession was finding out that there's a candle that, when lit, causes Tony to become human. So the whole candle thing is a little hokey, but it brought up some questions for me. First, does Tony have to be near the candle when it's lit or can it be lit from anywhere and BLAM he's human? Second, how did he have a relationship with Alana if he can't be touched? Bette says that running her fingers through Tony's hair would have sliced up her fingers if not for the magical candle, so I'm wondering how in the world he could have had a relationship of any shade of romantic with Alana. That made no sense to me at all. I'm not saying that you can't be in love with someone and not have sex with them. I'm just curious how he thought they'd have any sort of life or marriage together if she can't touch him/he can't touch her. I'm also left wondering if he was "with" Alana when he and Bette had their fling and if the fling was a one-timer? That shrine to her seemed awfully big for it to have been just one time, but the candle was melted down after just the one use (which, holy cow, either that was a fast burning candle or those two were really going at it).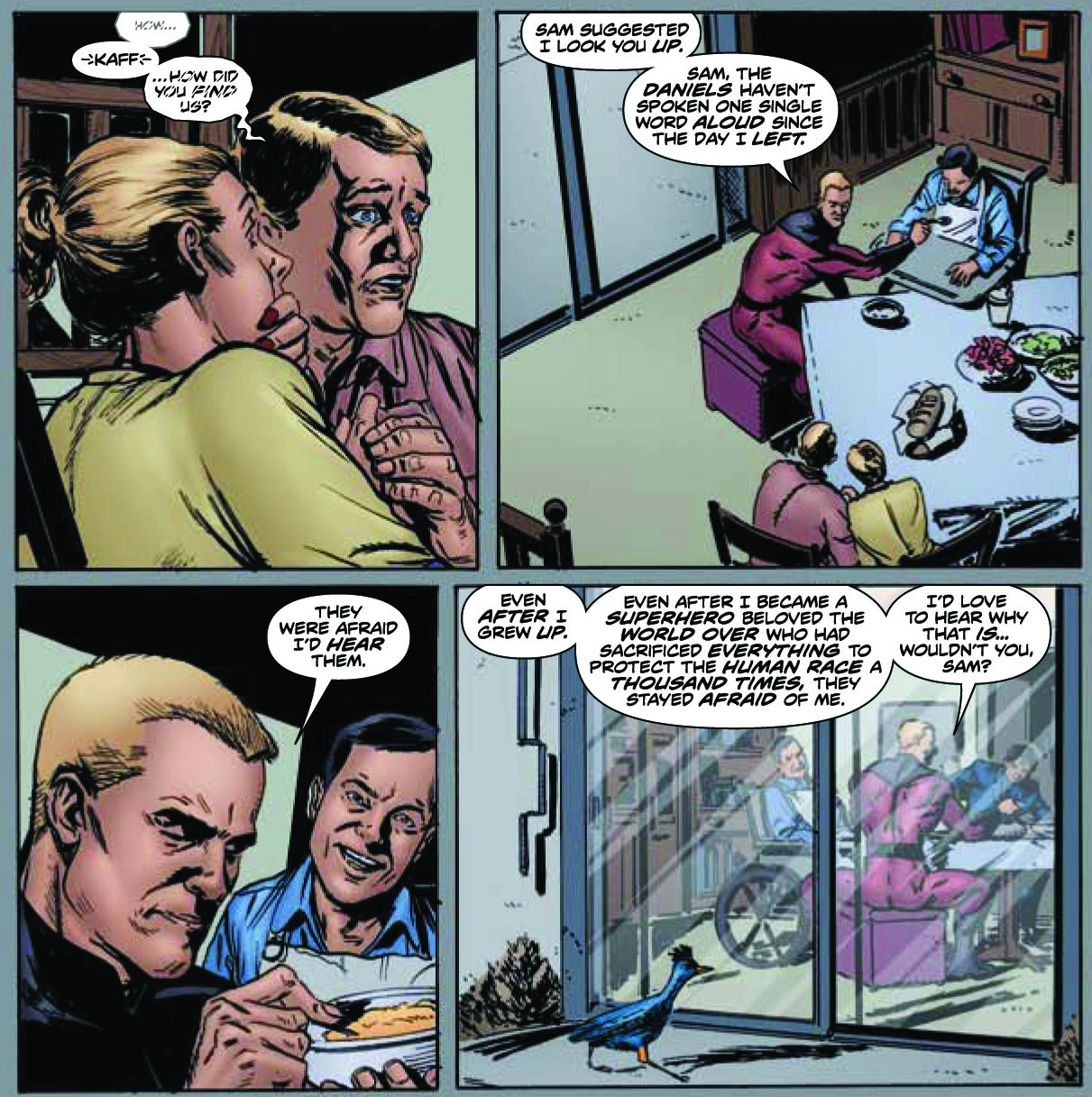 Cut to present day Tony and Modeus!Samsara meeting up with one of Tony's foster families, or what's left of them. I thought that was pretty crazy and inventive that they had stopped talking altogether to try and avoid being heard by Tony, and even though he's being weirdly nice to them you know this isn't going to end well. That's he's M.O. at this point: be coldly pleasant with people, then zap that life out of them. It's also got to be obvious to Tony that Samsara isn't Samsara, right? I'm just saying, Tony gave the kid an über-lobotomy and he's still functioning and walking upright and having conversations that shouldn't be more advanced than the poor guy Tony gave brain damage to when he was a baby. I'm hoping Tony's not falling for this act since he hasn't fallen for a whole lot of other shams so far.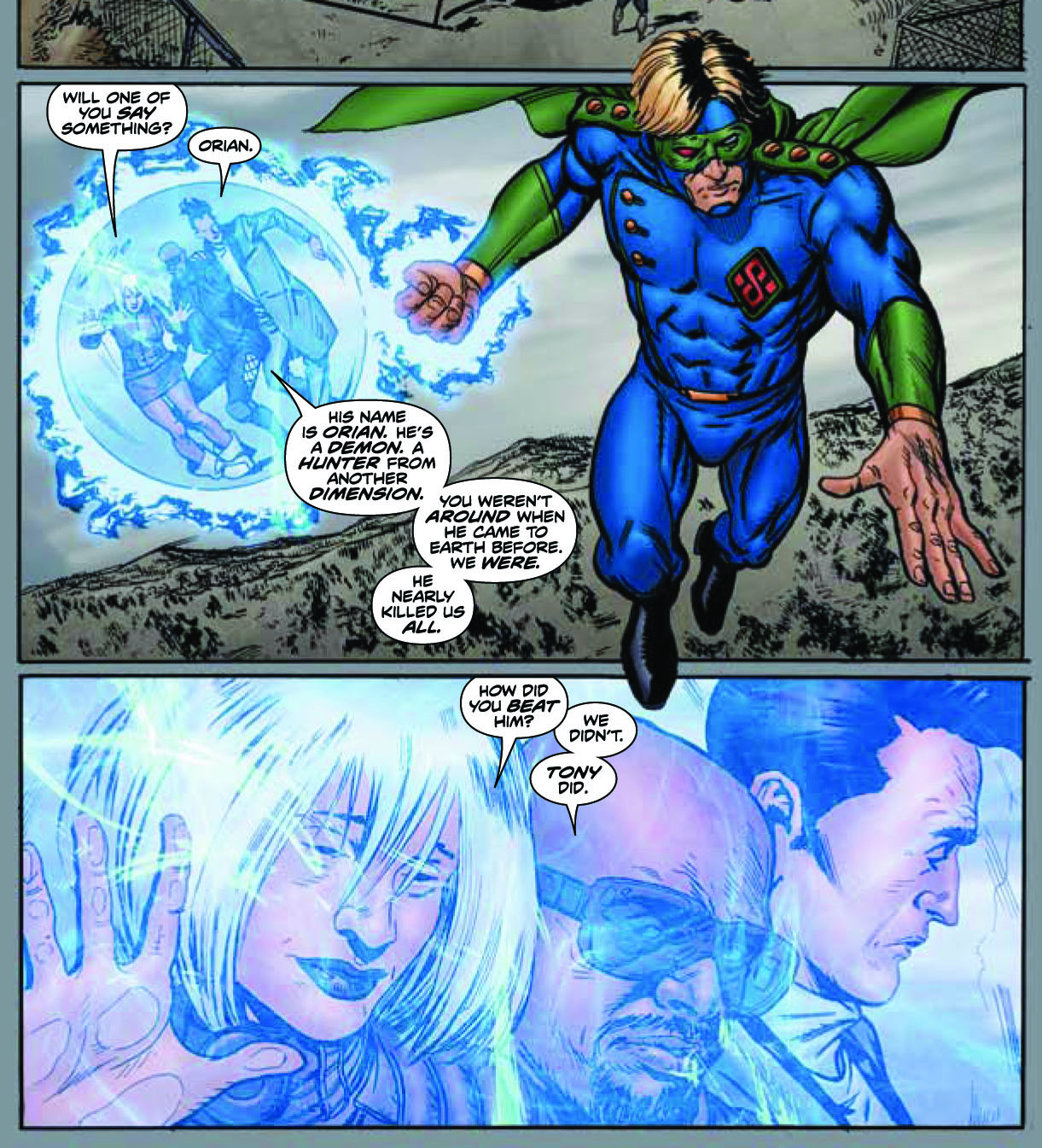 To end, Orian (who apparently was taken out by Tony last time the group went up against him) wants Bette to spill her guts to her teammates about the candle thing and how she's actually had a piece of it the entire time and never said anything about it. You know, information that would have been useful a bazillion dead bodies ago. Stay classy, Bette.
Rating: 3.5 / 5 Stars