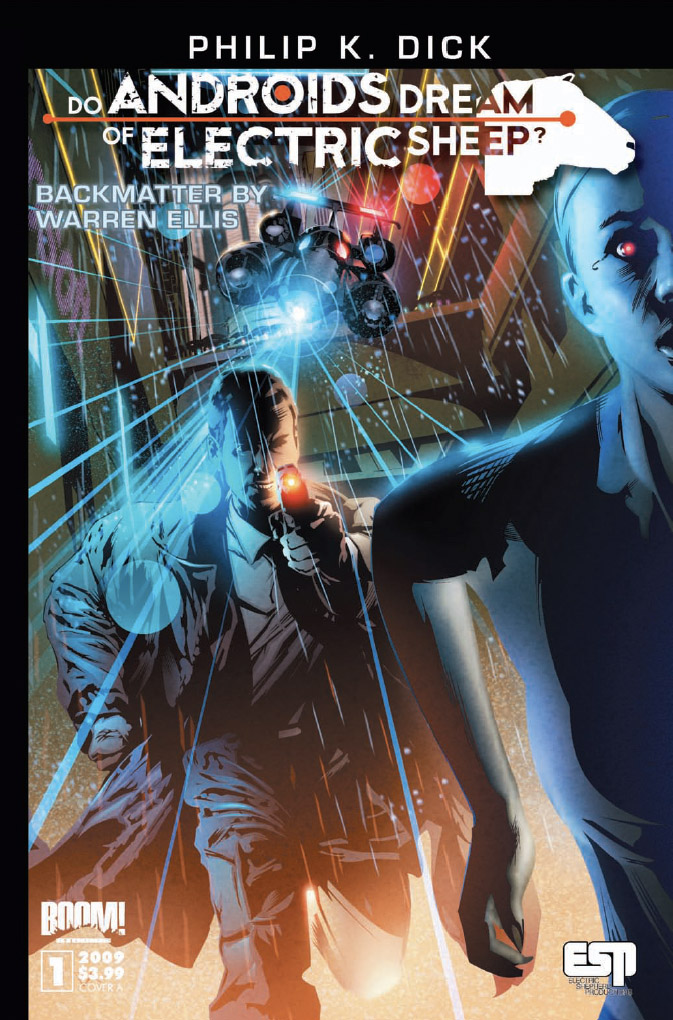 REVIEW: Do Androids Dream of Electric Sheep? #1
Release Date: 15 July 2009
Writer(s): Philip K. Dick
Artist(s): Tony Parker
Cover(s): Dennis Calero, Bill Sienkiewicz, Scott Keating, Moritat
Colours: Blond
Letterer: Richard Starkings and COMICRAFT'S Jimmy Betancourt
Backmatter: Warren Ellis
Publisher: BOOM! Studios
Do Androids Dream of Electric Sheep is the 1968 novel by Philip K. Dick that the movie Blade Runner was "based" on (quotey fingers used because, as I've quickly found out, there's a WHOLE lot more going on in the novel than the movie). One would think that, like with any adaptation, the comic version of the novel would also leave stuff out, pare the material down, to fit in the medium of comics. Not so with BOOM!. In a fairly ballsy move that could have eaten the big one really fast, they have decided to give us the full novel in comic format. I tip my hat to the people at BOOM! for going that route; in one issue, they not only hooked me in for the entire 24-issue run on the title, but changed my mind about a straight up adaptation of novel to comic being a bad idea.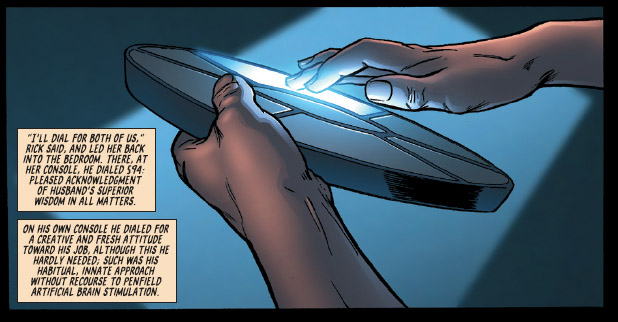 The setting of the story is a post-apocalyptic San Francisco. The world is blanketed in a cloud of radioactive dust left over from "The World War". The War killed millions, making many species extinct, and caused most of humanity to live in off-planet colonies. Well, the humans who aren't deemed "special" by the government. Everyone who remained on Earth covets animals. To own an animal is a sign of status, and if you can't afford the real deal there are companies who will build you fakes so realistic you couldn't tell the difference. They can build realistic fake humans, too. Rick Deckard, a bounty hunter and the protagonist, is after 6 of the newest model androids (the Nexus-6 model) who have escaped to Earth from the Martian colonies. Although the Nexus-6 model andys are the most advanced to date, the most human-like, they cannot have empathic emotions. That makes them dangerous in the eyes of humanity, and it's Deckard's job to find them and "retire" them.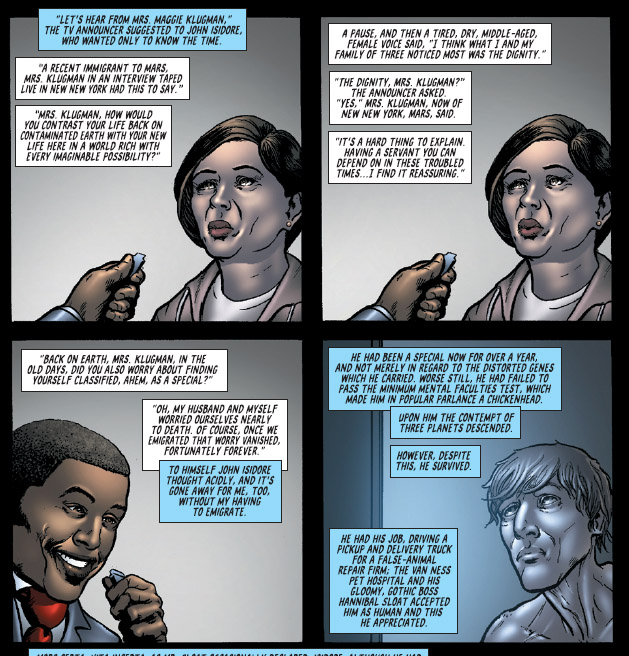 I'm not going to lie: this series is going to be heavy. It's going to be heavy because there's a lot of philosophical stuff going on in this story. The main question Do Androids Dream of Electric Sheep? asks is "What does it mean to be human?" What, if anything, defines what it is to be human? This is not a question that is easily answered, and, let's be honest, it's not a question a lot of people are comfortable thinking about.
If this is a subject that doesn't make your brain run away screaming, and you haven't already read the novel, this should prove to be a heady experience for you. I'm not sure if a person who's already read the novel will get anything new from reading it in a different format. Having visual stimulation to go with something usually left for the reader to imagine has a 50/50 shot of working with people.
There's obviously a lot of text and dialogue boxes used in this issue, and the illustrations do not detract from all that text. Surprisingly, the text itself doesn't detract from the illustrations either. BOOM! has found a top-notch team in Tony Parker, Richard Starkings, and Jimmy Betancourt to pull that off so successfully. Add to that what BOOM! has called "Backmatter" by some of today's ace writers (Warren Ellis is in this issue), and you've got an altogether thought provoking experience.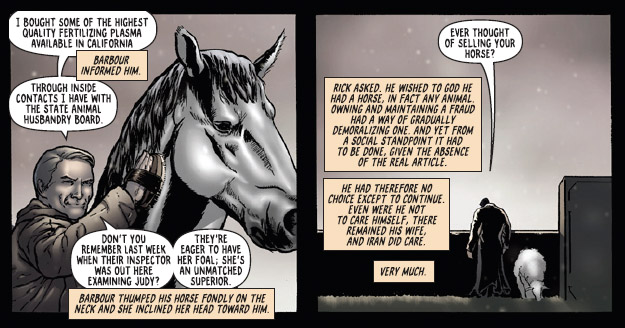 I particularly liked this quote on Roy Baty and crew from Warren Ellis's piece: "They are the children of the future: they don't understand other people's experience of pain." Even though in the first issue we haven't gotten to Roy and his fellow escapees, this was what really made me realize we are living in Philip K. Dick's future. It wasn't the fact that realistic pleasurebots are being made right now, or the fact that species are going extinct all the time.
They are the children of our present, and they aren't even androids. They are the people all around us, torturing animals because they can, filming themselves beating the crap out of their classmates. They are the people cheering at the physical/mental harm of The Other. They are the people who watch it on YouTube at work. They are the people who yell at the homeless to "get a job" or avoid eye contact with them like they don't exist. They are the people who just don't care about anyone or anything else and revel in the destruction they can cause. Because they can. They are who we've become.
Or are they who we've always been?
If it's the human ability to be empathic, are we still human now that we don't seem to use that ability anymore? Were we ever really human to begin with? You don't have to look very far in the past to realize the brutality of humanity against itself and everything around it. Is there something more to being human than just our ability to relate to the feelings of others?
Like I said, this comic is going to make your brain work a little harder than the average comic. It's worth it.