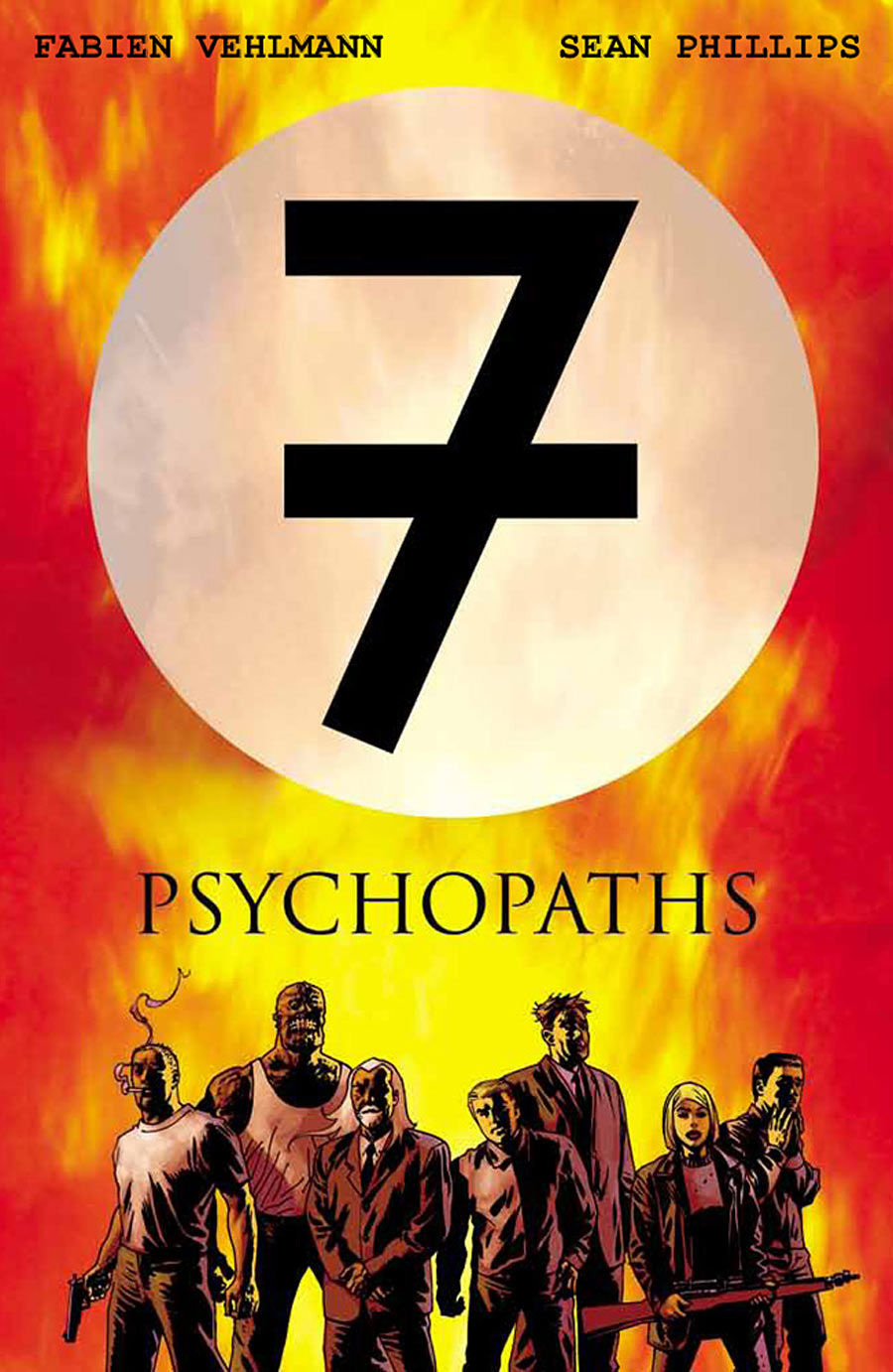 Issue: 7 Psychopaths TPB
Release Date: October 13, 2010
Writer: Fabien Vehlmann
Artist: Sean Phillips
Colors: Hubert
Letterers: Troy Peteri & Deron Bennett
Translator: Dan Heching
Cover: Sean Phillips
Publisher: BOOM! Studios
I had my doubts with issue two, but issue three of 7 Psychopaths has made me a believer. This is a very clever story, read best all in one sitting. And with BOOM! Studios' release of the 7 Psychopaths TPB, that task is far easier to accomplish.
Don't expect many bells and whistles with this TPB. There is a section at the end that collects the covers of the individual issues, but that is about it. However, this story doesn't need a lot of filler to make it a worthy purchase.
7 Psychopaths is the tale of a man so obsessed with ending the war that he brings together seven people so mentally unstable they shouldn't be allowed sharp objects much less the task of assassinating one of the greatest mad men of our time, Hitler. Clever premise indeed, but this has been done before. Or so I thought. Going into this comic, I thought I knew how the story would end. But I was so wrong.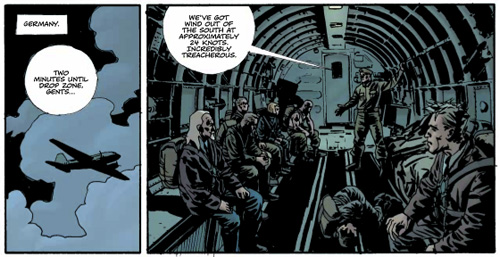 Vehlmann manages to take the classic "What If?" scenario of an assassination plot against the Führer and produce a twist ending the reader will not expect and yet find satisfying on a level that will make them question why someone hadn't thought of going down this path before.
The ending was brilliant. I fear writing any more on the topic out of fear of stealing away the fantastic surprise from anyone wanting to read 7 Psychopaths.
If you enjoyed Inglourious Basterds or are looking for a alternate history comic set in World War II, you will do well to visit your friendly neighborhood comic book store and pick up a copy of 7 Psychopaths TPB.
Rating: 4 / 5 Stars