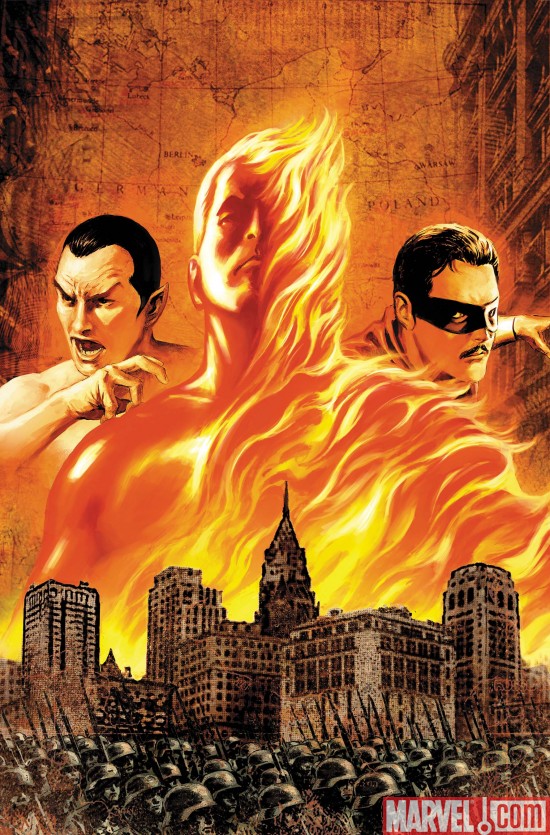 PREVIEW: The Marvels Project #1
Release Date: 12 August 2009
Writer(s): Ed Brubaker
Artist(s): Steve Epting
Cover(s): Steve Epting, Gerald Parel, Steven McNiven, Phil Jimenez
Colours: Dave Stewart
Publisher: Marvel
Marvel's bringing it back to the beginning for the company's 70th anniversary with The Marvels Project, and they were kind enough to give Fandomania a preview! With Ed Brubaker writing and Steve Epting and Dave Stewart handling the art, this series promises to be a must read for any Marvel fan.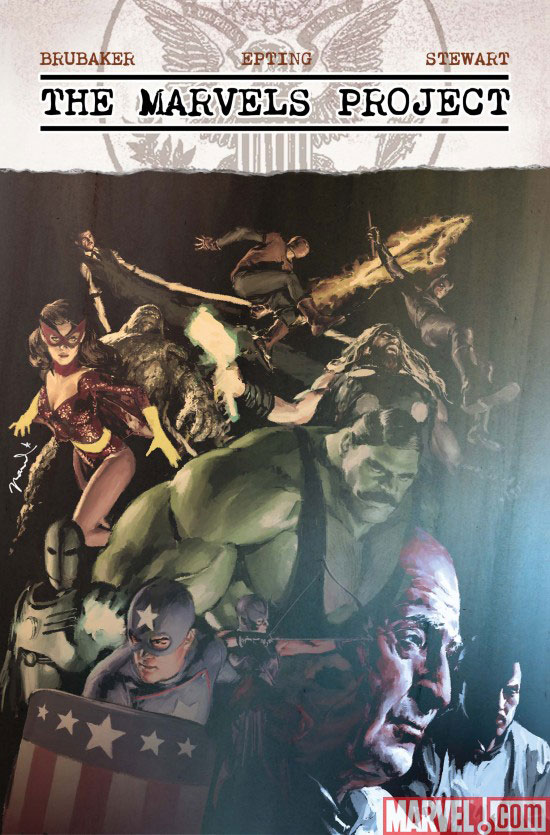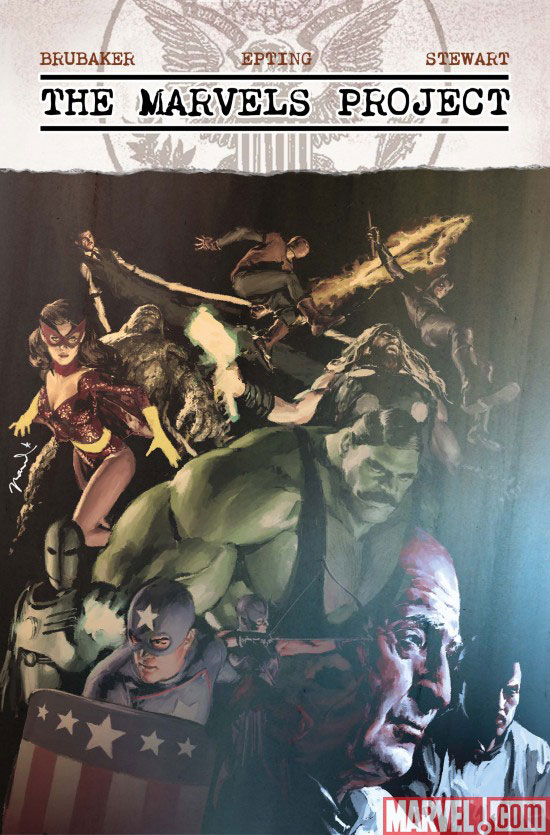 I'm not even going to lie. If you forced me to only read one "brand" of comics the rest of my life, I'd pick Marvel without blinking. My first comic was a Marvel comic (stealing your brother's birthday gift counts as getting your first comic, right?), and I've been a dedicated Marvel girl ever since.
In the spirit of being honest, I also have to admit I don't know a whole lot about the original cast of characters, the ones that helped start the Big Bang of the Marvel Universe. I don't really know what to expect from this series, what characters are going to show up and do what, and I absolutely love that!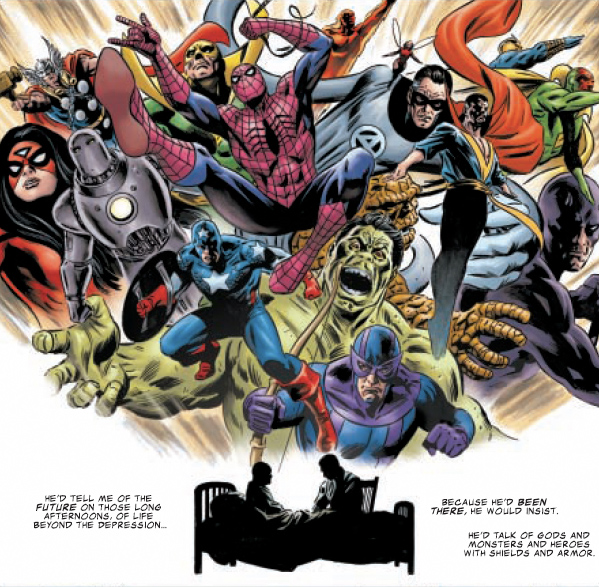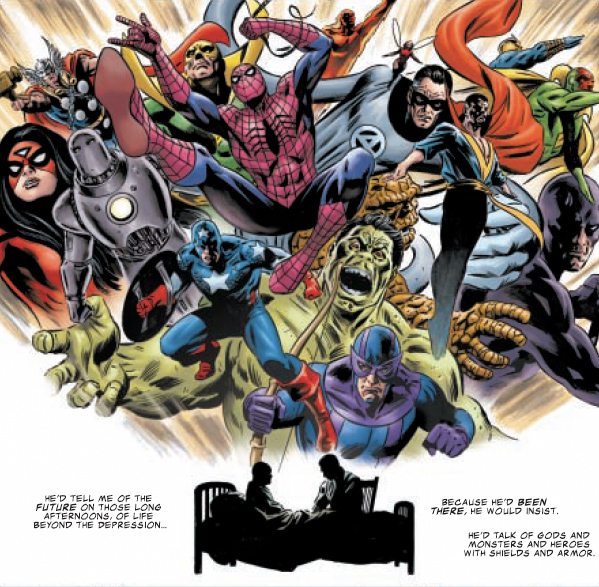 The story starts out in 1938 in, where else, New York City with the death of a mysterious old man and a gift left for a young doctor. From there, we move forward a few years to pre-WWII America and the science race to build the first super solider and that's where all the fun starts. The original Human Torch, Namor, Nick Fury before the rocking eye patch, and even the original Angel are all set to show up in this series. Plus, there should be appearances by loads of others you may have heard of or forgotten, as well as other all-time favourites. This doesn't appear to be a series of character origin stories; it really is the Marvel Universe origin story. How do all these characters create the MU, how do they still impact it today, and do they still have a place in it?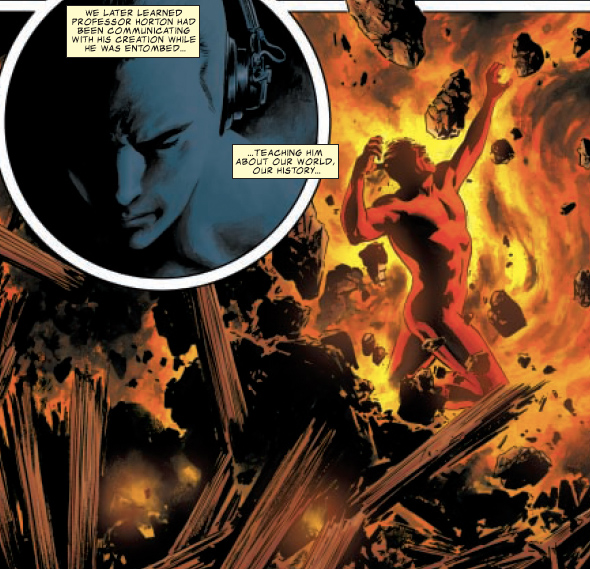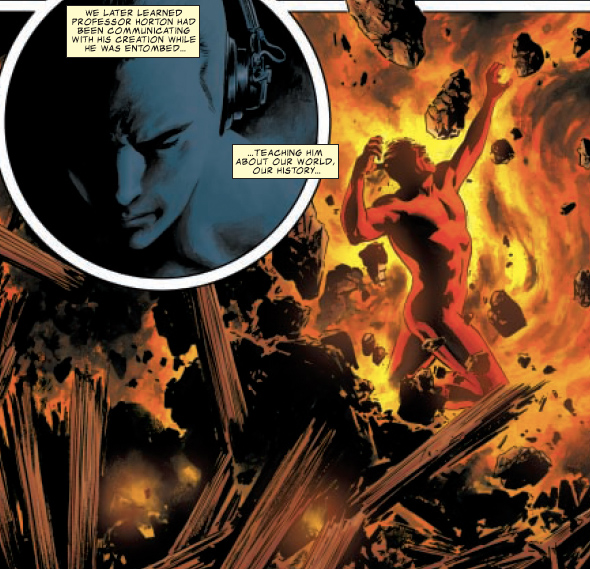 The writing and art are top notch. Especially the art! It has this painterly quality about it that makes it feel specific to the time period, while not falling into the usual pitfalls used to create a bygone era (sepia tone, anyone?). Stating that he's not trying to make the series just a giant retcon, from the first issue it feels like Brubaker is taking a legendary tale and spinning it for a modern audience. Like how Hollywood has to make a sandals and swords movie every five years or so, only with super powers and secret identities and way better writing and visuals.
The series is going to be an eight-issue run, with a projected price of $3.99 an issue. And did I mention how awesome that Magnum P.I. 'stache looks on the Hulk up there? Because it so does.