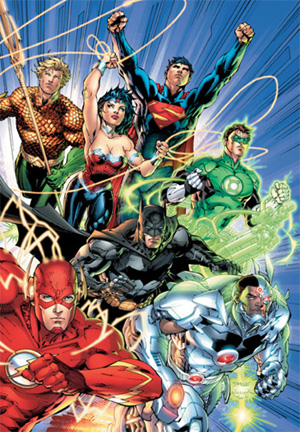 "Everything will change in a Flash". That's what they told us in the months leading up to the Flashpoint event, and it seems that this time, it wasn't hype or hyperbole. Everything is going to change, and it's gonna happen pretty damn quickly. In September, the DC Universe that we know seemingly won't exist anymore and will be replaced by what has been termed the New DCU.
There's been a lot of information thrown at us and, understandably, there's been even more speculation in the days since DC Comics made the announcement about their post-Flashpoint plans. In order to make any sense of it, I have to try to break it all down to its most important component parts.
The Flash
Universe-wide Issue #1s
Reboot / Relaunch
Day and Date
The Twilight Effect
In my opinion, no one has written The Flash as well as Mark Waid did. Waid seemed to be able to make Wally West come alive like no other writer ever has and when Geoff Johns took the reins of the title, he did some brilliant work and made the Rogues more relevant than they had been in years but he just didn't seem to be able to nail the character of Wally West. That might be part of the reason that an "event" was pushed on to the character so quickly. Before Barry's resurrection, we knew two things about him. We knew that he was considered the patron saint of the DCU and he knew that… he was dull as dishwater. Now that he's been brought back and is in the land of the living again, he's just dull as dishwater. You sort of lose your street cred as a martyr if you're around to talk about it.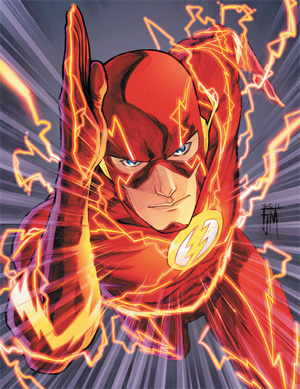 Johns is well known for his forward-planning and he did have a much longer lead-in period planned before Flashpoint was unleashed upon us as well as a "Speed Force" book that would bring Wally back in to view the same way that Kyle Rayner has been kept relevant in the "Green Lantern Corps" book. I can't say for sure why none of this happened — maybe it's because the timetable was brought forward, maybe it's because Barry is just not relevant or relatable as a character anymore.
A while back, I remarked that it was a bit ironic that a book about a guy who can run so fast would be released so very slowly. A lot of that delay had to do with the fact that Francis Manapul is not the fastest artist in the world. Don't get me wrong, I love his work, but a Speedster he ain't. In the New DCU, Manapul has pulled double duties on the (one and only) Flash book. Now, it's possible that he'll be able to translate his own works to the page faster than he can someone else's, but I think that that's a bit of a gamble. Also, the fact that Wally is still nowhere in sight after all of the new titles have been abounded means that some things simply don't change. The Flash has suffered since Barry came back, and it looks like a certain amount of that is because of the effort to launch this New DCU.
The fact that there are a whole slew of Issue #1s doesn't necessarily bother me that much. Number 1 issues are old hat and they're the most predictable and recognisable marketing ploy in the comic business. You can bet your bottom dollar though that in the next eight years or so, both Detective Comics and Action Comics will revert to their old numbering. There's no way in hell that DC are stupid enough to miss out on having the first ever Issue #1000.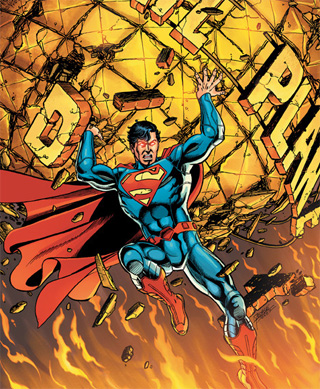 The other side of the Issue #1 argument, which sort of leads in to the Reboot or Relaunch question, is that it's making a lot of people compare what DC are doing to what Marvel did with their Ultimate Universe. While I'll admit that there are similarities between the two ventures, DC is taking a much bigger risk. The Ultimate Universe, which has been a huge success, could have simply been brushed aside like Marvel's 2099 titles if the line hadn't been a success. Marvel's Ultimate line of titles had no real bearing on the "real" characters in the 616 Universe. But DC are pretty much betting the farm on this New DCU, establishing Superman as having been the first Superhero in this new order (the Justice Society never existed). At the time of writing, it looks like Action Comics and Justice League will be set in "the past"' establishing how the age of the hero dawned on this new universe but the rest of the titles will be rooted in the here and now. This makes me very interested in exactly what way (and in what books) DC is going to de-age some of their characters. It also gives even less credence to the the notion of this being DC's Ultimate line. If anything, "Earth One" is DC's Ultimate line and it's going to be very interesting to see what fate befalls that fledgling line of books.
Earth One was a full on reboot of the DC Universe, and from the one book that we've seen so far, it looks like it would have worked pretty well. Given more exposure and more stories, it could have existed quite comfortably beside the main DCU. The New DCU, I think, will be something different again. But there's too much of what has gone before and too many differences to be able to truly decide what this new entity is until we get the first books in our hands in September. The fact that Batman: Incorporated will be continuing next year is one of the more confusing aspects of the recent weeks.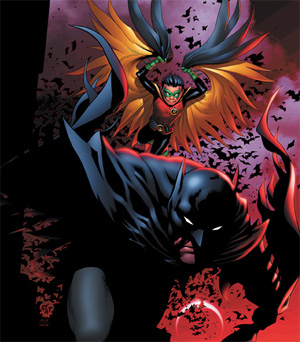 One of the announcements that has piqued my curiosity the most is the news that DC will be releasing all of their titles in their Digital Store on the same day that they are released to comic stores. As a concept, I have nothing at all against Digital Comics and indeed, I have amassed quite a collection of comics on my iPad that I can read on the bus or in a pub or wherever I happen to have my iPad and a few quiet minutes. At a guess, I'd say that I have a couple of hundred comics that I can read digitally. Some I buy because my LCS doesn't stock that book, some out of curiosity, some because I want to read a specific issue that I can't find in a store and some purely and simply because they are free.
I have to admit that I think that DiDio's notion of releasing the Digital Comics at the same time and same price as their physical counterparts is probably going to hurt the retailers. The Digital Store will hold an equal price point for a week before being reduced, but there's very little overhead cost for DC in keeping a title for sale in a digital format, so it's pretty much common sense that very few people will be paying full retail price, or near to retail price for Digital Comics and buying the same book in their LCS. I have no doubt that sales are going to go up, and DC are almost definitely going to benefit from the Day and Date strategy, but I don't think that the ever-dwindling number of comic book retailers are going to be so lucky.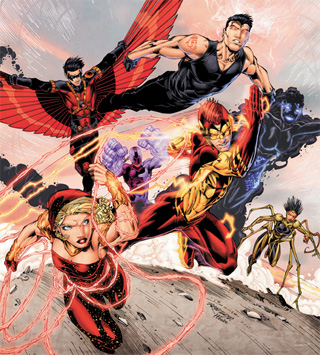 When the news was first announced, the only part of it that really worried me was the fact that characters were going to be made younger in an effort to hook in younger readers, and to tell different kinds of stories. This sort of talk always rings alarm bells for me, as it sounds like it's going to Twilight storytelling, with helpless girls who fall for men who stalk them. The thoughts of Lois Lane becoming a helpless, pointless character saddens me, and I hope very much that it doesn't happen. Twilight might be popular, but it's dangerous storytelling and sends an atrocious message to young girls.
But my fears have be allayed to a certain degree as it's been announced that the Justice League book is to initially be set in the past, telling the story of how these new, young heroes came together as a team. I can't be certain about it, but I'm hoping that most of the younger-characterisation that we see will be of this same type, in flashback stories, telling us how the age of the Superhero came to be in the New DCU. Indeed, of the titles and covers that we've seen at this stage in the solicitations for September, It seems like we'll have a lot of new costumes, but the ages look to be pretty similar.
So at the end of the day, I'm a little bit wary, though mostly optimistic. But above all, I am interested. And that's what this whole plan was designed to do, get people interested in comics and bring in new readers. I can't say for sure that I'll be reading as many DC titles in September as I do now and I don't know if my LCS will suffer or not because of this move, but comic books are always evolving and always changing. We all have the habit of not wanting "our" version of things to be any different, but if things hadn't changed a multitude of times before now, "our" version wouldn't exist at all.