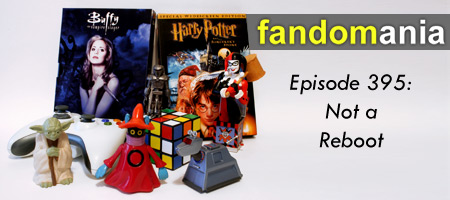 [audio:http://traffic.libsyn.com/fandomania/Episode_0395_-_Not_a_Reboot.mp3]
On this week's episode we talk about Deadpool's box office success, DC's upcoming Rebirth event, Dragonlance, The Division, and more!
00:00:29 – Episode Opening
00:00:34 – Deadpool has surpassed all expectations at theaters.
00:09:00 – DC made some announcements about its upcoming Rebirth event.
00:16:38 – Celeste continues her Dragonlance reread.
00:21:12 – Jason is playing the open beta for The Division.
00:31:17 – Episode Closing
You can send email to us at podcast@fandomania.com, and you can subscribe to the Fandomania Podcast at iTunes.