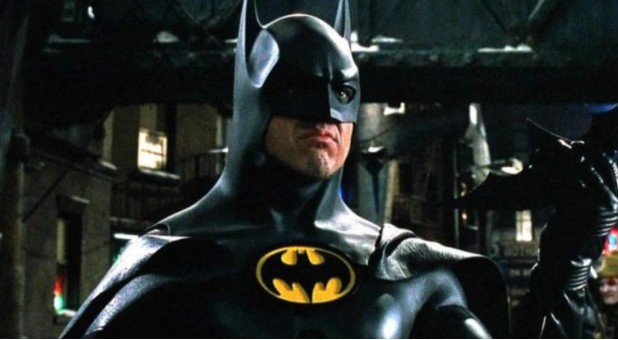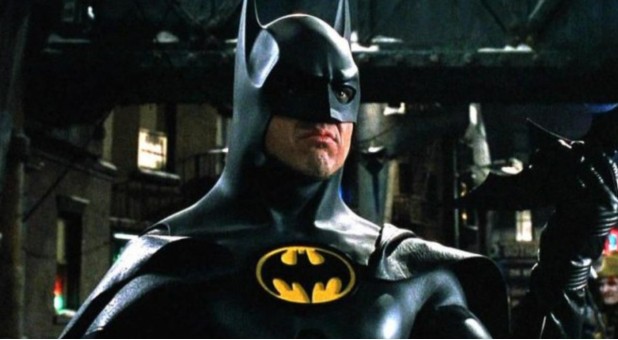 We're sticking within the 'Batman' realm this week with a look at the one and only Michael Keaton. Funny story coming later on how this guy is in one of my absolute favorite movies and I had ZERO clue he did anything else, 'Batman' included. So without further ado, let's get to it!
Name: Michael John Douglas
Birthday: September 5, 1951
Place of Birth: Coraopolis, Pennsylvania
Twitter: @MichaelKeaton
Best Known For
Before he became a household name in the late '80s taking on the titular roles in 'Beetlejuice' and 'Batman,' Michael Keaton was part of the best neighborhood ever, Mister Rogers. He worked steadily throughout the mid-70s on shows like 'The Mary Tyler Moore Hour' and 'Report to Murphy.' Then, of course, his career took one hell of a turn with those aforementioned '80s classics. Once the '90s kicked in he was in Blockbuster rental favorites like 'Multiplicity,' 'Jackie Brown,' and 'Jack Frost.' In recent years he joined the Pixar family as Chick Hicks in 'Cars' and later as Ken in 'Toy Story 3' and even stepped into the Marvel Universe as the villainous Vulture in 'Spider-Man: Homecoming.' Oh yeah, we can't end without mentioning his Oscar-nominated role in 'Birdman.' Tighty whities truly got reinvented because of that role. 
5 Quick Michael Keaton Facts
While he did take the role in 'Jack Frost,' he was almost part of another holiday favorite, 'The Santa Clause.' Of course, that role went to Tim Allen in the end. 

He's got a lot of hometown pride when it comes to Pittsburgh sports. 

Keaton is the youngest of seven…seven kids. Can you imagine? 

He attended Kent State University where he studied speech for a couple of years before peacing out to pursue acting. 

Keaton didn't just appear on 'Mister Rogers' Neighborhood,' he was a PA on the show as well.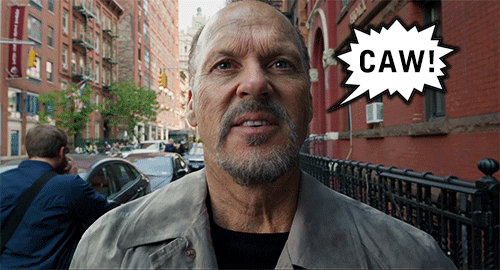 Reasons You Love Michael Keaton
Every comic book fan has a personal preference when it comes to just about everything and most will go to their grave defending their choices. Be it Marvel vs. DC or in this case, which Batman is indeed the best version. For some no one will ever match the camp of Adam West, for others, Christian Bale's the best because well he is paired with everyone's favorite Joker. Then there are those who appreciate what Tim Burton and Michael Keaton did with their versions in the late '80s and early '90s. Dark but with a bit of whimsy in the villains, it was as far from the quirkiness of the TV version as it was the dismal reality of Ben Affleck's recent miss. It was just, well…exactly what Tim Burton would do if given a comic book tale to tell. And for you, that's perfect because Michael Keaton isn't as brooding as every other movie Batman to come over the years. He brought a little light to the otherwise dark role and because of that, teamed with some of the best villains ever, made for a joyous movie-going experience. It's like if Marvel movies were a lot less 'Full House.' What's that mean? Well, anytime Captain America speaks, it's like Danny Tanner coming in with the life lesson at the end of the episode. 
Anyways, for many, their love of Michael Keaton has always stemmed from his role as the caped crusader. Of course, that's not to say many of you didn't attach yourself to his carriage after 'Beetlejuice.' Then there is the myriad of other roles that have left you more than impressed throughout his career from the detective that would not quit in 'Jackie Brown' to the drama that came with a former superhero turned desperate playwright in 'Birdman.' While some like Dwayne Johnson, Tiffany Haddish, Seth Rogen can play the same type of role with ease, actors like Keaton thrive in variety and that's why you love him. With every role comes a whole new perspective and that keeps it interesting. 
So while he may have caught your attention as your favorite Batman, there's no denying that his ability to never fall prey to the same role has made you a lifelong fan, anticipating every new movie he's part of.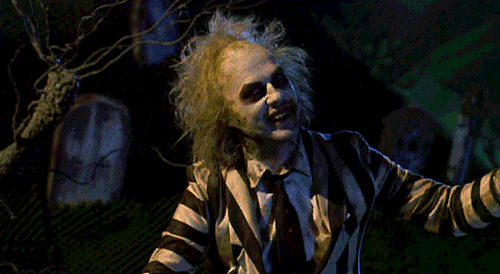 Reasons I Love Michael Keaton
Okay, so here's the thing…I have loved 'Beetlejuice' since before I could write a sentence. While I could see how some kids may have been terrified by it, it is freaking creepy when you break it down, I only found it comical, and can admit that Beetlejuice was a childhood crush. What? He was cool as heck! 
Now that we've gotten that out of the way and it's obvious my love for Michael Keaton stems from this movie, I had no idea who Michael Keaton was until all the buzz around 'Birdman' came about in 2014. In my head, whoever played my favorite bio-exorcist had a hit with that one role, then disappeared never to be seen again. The guy went on to have a very successful career and was even Batman the very next year. Who knew? Not me! 
Perhaps this is because when you love something so much as a kid, you don't think twice about the ins and outs of it as you get older. I didn't care who was behind the makeup, I just adored Beetlejuice and didn't need to know who he was outside of the story. Nevertheless, today Miachel Keaton is someone I do recognize and appreciate for his role in 'Spider-Man' as well as a cameo in one of the funniest episodes of 'Frasier' that me and my guy have watched countless times. 
So while I had no idea Michael Keaton brought one of my first loves to life, I will always love him for it.