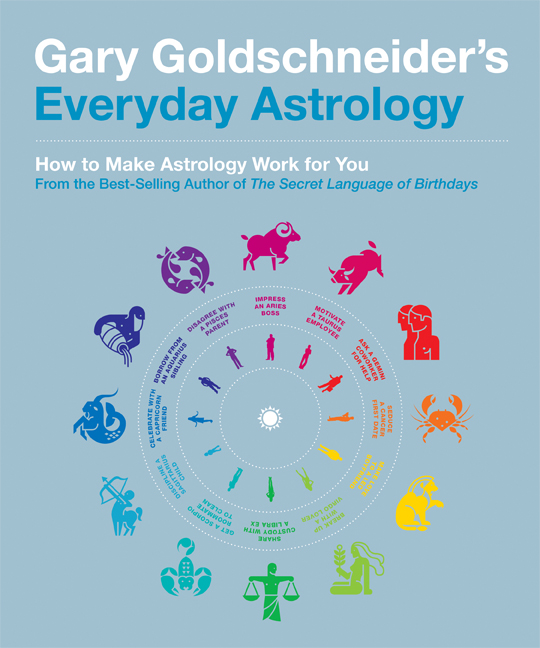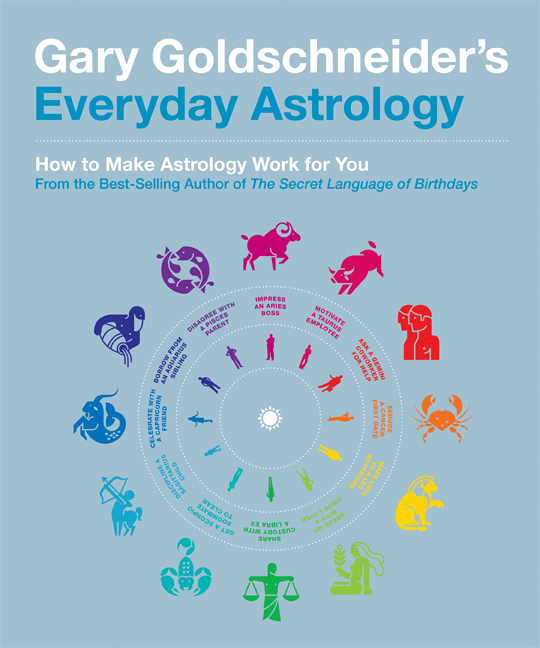 I think I just discovered the bible of interpersonal interactions, and it is called Gary Goldschneider's Everyday Astrology. I know, it doesn't sound all that impressive at first, but believe me when I tell you that this book could feasibly solve all of your interpersonal problems-whether they are with your boss, a coworker, a close friend, a boyfriend or girlfriend, a spouse, a child, or anyone in between!
Apparently, Gary Goldschneider has been the leading authority on astrology since the 1990s — at least as far as public opinion is concerned — when he published the phenomenally popular books The Secret Language of Birthdays (1994) and The Secret Language of Relationships (1997). Now Goldschneider is taking another look at astrology, this time by focusing on how to interact with the people around you based on their zodiac signs, rather than just your own.
His new book is called Gary Goldschneider's Everyday Astrology: How to Make Astrology Work for You, and it provides information on various aspects of the individuals around you as dictated not only by your relationship to them — are they a coworker or a lover; a child or a sibling? — but also based on the characteristics and qualities that they possess.
Do you need to know the best way to break up with your Pisces lover? How to discipline your Leo child? Or maybe you could use some advice on the best way to talk to your Gemini boyfriend? Gary Goldschneider's Everyday Astrology can help you do all of these things and much, much more. Have a Cancer boss that you want to impress? Or maybe a Libra employee that needs some motivation? Having difficulty staying in touch with your old Taurus friend from college? The advice you need on the best way to handle these kinds of situations based on the attributes of the person you are dealing with is right here!
Even if you don't believe in astrology, Gary Goldschneider's Everyday Astrology is still an interesting read that can provide hours of entertainment as you compare the behavior of friends and family to the descriptions Goldschneider has provided. You might even pick up a tip or two on how to improve your interpersonal communications!
I highly recommend that you take a look at this book, even if you don't take the subject matter all that seriously. In the time I've spent reading Everyday Astrology, I've complied quite a list of anecdotal evidence that indicates that astrology might not be as stupid as you think. Gary Goldschneider's Everyday Astrology hit bookstores on October 1st. For more information on Gary Goldschneider or Quirk Books, please visit Quirk Books' Official Web site at www.irreference.com.