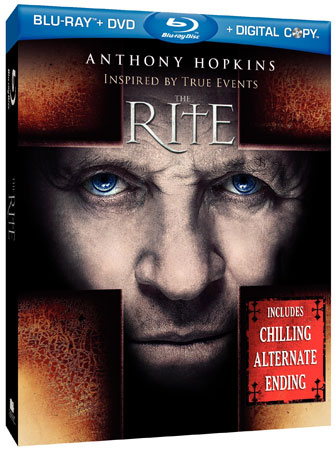 Why are possession and exorcism movies so common, especially in today's cinema? Is it that we really do fear demons and the Devil more now? Or is it that we, perhaps unconsciously, seek to place the blame for our own wickedness on external and unexplainable forces? I tend to suspect the popularity of these stories does have a lot to do with a latent desire to shove our own culpability onto the shoulders of demons, rather than to face our own shortcomings in a modern, rapid, and often vacuous society. Whatever the reason, there's no shortage of movies featuring demonic possession these days, from Paranormal Activity to The Last Exorcism. The Rite is the latest in this subgenre to hit Blu-ray, and while it treads some common ground, it does offer a few new twists on the familiar story.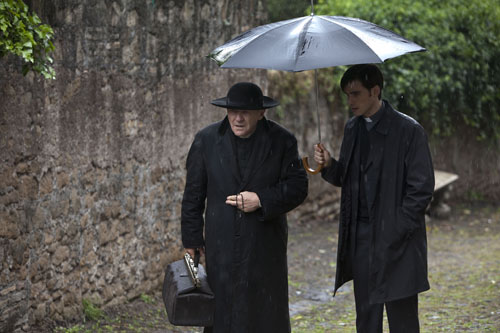 Exorcism stories are common movie fodder, but it's becoming just as common to see these movies claim to be inspired by true events. The Rite does not profess to be based on a true story, but the opening credits say it was "suggested by" a true story. This is the first time I remember seeing that exact wording at the beginning of a movie, so I did some digging afterwards to see who suggested what to whom. As it turns out, the producers of the movie purchased the rights to the story while journalist Matt Baglio was still working on The Making of a Modern Exorcist, the book upon which the movie is based. Baglio had traveled to Italy to observe Father Gary Thomas, a Californian priest who was sent to study at the Vatican so that he could serve as an exorcist for his local diocese. Both Baglio and Thomas were skeptical until Thomas came under the tutelage of a seasoned exorcist in Rome. Both the priest and the journalist claim to have observed and taken part in events that shook their disbelief, leading to life changes for both of them.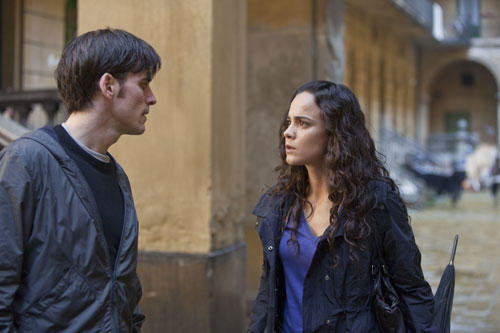 Since The Rite was being produced while Baglio was still writing his book, there likely are a lot of variations and liberties, leading to the "suggested by" in the credits. Father Thomas did serve as a consultant for the movie, though, and he even appears in a featurette included on the Blu-ray, so it's safe to say that the film version has the approval of the original priest. Colin O'Donoghue plays Michael Kovak, the wavering priest in the movie. The son of a mortician (played by Rutger Hauer), Kovak grew up knowing that he eventually would be expected to go to work as a priest or that he would have to pick up the family funeral business. Opting for the priesthood, Michael excels at the seminary, but his continuing lack of faith pushes him to want to quit before being ordained. One of the priests and a mentor to Michael offers an alternative, urging him to travel to Rome for training as an exorcist.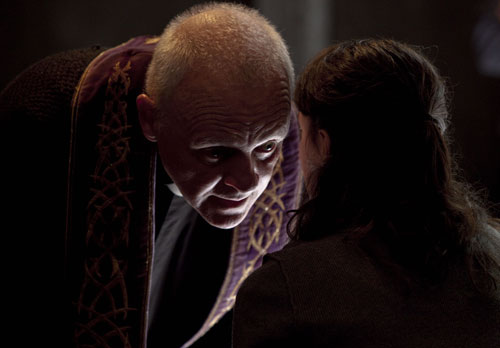 Michael reluctantly agrees to the priest's request and soon finds himself living at the Vatican and learning about the true names of demons and how to expel them. This is where The Rite breaks with some of the common conventions of exorcism movies. While many of these films skip the details and plunge straight into spinning heads and pea soup, The Rite spends a significant amount of time showing the classroom training these modern exorcists receive. There's no doubt that this part of the movie slows the pace, but seeing a room full of earnest priests and nuns, all eager to learn about this kind of corporeal evil in current day is fascinating to me. It's not long before Michael encounters Angeline (Alice Braga from Predators), a journalist sitting in the exorcism class to get background on a story she's writing. Angeline serves as the Matt Baglio character here, observing Michael's training and work as a new exorcist. She doesn't do much in the movie, though, and it feels like her character was included only as an obligatory and gender swapped nod to the book's author.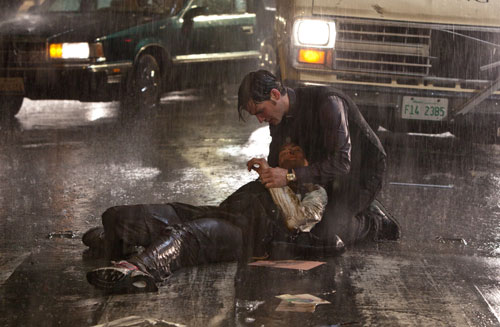 Michael's enduring doubt inspires one of his instructors to send him to study with Father Lucas Trevant (Anthony Hopkins), a priest with unorthodox methods who has performed countless exorcisms. Hopkins is as good as ever in his role as the strange and perhaps sinister priest, living in a house overrun with cats. Once Michael meets Father Lucas, The Rite deviates from its start as an origin story and plunges headfirst into the predictable weirdness of a demonic possession story. All the expected sorts of Biblical and apocryphal encounters show up, and the movie loses a bit of its uniqueness once the focus shifts away from the Vatican classrooms. Additionally, O'Donoghue's persistent portrayal of the disaffected priest's lack of faith, even in the face of increasingly bizarre and horrible events, becomes more unconvincing as the movie progresses. It's hard to care much about a protagonist who doesn't seem all that engaged with the story himself.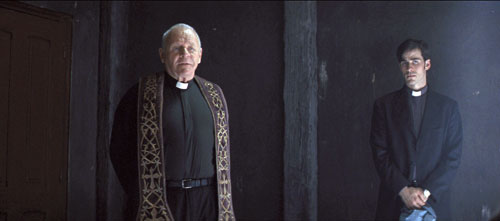 Despite Anthony Hopkins' memorable performance and the movie's strong but slow start, The Rite fails to be as scary or even as interesting as many other exorcism movies that have come before it. The surprises are few, and all of the turns and revelations are predictable for anyone who has seen a few movies in this genre before. The director, Mikael Håfström, should be commended for the artistry, even if the overall film fails to excel. Ominous tight shots on ordinary items, nightmarish transitions, and a few well placed moments of dread punctuate the otherwise sedately paced movie. The Blu-ray combo pack offers some extras for fans with a featurette about the real life priest, Father Gary Thomas, as well as some additional scenes and an alternate ending. The Rite released on DVD, Blu-ray, and for download on May 17.