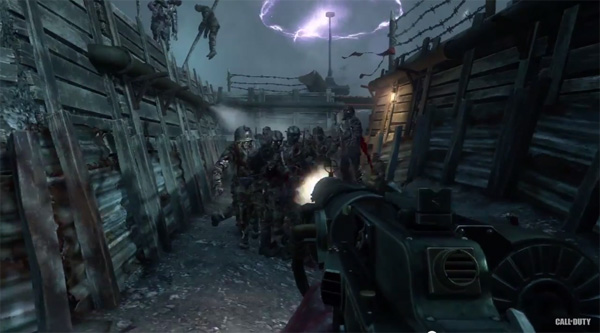 Treyarch's last multiplayer map pack for Call of Duty Black Ops II is just around the corner, and today they shared a behind the scenes look at this final DLC, titled Apocalypse.
From the official press release:
The fourth and final DLC Map Pack from Treyarch, Apocalypse marks the thrilling conclusion of the Call of Duty: Black Ops II DLC season. Apocalypse introduces four new Multiplayer maps: Pod, Frost, Takeoff, and Dig. Takeoff is a reimagining of Stadium from the original Black Ops, while Dig draws inspiration from Courtyard, the classic map from Call of Duty: World at War.

Also included is Origins, Treyarch's deepest and most imaginative Zombies experience to date. Taking place in a Dieselpunk-themed First World War, Origins reunites players with the four original Zombies heroes as they team up to fight off hordes of the undead.
Apocalypse is coming to Xbox Live first on August 27, after which it will arrive on other platforms.