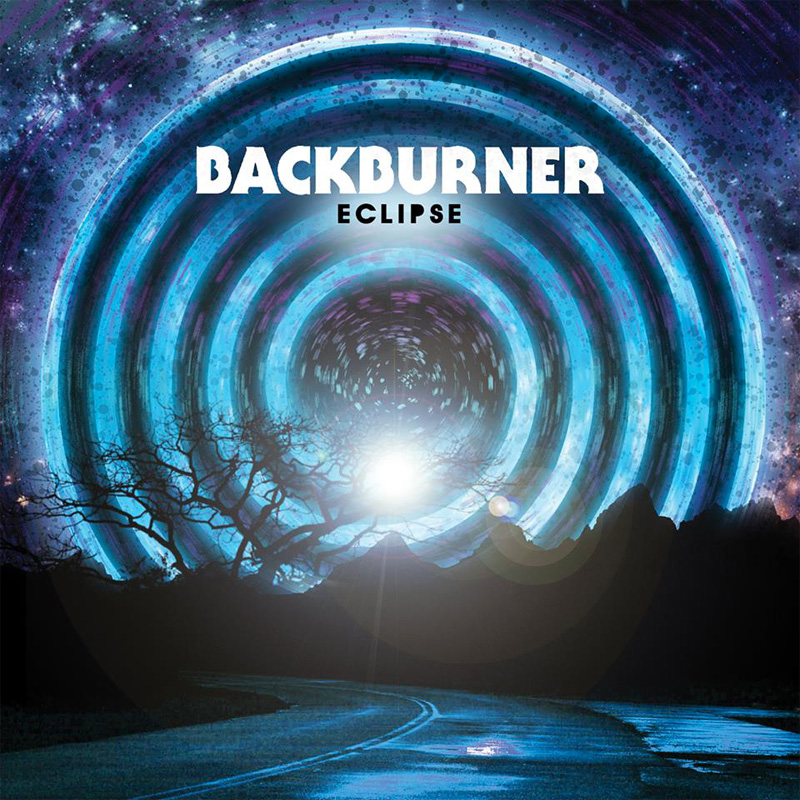 With more great talent than you can shake a stick at, the Backburner crew returns after four long years with a killer sophomore album, Eclipse. Given that their debut, Heatwave, appeared on my best of 2011, it's no surprise that from the first notes, this album hits hard and doesn't let up. And given the crew — Timbuktu, Fresh Kils, Ghettosocks, Wordburglar, More or Les, Chokeules, Savilion, Beatmason, Uncle Fes, Jesse Dangerously, Jay Bizzy, Thesis Sahib, Ambition, Mister E, Johnny Hardcore, and Ginzu 333, plus guest appearances from D-Sisive, Mega Ran, The Mighty Rhino, Attikus, and Rift — how could it be anything less than amazing?
Since the last album came out, I've had time to check out many of the individual performers of the Backburner crew. For this reason it seems equally important to mention specific performances in songs in addition to my usual mentioning of individual tracks. So let's start off with a performer that I also recently mentioned for his collab with Ultra Magnus and DJ Slam, The Mighty Rhino, on the track "In the Place" (also featuring Rift). His verse may be short, but his vocal attack really stands out. Other stand-out verses include Wordburglar on "Creepy Crawly" ("Thuggish, ruggish, I'm feelin' kinda sluggish…"), Jesse Dangerously on "Death Defy" ("You get the feelin', that's when I hit the ceilin'… Sistine Chapel"), and More or Les on "Future Shock" ("A Bruce Sterling or William Gibson depiction of low life and high tech. An engine of difference…"). I could mention plenty of other geeky references like Les's verse there, but I'd end up typing up far too many of the lyrics, so I'll just say that if you're looking for allusions to pop culture, you won't be disappointed.
Favorite tracks on the album include the aforementioned "Creepy Crawly," "Bottle Caps," and "Goon to a Goblin" (ft. D-Sisive). The beats and cuts on "Creepy Crawly" really help set the creepy mood along with the multiple references to bugs in a song that, I think, is about a skeevy guy's personal ad. The lead single, "Bottle Caps," celebrates beer and other alcoholic beverages. Plus the party in the video looks like a party I could actually enjoy. "Goon to a Goblin" features really weird / cool music with an earworm chorus. It sounds like it's based on video games like Ghosts 'n' Goblins or Castlevania (it's possible that it is; I'm only sorta familiar with the music from those games).
If you're a fan of any of the artists on this— no, scratch that… if you're at all a fan of hip-hop, you really owe it to yourself to check out Backburner's Eclipse. Just go do it now!