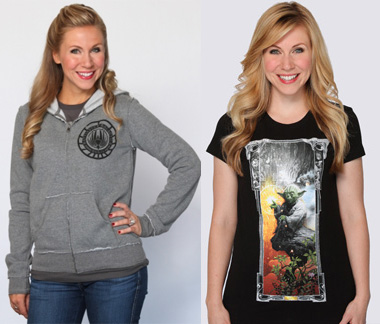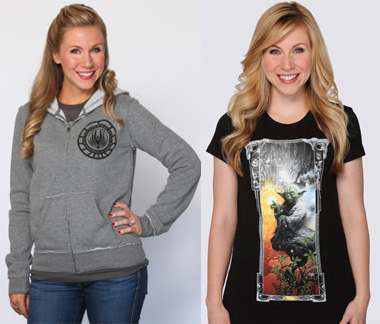 Sci-fi geekettes get ready! Her Universe will be at Dragon*Con 2011. As a fellow sci-fi geekette I understand how difficult it can be to find clothes that we love that fit us. If you're a female fan of Star Wars and Syfy's Battlestar Galactica and Warehouse 13 then Her Universe has the clothing for you. The woman behind the chic geek clothing line is none other than actress and entrepreneur Ashley Eckstein, who provides the voice of Ahsoka Tano in the hit animated series, Star Wars: The Clone Wars.
After being disappointed in the lack of Star Wars clothing available for women, Ashley decided to take matters into her own hands. She came up with Her Universe, a clothing line for the female fans of sci-fi. Ashley believes that women should be able to express their individual geeky nature.
Boasting over 40,000 fans, Dragon*Con is the largest fan-driven science fiction, fantasy and pop culture convention in North America. Held every Labor Day weekend in downtown Atlanta, the convention will be celebrating its 25th year. Her Universe will be offering exclusive Star Wars and Battlestar Galactica merchandise on the second floor of the Hilton outside the Walk of Fame. Ashley will be at Dragon*Con to meet the fans. You can also check out the Her Universe online store to get your chic geek apparel and accessories.