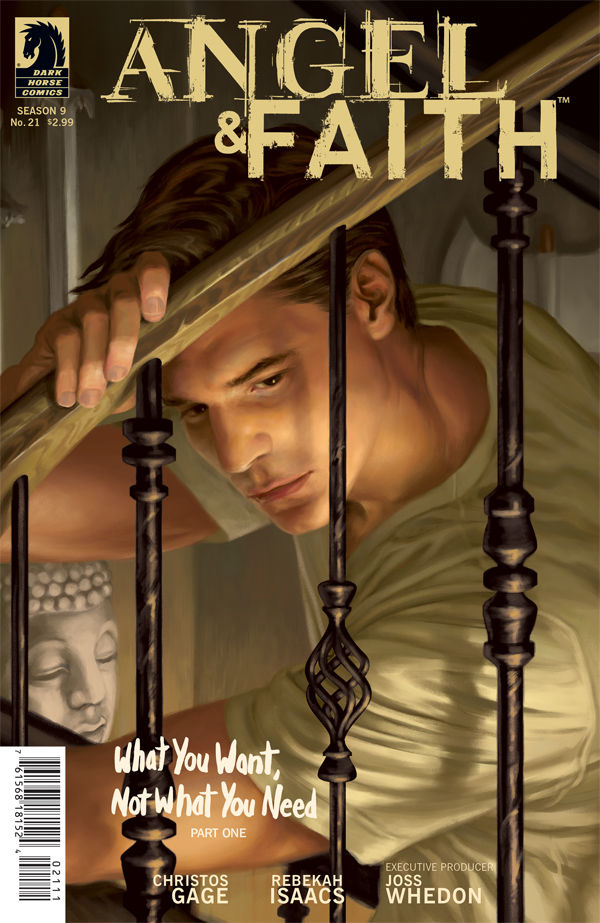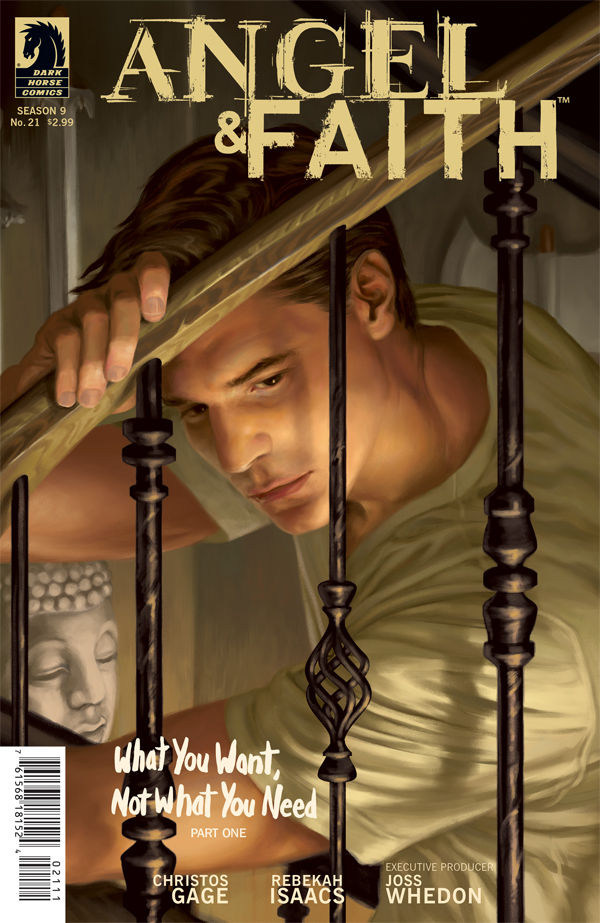 This month, we saw Angel getting closer to resurrecting Giles and Spike falling into old habits again. At this point, I'm ready to root for the enemies if the main characters aren't going to give me much drama. Ah, the slow process of raising a dead Watcher. How long will it take?
Note: This recap may contain spoilers!
Alasdair is a character that I think has potential to be strong, yet he keeps proving how weak he is. He's not sure of Angel's plan and he's certainly not ready to give up his collection of magical items just so Angel can get super-powered for the spell, yet he gives in so easily when pushed. I'm all for getting Giles back, but couldn't some of the characters stand up to Angel without backing down immediately? It would be nice but, alas, Alasdair is not going to be that person. Now, Angel's got the Lazarene incantation ready to go and some magic to help him along. Seems like a win-win for the vampire, right? When is it ever that simple?
In the middle of the spell, which involved not only Alasdair, Angel, and Faith, but also the aunts, they got a rude interruption. Seems like Pearl, Nash, and Whistler want to tap into Alasdair's magical stash as well. The poor man cannot protect his items, or himself it seems, as he's nicked in the ensuing battle. He fights on, but at what cost? And will it be worth it? Whether Alasdair lives or dies, whether Giles has been resurrected or not, we won't know until next issue. Always with the cliffhangers.
And where was dear Spike during all of this? Well, Buffy called Faith with news of Dawn's illness. Of course, Faith and Angel have no idea about Buffy having a little sister, but Spike knows her well and cannot stand by while the Summers family is in peril. So he's off to lend whatever help he can, while once again proving to Buffy that he can't quit her. I adore Spike and I want him to be happy, but this whole issue of Buffy using him while rejecting him is getting on my nerves. He deserves better. Why can't he see that? Even going to the moon didn't break his devotion to this woman. Until Buffy recognizes Spike for all that he's worth, it's just going to be a cycle of abuse and he's going to take it. Such a sad fate of a formerly strong vampire. I wish his future was brighter.
Rating: 3 / 5 Stars