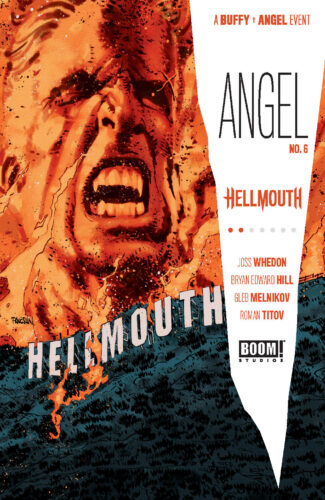 Angel's out dealing with the Hellmouth and his team is getting to know one another. With an unexpected member joining the group, I think we're in for an interesting ride!
Note: This recap may contain spoilers!
Dru has used and discarded Spike. Now he's traipsing across rooftops and debating his girlfriend's love for him. It seems pretty clear that Dru uses those around her more than she loves them, but Spike will have to learn that lesson. For now, he is alone in his misery and trying to deal with all that backstabbing and actual stabbing that he's endured.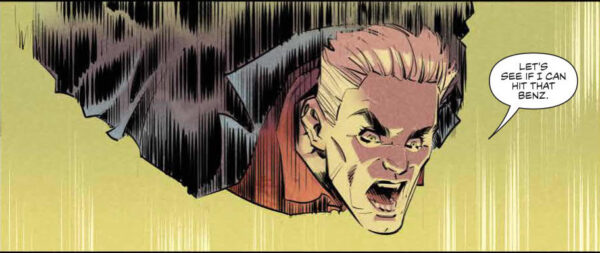 Over at Angel's place, Gunn and Fred are hanging out and getting to know one another a bit better as well as talking about Angel and the level of trust they should have in him. Gunn is rightfully concerned about following a vampire when he doesn't yet understand Angel's true intentions. Fred, however, is a bit more open to accepting that some monsters aren't all bad and perhaps Angel's one of the good ones.
We then get the introduction of Lilith to the group. While Fred and Gunn aren't sure of their place, Lilith certainly is and she knows what must happen next in order to bring the pieces together for the upcoming fight. However, I did not foresee Spike being a key part of the puzzle. I'm very happy that he will be playing a larger role, though. Always a pleasure to watch or read when Spike's around.

The way Lilith gets the duo out searching for Spike is through a tease of information. She knows the vampire that killed Gunn's cousin and gives him a brief glimpse of the old vampire's history. His name is Okasa and he is very bad news. The vampire should have killed Gunn when he had the chance, but he didn't and that's going to be his downfall. Lilith says that Spike can help lead Gunn to Okasa, so that's why they must seek out the heartbroken blond vampire. I find it interesting that Lilith says Spike isn't evil, but more complex than just good or bad. I always fall on the side of him being more good than bad, when given the chance and the right motivation, so he's hope he can play out that destiny again even without a soul.
Lilith, Fred, and Gunn go out to a club where Spike's trying to drown his misery with water. And he's got trouble coming for him from all sides. Turns out that the waitress that served him is playing the other side. She goes to a back room and calls a contact to tell them that Spike is there. Then she draws a sword from a hiding place and makes a blood oath to Baphomet before going out to attack. Poor Spike, just can't catch a break.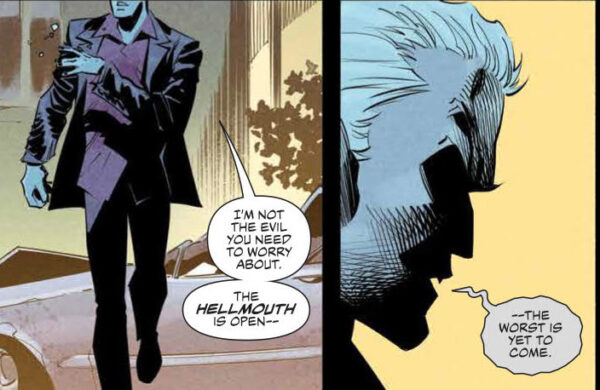 What could have been enemies become allies during the ensuing fight. Gunn tries to help Spike by throwing the waitress off, then both Fred and Spike join him in order to take care of the girl. But, with that danger now gone, Spike's not going to stick around to find out if Gunn and Fred are ready to turn their stakes on him. Self-preservation, Spike has it.
As we end the issue, we have one resolution and one problem arising. As he makes his escape, Lilith shows her true self and makes Spike stop long enough for Gunn to catch up to him. So, it looks like Spike might stick around for a bit. Unfortunately, in his haste to get outside, Gunn left Fred behind and she got kidnapped by some Baphomet worshipers. So, now they've got to track down Fred and save her before Gunn can get his revenge for his cousin's murder. Many possibilities and many adventures to come. I'm looking forward to having Spike around!
Rating: 5 / 5 Stars