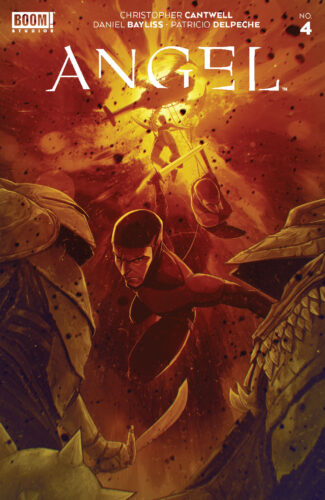 The issue seems to mark the end of the Lord Lanugo story, but a new one is just beginning. With one victory comes more battles to wage for Angel and the gang.
Note: This recap may contain spoilers!
As we begin, the team are planning to take on Lord Lanugo and the demons. The plan is to split up, with Spike and Wes taking on the demons while Fred and Angel will deal with Lord Lanugo themselves. Cordelia, Gunn, and Lorne will serve as backup. No one is to engage the Sorrow Demon, but Cordelia can appeal to who he once was and potentially bring him back.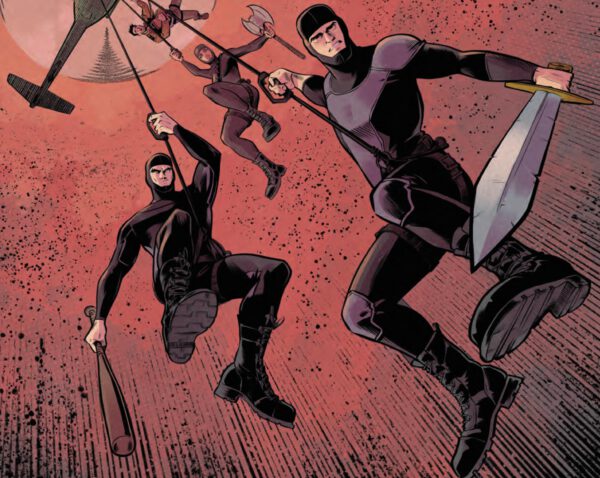 To get into City Hall, Angel enlists the help of an old acquaintance of Fred's. She used to date Riley in college, and Wesley ponders the pairing the entire way in. Alas, their romance was not meant to be as they had different life paths. Riley was committed to the military and Fred was called to be a Slayer. It seems like they are both where they need to be.
The gang burst into City Hall and start taking out demons and monsters. Fred uses antibiotics to fight off the demons' infectious spread, which does help. And finally Lord Lanugo is slain. Cordelia tries to appeal to Groosalugg's memory of their time together and Lorne appeals to their shared past from Pylea. That combined effort taps into Groo's real self.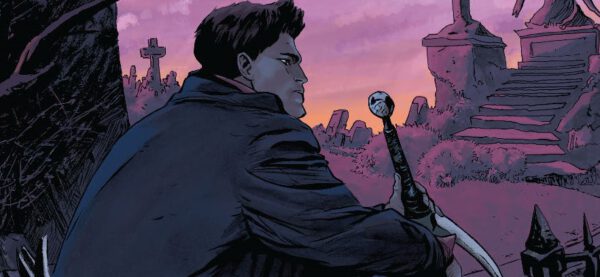 The sun is shining, Groo is back to himself, and Lord Lanugo is beheaded. All seems to be good. But not for long. The severed head of Lord Lanugo, which Wesley was holding, bites his leg and makes him fall out of the top story window. He goes splat on the ground and we don't find out the damage to his undead body until everyone's returned to the hotel.
Cordelia brings Groo back to the hotel and furnishes a place for him in the dollhouse. He will be well taken care of. And Groo wishes Cordelia the love of a living champion, like Angel. Whether they will get together is yet to be seen, but relationships are being repaired all over. Lorne asks Oz to let him and Andrew have a moment alone, and he apologizes for the way he's been acting. All seems to be well for them.

Ending the issue, the group all gather round to watch the Season 2 premiere of the show. Poor Wesley is held together by duct tape, but Fred is still determined to bring him back to the land of the living somehow. However, their victory over Lord Lanugo may be brief. As we end the issue, we see a very evil-looking Angel and Spike enter the universe. Trouble is coming and the team will have to defeat yet more otherworldly dangers.
Rating: 3 / 5 Stars