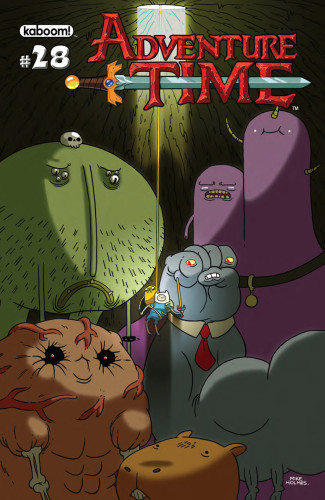 This month's issue of Adventure Time's totally mathematical Adventure Time comic marked the exciting return of Ghost Princess / Warrior Princess, who now masquerades around Ooo as Anti-Ghost Princess, in a cool example of comic/show continuity bizz.
Note: This recap may contain spoilers!
Princess Bubblegum has a serious ghost problem, and Anti-Ghost Princess has just what the doctor ordered — radical anti-ghost technology. But, as it turns out, the very technology keeping the jerky ghosts free from the streets of Ooo is about to be used to donk up our heroes, Finn and Jake, who are totally adorable ghost dudes now. So, for fans of the show, we've got Finn and Jake as ghosts for the first time ever (apart from the time Marceline tricked them), we've got Ghost/Warrior/now Anti-Ghost Princess back, and we've got two new characters, Cherry Chris and Hairy Chris.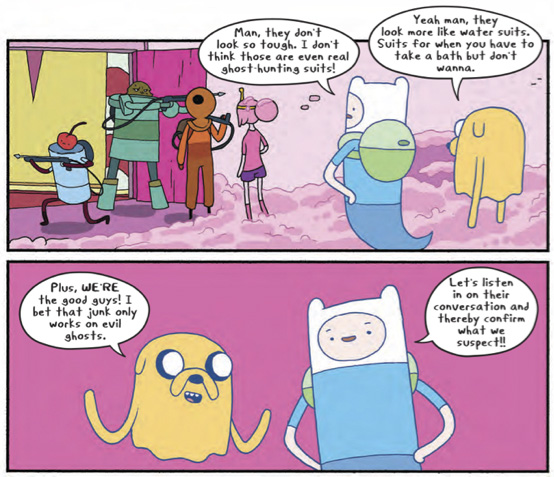 But, speaking of Marceline, where is she? The Vampire Queen and indomitable coolest person/vampire/daemon and sharpest dresser in Ooo has to be the most under-utilized character on the show, and the comics seem to be paying her short shrift, too. Why's that? Absence makes the heart grow fonder? Is she off on tour with The Scream Queens? Or is she just too cool for us?