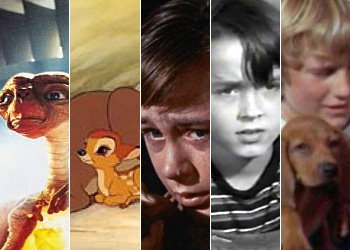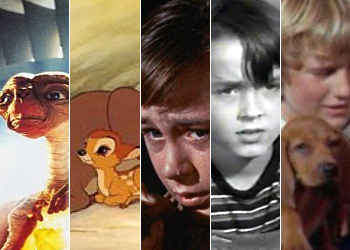 It's not enough to have murderous nursery rhymes read to us when we're kids. What fun we had when our parents filled our sleepy little heads with visions of fear, violence and death. We heard about blind mice who ran but couldn't escape having their tails amputated with a carving knife; a boy who kisses girls and makes them cry; an old woman living in a shoe who whips her hungry children for no reason; babies rocking in cradles and falling down when branches break; Solomon Grundy, born on Monday is dead by the end of the week; Tom, the Piper's son, steals pigs; scary spiders frighten little girls on tuffets; Humpty Dumpty falls off a wall and can never be fixed; and monkeys catch weasels and pop their guts out.
After that, when we're old enough to go to the movies, we're treated to more death, violence, and buckets of our own tears. These 5 Movies for Kids That Make Kids Cry are salty memories that never leave us.
5. E.T. (1982)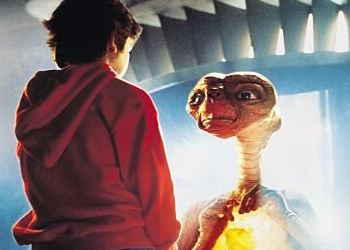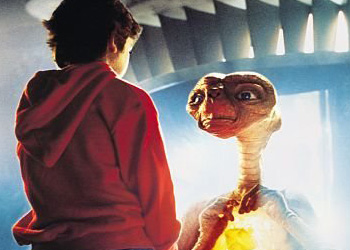 All kids want a trustworthy and wise friend, and Elliott actually gets one, an Extra-Terrestrial nicknamed E.T. Sooner or later, kids lose friends, usually by moving, or graduation, or even parents divorcing. Elliott's loss is a painful reenactment of our own childhood losses. Saying goodbye forever is excruciatingly shown in this scene between E.T. and Elliott, which makes kids and grownups alike bawl their eyes out.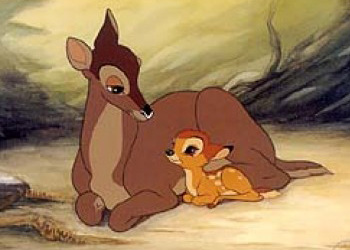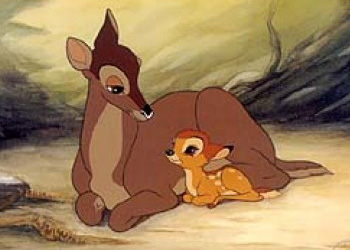 Bambi is taught to fear Man, his deadly enemy. Though Man is not seen in the film, we know he is there when Bambi's ill-fated mother senses his presence and shouts for little Bambi to RUN. We hear a shot. Poor motherless Bambi. His father later tells him that mommy can't be with them any more. Nobody ever forgets this scene. As adults, the very memory of it is enough to make us cry all over again.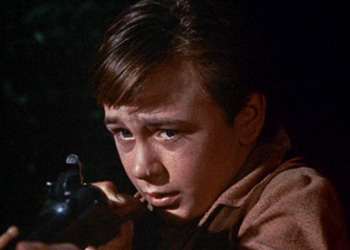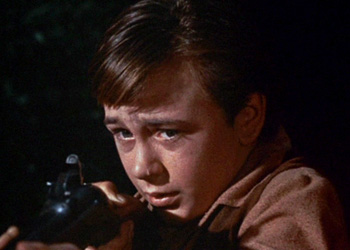 It wasn't Old Yeller's fault that he got rabies at the end and that his young master, Travis, had to get out his shotgun and kill him. But unlike Old Yeller himself, this is a memory that will not die. Why'd they have to go and kill Old Yeller? Did they think that his puppy would grow up to be another him? Was it fun for Hollywood to make kids cry? I want everybody who wrote that ending to die a thousand deaths by shotgun blast.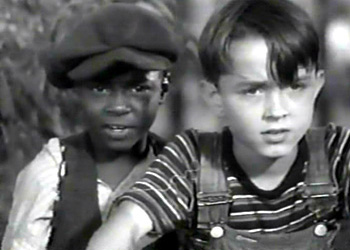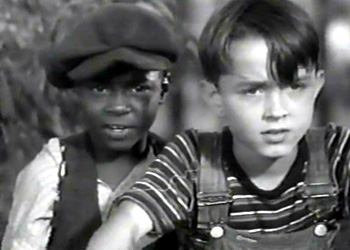 A stray dog named Promise is adopted by a farm boy and trained to enter a birding competition. He inadvertently reverts to a feral state of mind when the boy's father, a competitor in the contest, undoes Promise's training by demoralizing the dog. As if that's not enough, as Promise climbs a fence, he is shot to death. (The 1972 Disney remake of this movie sucked because they turned it into an ordinary story when it was truly a mindblowing tragedy that has you wringing your Kleenex out years after seeing the movie.)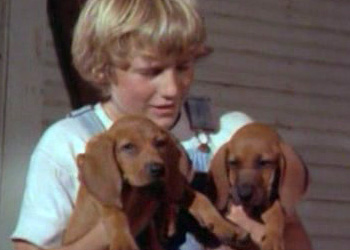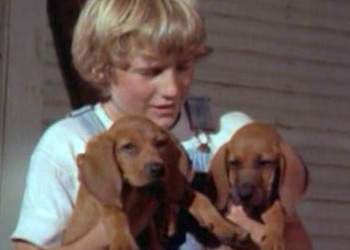 If you want your heart ripped out of your chest and to go full waterworks till you're as dehydrated as a Mojave rattlesnake, watch Where the Red Fern Grows. It's about brother and sister redbone coonhounds, Old Dan and Little Ann. You come to love and admire them, only to see one torn to shreds by a mountain lion and the other die soon after of a broken heart. If today's headlines don't depress you enough, this movie will. It's billed as a movie for children. Yeah, right.