The end of 2013 and all of 2014 are shaping up to be a great time for video games. With the PS4 and the Xbox One coming out sometime at the end of the year (probably in time for the holidays), there is a wealth of new games coming up. Here are some of the ones I'm most excited about!
1. Assassin's Creed IV: Black Flag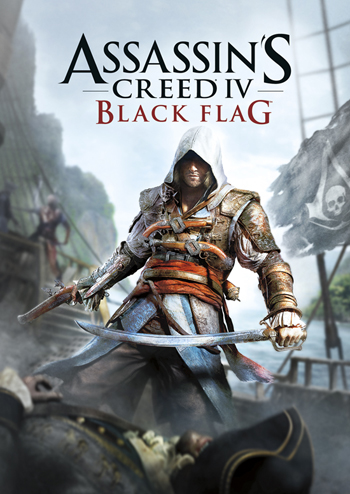 I recently got into the Assassin's Creed franchise with ACIII. ACIV takes place in the early 1700s with Edward Kenway, a pirate who becomes an assassin. Some people seem dubious of this entry in the series, but to that I say, you play as a pirate assassin. If that isn't freaking awesome, I don't know what is.
2. Saint's Row IV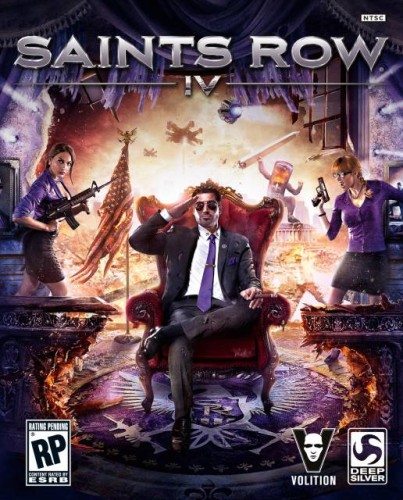 I know some fans of the Saint's Row series don't think the fourth installment will be good. It does seem a little far-fetched, after all. The Boss becomes the President, aliens attack, and then you gain superpowers. However, I like the fact that Saint's Row has evolved past a GTA clone and into something unique.
3. Kingdom Hearts III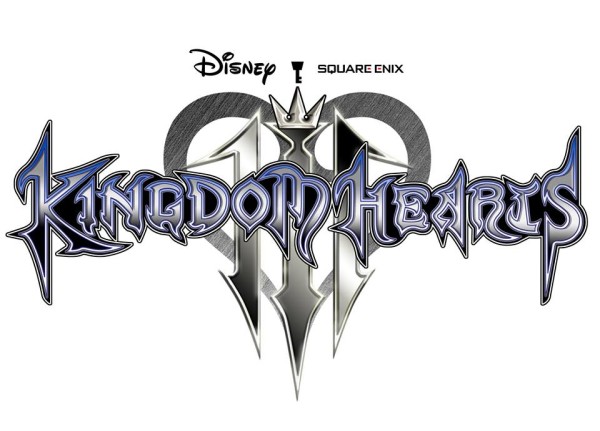 Miracles must be happening because KHIII is actually coming out. After years of speculation, fans had almost given up. KHIII was almost turning into Half Life 3, but it was just announced at E3 that KHIII would be coming out in 2014. With a new battle system and much more, I look forward to smashing things in the face with a keyblade once more.
4. Kingdom Hearts HD 1.5 ReMIX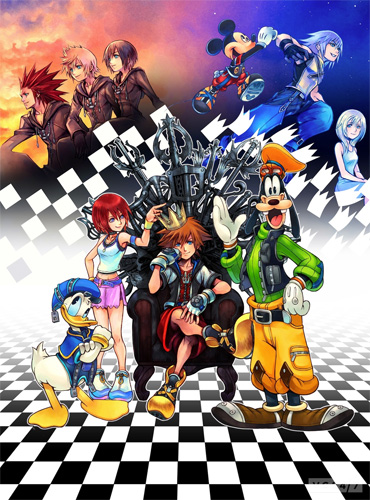 Right on the heels of KHIII is a remastered version of Kingdom Hearts Final Mix (which was a Japan exclusive) and Re:Chain of Memories. It also contains the cutscenes for Kingdom Hearts 358/2 Days, turning it into a two-hour movie. All games were on PS2 or Nintendo systems, so an upgrade to PS3 graphics is nice. Perhaps they'll do they same for KHII.
5. Final Fantasy XV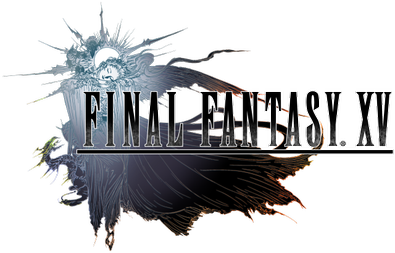 I love Final Fantasy games and XV looks amazing. It seems to be set in a modern world, with cars and skyscrapers, but mixed with the Final Fantasy magic and summons.
6. Lightning Returns: Final Fantasy XIII
This is the third and final part of the Lightning Saga. I like the idea that the world is always moving and things will happen whether you see them or not. Some people seem to be tired of Lightning, but I think she's an interesting character and I can't wait to see how her story will be wrapped up.
7. Final Fantasy XIV: A Realm Reborn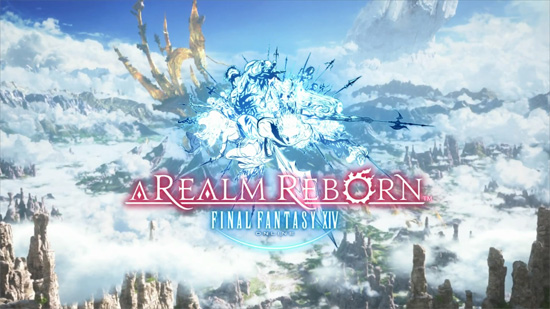 A complete and total remake of Final Fantasy XIV and from what I've seen it looks a lot better than the original. The whole user interface is much more manageable and questing is much more streamlined. It is pay to play, unlike other recent MMOs that have come out, but there are many different price ranges.
8. The Elder Scrolls Online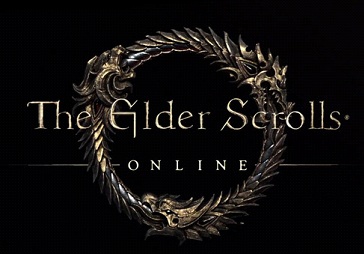 After playing Skyrim, I am very excited for this. It will hopefully be a mix between the wonderful single player of Skyrim and a great multiplayer, like WoW. Bethesda hasn't released any price information, but hopefully it'll be free to play. Also it will be one of the few MMOs to be on PC, Mac, PS4, and Xbox One.
9. LEGO Marvel Super Heroes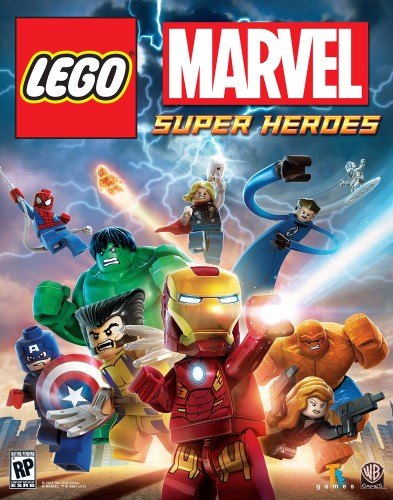 I love the LEGO games — the Star Wars and Indiana Jones rank in my top favorites. LEGO Batman and Batman 2, which added more DC heroes, were fantastic games. I can't wait to play with LEGO Iron Man and Hulk and everyone.
10. The Order: 1886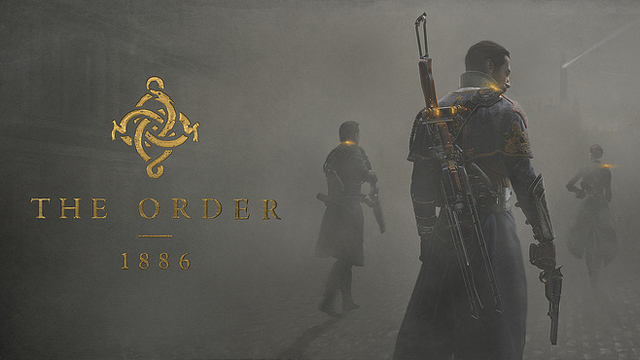 I don't know much about this game beyond steampunk shooting game, but I'm already interested. I love the steampunk plus Victorian-era aesthetic. Some people might be getting tired of shooters, but I think The Order: 1886 won't be like many other games.
11. Batman: Arkham Origins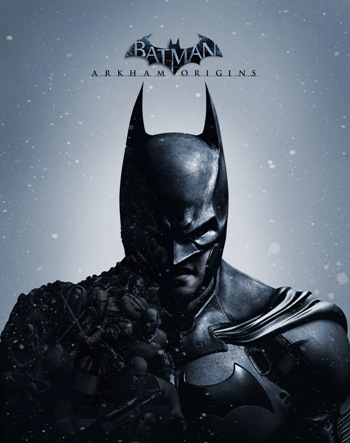 I really enjoyed Batman: Arkham City and I like the idea of the origins of Batman. Combining the two is a great idea. The mix of different Batman villains and a Batman who is a bit cockier than we are used to will keep the franchise fresh and interesting.
12. The Witcher 3: Wild Hunt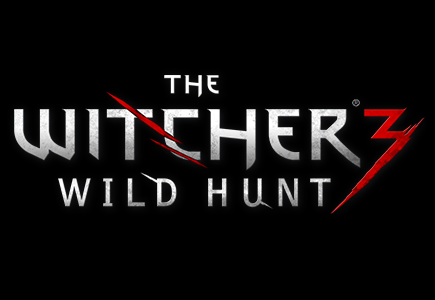 While I haven't played the first two Witcher games, the third game looks to be even bigger than those. It has a whole new game engine and claims to be bigger than Skyrim. I'm definitely going to check this one out.
13. The Last Guardian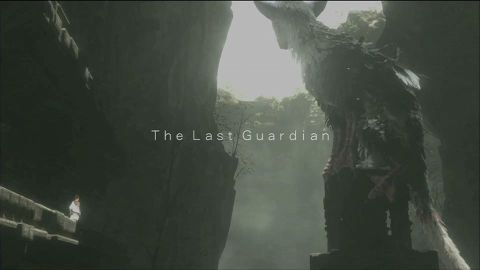 The Last Guardian is quickly approaching Half Life 3 status. Everyone wants it, but very little has been seen about it. I have high hopes that the game will be released someday.
---
And those are the games I'm looking forward to. I know many games are coming out, including big name games, but these thirteen are what caught my eye.