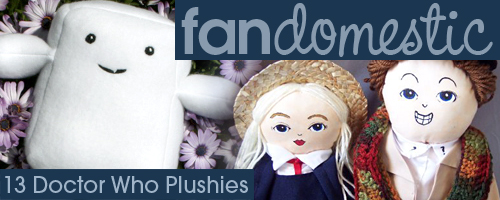 With all the interesting characters on Doctor Who and its spinoffs, it's not too surprising that many crafty fans have made their own dolls and plushes based on them. Here are thirteen (one for each of the Doctor's regenerations) such creations, in honor of Fandomania's Doctor Who Month.
1. Ten & Adipose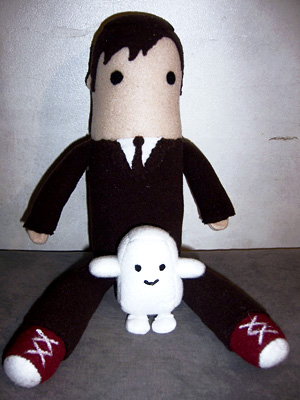 LiveJournal user cheeeserocks made this cylindrical Tenth Doctor and tiny felt Adipose. His red Converse really make the outfit!
2. Captain Jack Harkness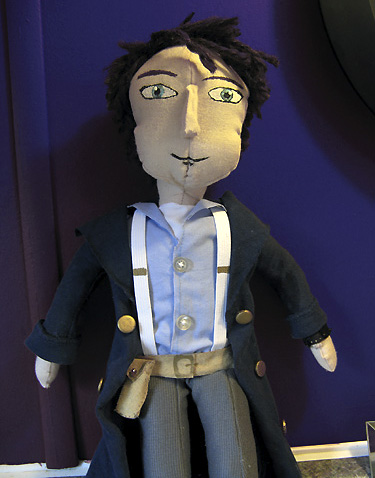 MollyMillions at Craftster created this fantastic Jack doll, complete with stretchy suspenders and his signature blue military coat.
3. Felt Dalek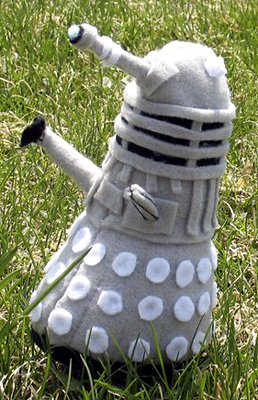 What Doctor Who list would be complete without a Dalek? This felt one was made by wondrousstrange on LJ, based on this papercraft pattern.
4. Romana & Four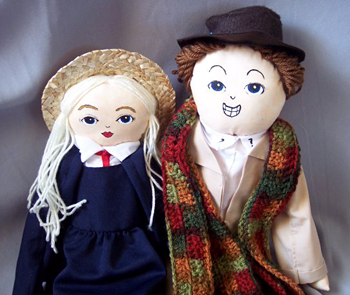 Probably the most iconic Doctor, Tom Baker's version has been recreated here as a rag doll, along with his companion Romana (II) in clothing from the episode "City of Death." Creator Branwyn has been working on "a doll of every Doctor," and you can see the rest of the ones she's done so far at her dollmaking journal.
5. Ten Poppet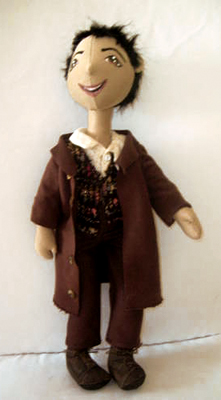 Craftster member craftewoman made this Tenth Doctor based on ghilie's Pretty Poppet pattern. The face is hand-painted with acrylics. Brilliant!
6. Six Rag Doll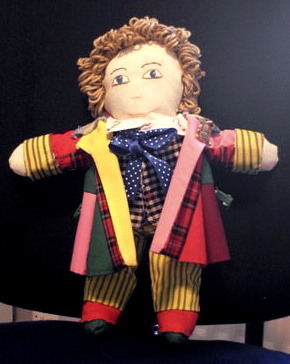 LJ user musicmadmk spent a year finding all the fabric pieces for the Sixth Doctor's clashy coat. He even has a cat pin!
7. Adipose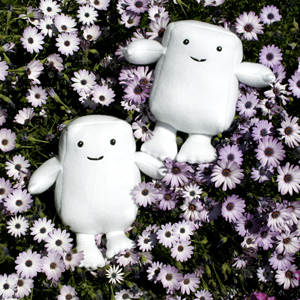 Who didn't watch "Partners in Crime" and covet a snuggly little Adipose of their very own? These ridiculously cute fleece plushes were made by Erika, who offers a tutorial and pattern so you can make one (or many!).
8. Chibi Ten (Blue)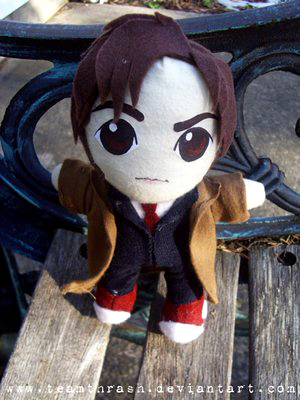 Could this super-deformed chibi Ten be any cuter? I don't think so. teamTHRASH made this as well as a Sixth Doctor.
9. Ten & The Master Hand Puppets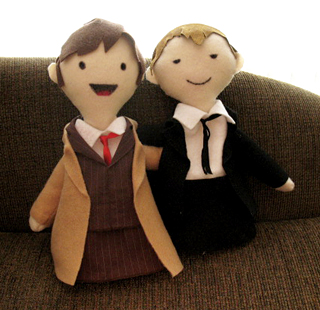 Inspired by icons inspired by the Potter Puppet Pals, reasonabsurd on LJ crafted hand puppets of the Tenth Doctor and his frenemy The Master. Follow the link for a tutorial!
10. The TARDIS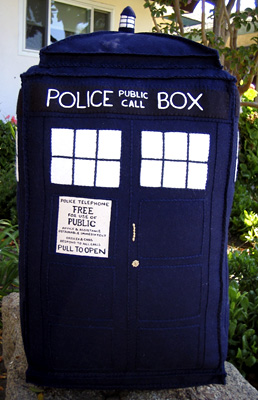 Though not quite the size of a real TARDIS, this two-foot-tall hand-stitched, hand-painted version made by Erika is pretty big for a plush. One can only imagine how big it is on the inside!
11. Jack & Ianto Kiss-Kiss Dolls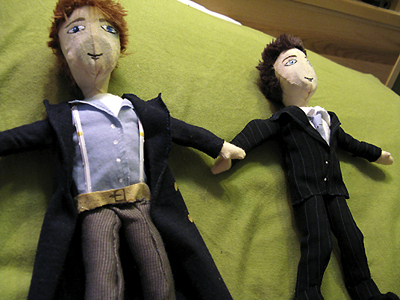 As a present for a friend, MollyMillions made these Jack & Ianto dolls. Similar to the Hallmark Kiss-Kiss Bears, they have magnets in their faces so they click together for a snog!
12. K-9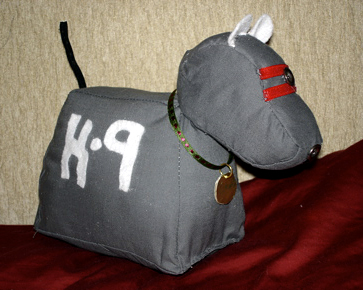 The Doctor's loyal tin dog is adorable in plush form, made by elyssadc from the pattern in The Doctor Who Pattern Book.
13. Chibi Ten (Brown)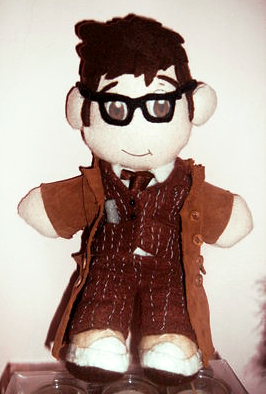 Amazingly, this Tenth Doctor plush was the first thing SatsumaGirl ever sewed! She even hand-stitched the pinstripes on his suit and included a little sonic screwdriver.