We collected input from hundreds of visitors to the site, convention attendees, and industry professionals to compile the list of the 100 Greatest Fictional Characters of All Time. You can see the beginning of the project here, where you'll also find an index of all the results to date.
Today we bring you the next five in our list of 100.

55. Bilbo Baggins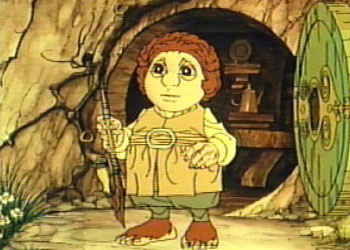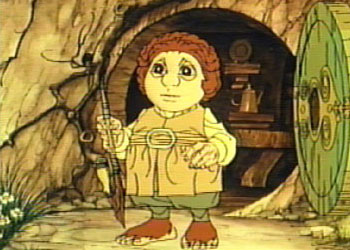 Appears In: The Hobbit & The Lord of the Rings
Created By: J.R.R. Tolkien
The unlikely hero of The Hobbit, Bilbo starts out sheltered and timid, but by using his wits and quick thinking is able to save himself and others from harm many times on his journey. He plays a smaller role in The Lord Of The Rings, but it is his acquisition of the One Ring from Gollum in The Hobbit which starts that adventure.
Voter Comments: "Bilbo, not Frodo, because there would have been no Frodo if someone so different from him had not started it all." – Larry Davis
54. Tom Sawyer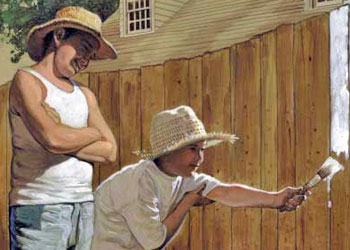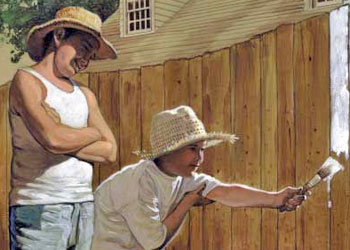 Appears In: Tom Sawyer & Huck Finn series
Created By: Mark Twain
Playful, mischievous, and always up for adventure, Tom Sawyer is a troublemaker, but in his adventures he always comes out on top, whether he's hunting for buried treasure, running away, testifying in a murder trial, or cave-exploring.
53. Dr. Gregory House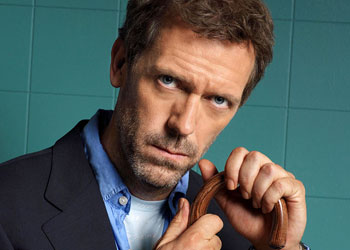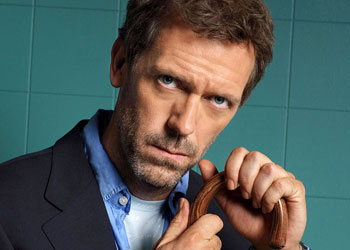 Appears In: House, M.D.
Created By: David Shore
A brilliant diagnostician specializing in infectious diseases and nephrology, House is also a Vicodin-addicted curmudgeon. His character is based on that of Sherlock Holmes, sharing the detective's keen observational skills, unorthodox methods, and lack of "bedside manner."
52. Green Lantern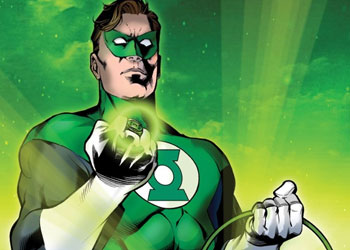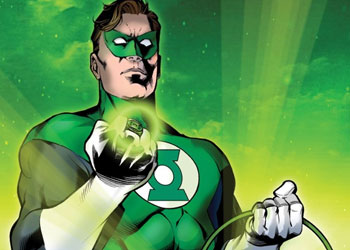 Appears In: DC Comics
Created By: Bill Finger and Martin Nodell
The Green Lantern is a title, not an individual character, and it's been carried by a number of popular characters since the original, Alan Scott, bore the Green Lantern ring in 1940. Acting as intergalactic police, the Green Lantern Corps is a hugely popular and resonant force in comic books, embodying humanity's will and strength.
Note: Many Green Lanterns were submitted, but no individual got enough votes to make the list. All of them were combined into this single entry to represent the character. The top vote-getter, however, was Guy Gardner, with 54.5% of the Green Lantern votes.
51. Galactus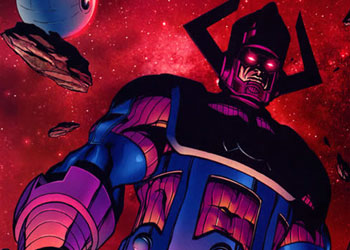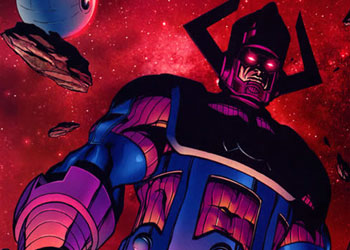 Appears In: Marvel Comics
Created By: Stan Lee and Jack Kirby
A massive, god-like villain in the Marvel universe, Galactus roams the cosmos devouring planets. Partly due to his incredible and horrifying abilities and partly due to decades of fans mocking his pink and purple armor, Galactus is a unique and fascinating character in the world of comics.
Previous five: #60-56
The list continues Monday with #50-46.