We collected input from hundreds of visitors to the site, convention attendees, and industry professionals to compile the list of the 100 Greatest Fictional Characters of All Time. You can see the beginning of the project here, where you'll also find an index of all the results to date.
Today we bring you the next five in our list of 100.
50. Ebenezer Scrooge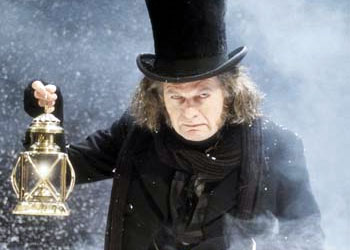 Appears In: A Christmas Carol
Created By: Charles Dickens
Scrooge is such a greedy miser that his name has become a synonym for stinginess, especially around Christmastime. But he is also a symbol of the ability to turn over a new leaf and choose compassion over selfishness.
49. Veronica Mars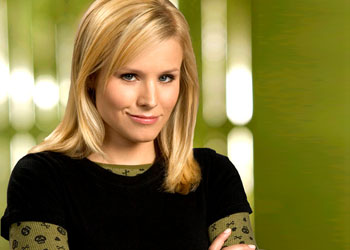 Appears In: Veronica Mars
Created By: Rob Thomas
Veronica Mars is the daughter of a private investigator and becomes a detective in her own right. We see Veronica grow from high school into college as she faces life and solves mysteries every week. She, as well as the TV show named after her, developed a cult following from just three seasons on the air.
48. Bugs Bunny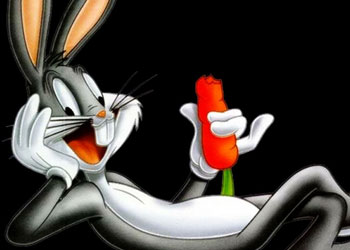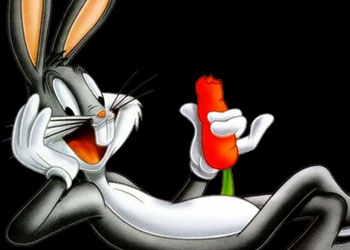 Appears In: Looney Tunes
Created By: Tex Avery, Robert McKimson, and Mel Blanc
Bugs Bunny has been stirring up trouble since his creation in 1940. Always eager to confound pretty much everyone he meets and always hungry for a carrot, Bugs famously created his catchphrase, "What's up, Doc?" He's now a cartoon mascot recognizable around the world.
47. G'Kar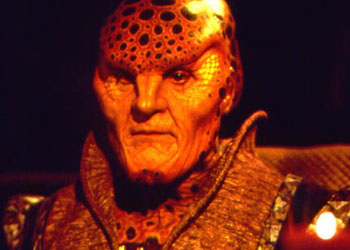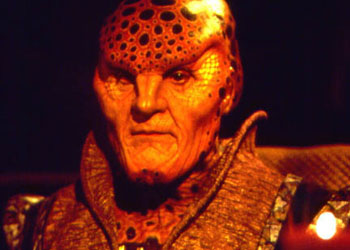 Appears In: Babylon 5
Created By: J. Michael Straczynski
Perhaps the most profoundly honest and deep character in science fiction, Ambassador G'Kar makes an unforgettable journey from a pugilistic and short-tempered diplomat to an enlightened and wise quasi-religious figure. His struggles and eloquence have cemented his place in the annals of sci-fi history.
46. Captain Ahab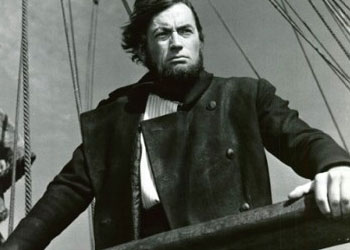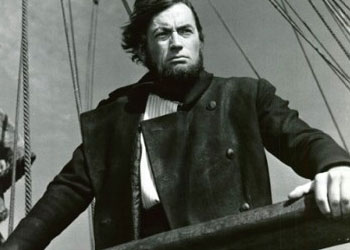 Appears In: Moby Dick
Created By: Herman Melville
Ahab is the quintessential tragic hero, consumed by his desire for revenge and blind to anything else. His quest to slay the great white whale not only leads directly to his own death but also dooms the crew of his ship to a watery grave.
Previous five: #55-51
The list continues tomorrow with #45-41.