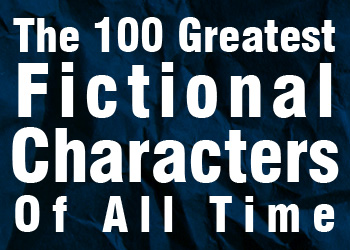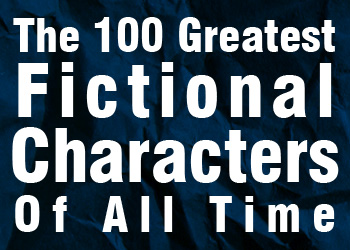 Welcome to a grand undertaking! With the help of our staff, our readers, notable celebrities, and fans around the world, Fandomania has compiled a list of the 100 greatest fictional characters of all time. Between August 31 and September 14, we collected top 10 lists from our visitors. Voting is now closed, and we've crunched the numbers. Starting on September 21, we began posting the results as a countdown from 100. Every weekday through October 15, we revealed five more of the characters, along with comments from the voters as well as our own commentary. The week of October 19-23, we revealed the top five characters, one a day, all leading up to the number 1 greatest fictional character of all time.
What makes someone the "greatest fictional character of all time"?
We asked voters to consider the following factors:
How significant are the characters? Did they influence genres or create their own archetypes?
How interesting are they? Are they well developed, and do they intrigue you?
How cool are they? Influence and development aside, is it just plain fun to watch / read / play their experiences?
What characters are eligible?
Any fictional character in existence is eligible for this list. We're rolling all media into one for this one: comic books, TV, movies, video games, books, mythology, everything!
Who won?
Here's the complete index of winning characters: