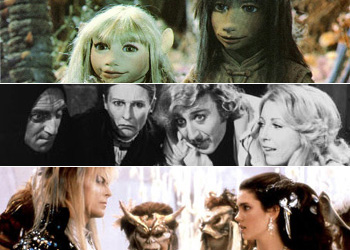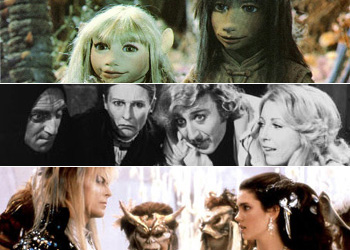 Take that warm and fuzzy feeling you get from your favorite fairy tale. Then take the stylistic awesomeness of the most gory, twisted horror movie you can think of. Next, scoop out the scared, nauseated creepy feeling you got from the horror movie and throw it away. In its place, insert the warm and fuzzy feeling you got from that fairy tale I mentioned. There you have it: Tim Burton style.
So which movies should he remake? Here are a few ideas:
1. The Dark Crystal
Jim Henson and Frank Oz did a great job with this movie. The creatures are top notch, the characters are aesthetically unique, and the world Henson created is the kind that stays with your brain and pops back up — even years later — just when you need it the most.
That's perfect for Burton. How would he re-imagine the Skeksis, the Mystics, and the Gelflings? Would he animate them and use CGI? Perhaps he would use puppeteers like the original. Most likely all of the above, but the point is that Burton's take on a Henson classic is basically what we've all been hoping for (that and proof that Lincoln really did hunt vampires).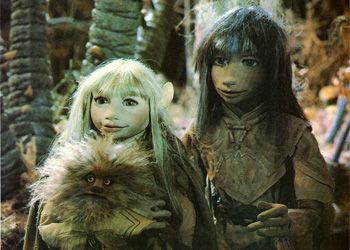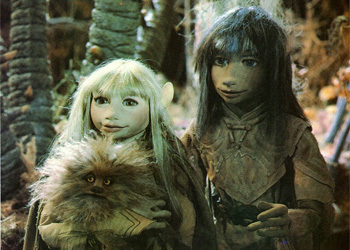 2. Little Shop of Horrors
A masochistic dentist. A nerdy store clerk that falls under the thrall of a murderous, man-eating plant, and catchy musical productions that make the cast of Glee look like rank amateurs. What else do you need? You need a director that can keep up with both Glee and American Horror Story. Sweeney Todd and Pee Wee Herman were basic preparation for Burton to take on this classic.
3. The NeverEnding Story
This story represents one of the ultimate feel-good-warm-and-fuzzy places for us geeks. Non-geeks think it's a bit goofy. But us geeks know better. A kid "borrows" a book, plays hookey to read it (and finishes it in one sitting), and in the process gets transported into a magical world of strange creatures and wild adventures, in the end saving the day. Plus he wears a hoodie. That's pretty much heaven. Heaven for a Burton remake, that is!
4. Young Frankenstein
What do you get when you combine Mary Shelley, Gene Wilder, and Mel Brooks? You get a hilarious classic, that's what you get. But you also get the perfect vehicle for Tim Burton to work his magic. Johnny Depp would do a great job in Wilder's role, although Paul Reubens would be a gutsier choice. You could also go with Helena Bonham Carter for the role previously filled by Madeline Kahn (although I would go with Natalie Portman). But who would be the monster? Christopher Lee, of course.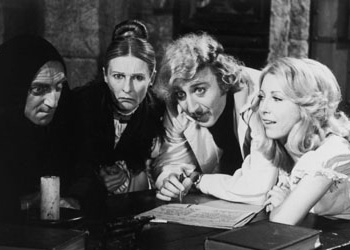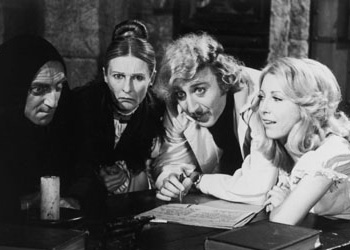 5. The Fly
A super smart scientific dude accidentally turns himself into a fly. The woman who fell in love with him has to witness the man's slow decline into monstrosity. Does it get any more Burtonesque? (Answer: yes, but we already covered The Dark Crystal.)
6. Clue
Remaking this 1985 gimmicky comedy would test Burton's comedic timing. He's shown some brilliance with Pee Wee's Big Adventure and Beetlejuice and whatnot, so we know he's got the chops. But the thing that makes this delicious offering a ripe banana for Burton to peel is the subject matter: Set in a mansion, with all the dinner guests being suspects, and all the dinner guests trying to figure out who did it, you've got that "having fun with a creepy setting thing" that Burton is so good at.
Plus, it's based on a board game.
7. Soylent Green
Okay, his last attempt to remake a Charlton Heston movie was a disappointment. But let's give him a second chance. Besides, I want to see how he leads up to the classic line at the end. But if he casts Mark Wahlberg to play Heston's role again, then I'm done with him.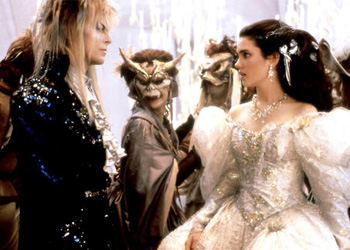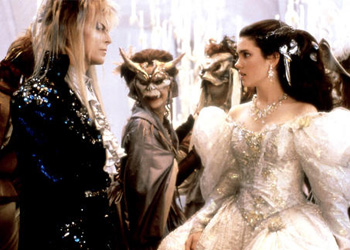 8. Labyrinth
I basically covered this with The Dark Crystal, above. I would suggest making it a double feature, kind of like Grindhouse, but with Muppets.
9. Cleopatra (1963 version)
Helena Bonham Carter as Cleopatra and Alan Rickman as Julius Caesar. That's enough reason right there, but the real push over the cliff is Johnny Depp as Mark Antony. But wait, you say — can Burton handle an epic like that? Yes, of course, he can. Didn't you see Mars Attacks?!
10. The Magnificent Seven
Actually, I'm thinking this should be more of a brand new story based on the Magnificent Seven (or Seven Samurai) story. A town is being terrorized by bad guys. They hire a guy to protect them. That guy goes out and gets another six gunslingers (or swordsmen) to help him. Burton could crank this out in his sleep. If he made them zombies instead of cowboys, that would be even better.