Some may think of summer beach (or wherever you do your summer reading) reading as breezy and carefree reading without much depth, but I beg to differ. I think summer reading should be rich, entertaining, thought provoking when possible or, in this list's case, full of magic and fantasy. These are my top ten fantasy picks for summer reading, some new, some classics, all great.
1. Dracula by Bram Stoker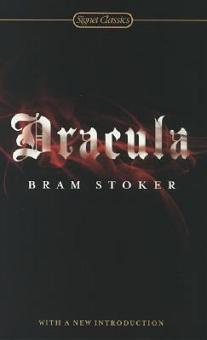 Yes, there have been more vampire stories lately than I can count, and I could recommend any number of them, some being quite entertaining. However, there is something to be said about getting back down to basics. I read Dracula in the summer between my seventh and eighth grade years and remember staying up late into the night reading because if I stopped reading I was afraid I would have nightmares. If you haven't yet read this fantasy and horror classic, this is the summer to do so, and if you have, this might be the best time to revisit it. After all, in the summer there are more daylight hours. (Sorry Southern Hemisphere.)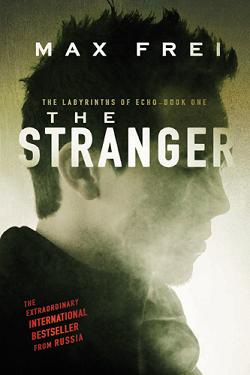 A new-to-English release, originally written in Russian, this is fantasy with a light sense of humor. Thoroughly enjoyable, each chapter is an episode of Max, a man from our world who is offered his dream job… in a dream. Not too concerned about leaving the real world behind, he steps through into his dreams to a city called Echo. A mix between Gulliver's Travels and Sherlock Holmes with magic, this is a breezy piece of fantasy that is sure to leave you with a smile on your face and your nose stuck in a book.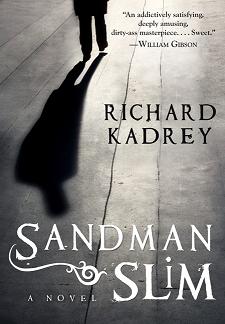 Hellishly good, Sandman Slim is dark and dirty. More like a punch in the gut than a stroll on the beach, the book follows Stark, a man sent down to Hell alive by his supposed friends. After eleven years he is back for revenge. This book comes out July 21, 2009, just in time for our summer list. Keep your eyes peeled for this one.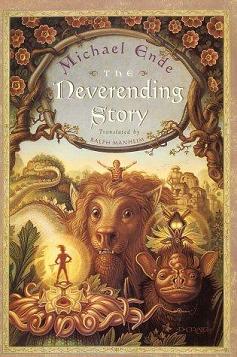 Another classic fantasy novel, yet I think more people will think of the movie(s).  If you haven't read the book, why not now?  This is going to be the perfect summer escape, and for you movie buffs, the first two movies took elements from the book, so you can relive both movies just by reading one book.  Let's talk about a summer double feature.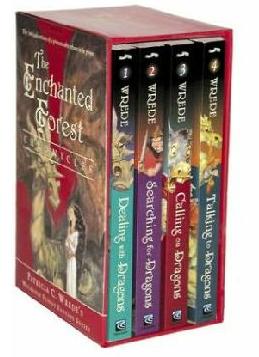 I didn't want to leave younger readers out of consideration.  I absolutely loved this series when I was younger, say seventh gradish, so I would probably recommend it for 10+, but it was one of my first forays into fantasy.  This series is four books long and follows headstrong Princess Cimorene who deals with dragons, wizards, and many other adventures. I would especially recommend this to any young girl book worms out there, as they'll appreciate the strong female role as well as all of the fantasy elements.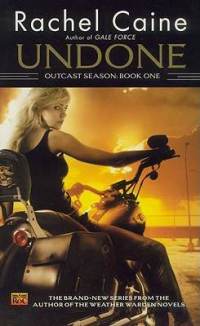 First let me say that if you haven't checked out Rachel Caine's Weather Warden series, go do that, not just because its a good read or an interesting concept, but because the four book Outcast Season series is a spin off of the main series. If you need an excuse, here's one: it's a modern urban fantasy featuring a Djinn. Yeah, that's right, how often do you get that? Go read it!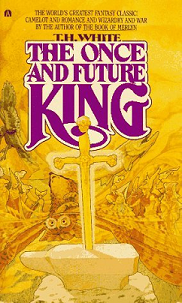 Here is another classic of fantasy literature. Arthurian legend has always captivated the imagination, and if you ask me, Le Morte d'Arthur is a bit dry and hard to really get interested in. This treatment of the legend is much more readable and much more entertaining. If some of my darker selections don't appeal, give this book a read, and if you've already read it, there is absolutely no crime in reading it again!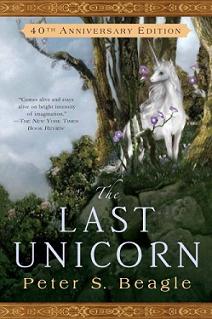 Again, I know there was a movie made, but I always feel that if you liked the movie, you'll love the book. This is an easy read and a beautiful story. I find myself rereading it from time to time just to revisit it. The Last Unicorn is a story that I was first introduced to by the movie. In fact, I remember making my mother constantly rent it from Blockbuster. Looking back, it might have been cheaper to just buy it, but I just remember always being enchanted by it. If anything, I have appreciated the story more over the years and will likely read it again.
9. Outlander by Diana Gabaldon
I recently reviewed this book, and if you love time travel, men in kilts, sword fights, action, and shameless romance, give this book a try. The series is still ongoing, and I find myself contemplating reading all of the books over again in preparation for the newest installment. That only means that I won't get any of the reading I have to get done finished. Ah, maybe later. While maybe not pure fantasy, it is still absolutely entertaining.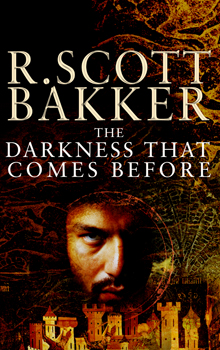 My last pick goes back to darker fantasy, and I picked it because it's on my summer reading list. I have had recommendations for this book from several people and I have decided that I absolutely must read it. Sorry, I can't provide a summary, but look forward to my review when I do read it!
books-
,
Bram Stoker
,
Diana Gabaldon
,
fantasy
,
Max Frei
,
Michael Ende
,
Patricia Wrede
,
Peter S. Beagle
,
R. Scott Bakker
,
Rachel Caine
,
Richard Kadrey
,
summer reading
,
T.H. White
,
Urban Fantasy