One of the most popular genres in recent years has been Urban Fantasy. In this installment of Defining the Genre, I discuss its definitions and major themes as well as how it fits in with other subgenres of Fantasy.
Definition
Urban Fantasy is less defined by plot and character type than High Fantasy as previously discussed. This goes back to the idea that sub-genres within a genre are not mutually exclusive, so bear that in mind. Urban Fantasy, as the name suggests, in a sub-genre defined by the setting of the story. Cities and other populated urban areas are going to be the setting of the story. Time period, secondary or primary world locations, and character type (or even species) are not nearly as important as the setting when defining a story as Urban Fantasy.
An important caveat to this is that while an Urban Fantasy can be contemporary and technology can play a factor, the focus is not on the tech, but on what makes the story fantasy; i.e., a magical/mythical element, a supernatural element or creatures, etc. This sub-genre, perhaps more often than other fantasy sub-genres (with the possible exception of Dark Fantasy), uses elements from traditional horror genres as its fantasy element. For example, as I said when I discussed vampires and genre previously (and further discussed Twilight and Genre), vampires are no longer horror — in fact, they are officially now outside genre and the context they are in indicates whether they are fantasy or horror. In this way, vampires have become a popular subject for urban fantasy.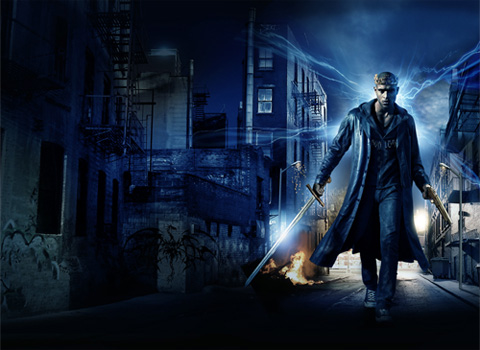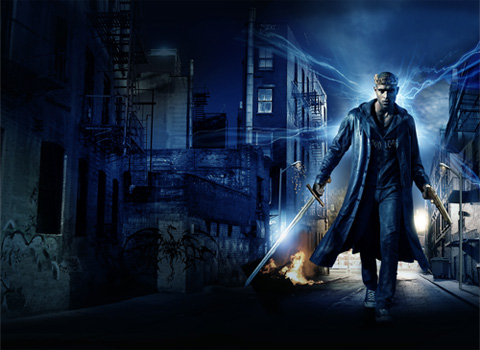 According to Buker in his Science Fiction and Fantasy Readers' Advisory: The Librarian's Guide to Cyborgs, Aliens, and Sorcerers (Ala Readers Advisory Series), Urban fantasy must take place in an urban or suburban location set in a relatively recent time period and not involve secondary worlds, such as those in High Fantasy. The time period isn't historical but rather contemporary, and as such the genre may also be described as "Contemporary Fantasy". Magic and the supernatural exist now, whether overtly or covertly.
I'm going to personally have to suggest an addendum to this view. I would suggest that fantasy that takes place in the past or in an analogous second world could also be considered urban fantasy. For settings in the past, I'd say that steampunk (where the focus is on the tech) would be described as science fiction, but when the focus is on the supernatural, magic, and the like in a historic but urban setting, you could call it urban fantasy. I would also suggest, as in the case of The Stranger by Max Frei, when the protagonist enters essentially a portal into a secondary world and uses magic to solve mysteries in a urban setting, this could also be classified as Urban Fantasy. Perhaps this is where the idea of sub-genre not being mutally exclusive comes into play, but I think it would be remiss to say that such a book wasn't Urban Fantasy, and perhaps there's a nuance between "Contemporary" and "Urban".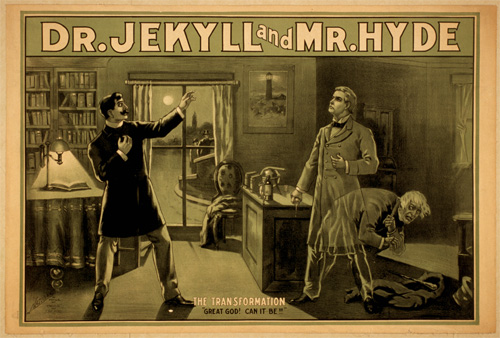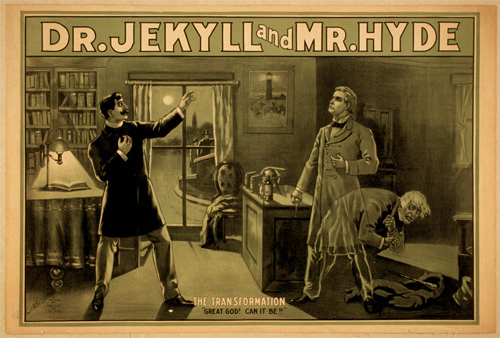 While the origin of the term isn't clear, there are example of the genre longer than there was a specific subgenre. An example of early urban fantasy would be Strange Case of Dr Jekyll and Mr Hyde. This story depicts a normal man taking on a fantastical change, something that is clearly not normal. More recently authors that have had a major impact on catapulting urban fantasy into an actual subgenre include Laurell K. Hamilton, Kim Harrison, and Charles de Lint.
Major Themes
Supernatural Creatures are either out in the open and accepted as fact or are hiding in secret. This is a bit of a broad statement, and while not all urban fantasy will deal with supernatural creatures, it is a major theme of the subgenre. Generally when supernatural creatures are involved, they are handled in one of three ways:
They are out in the open and accepted as fact not only by the main characters, but by everyone. People may not like them, but they are part of our everyday lives.
They are hiding in plain sight. They're there, and some people know their existence, some don't. They are out amongst the population but try to keep a low profile.
They remain secret and underground. Our main character and other supernaturals may know they exist, but the very vast majority still think them to be fairytales.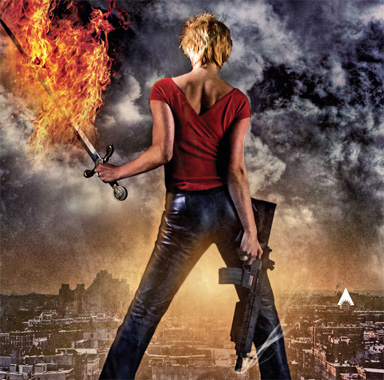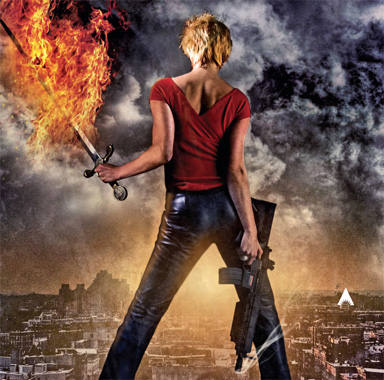 Urban fantasy highlights strong female protagonists and, additionally, numerous female authors. Whereas High Fantasy can sometimes seem like the "Good Ol' Boy" of the Fantasy subgenres, a strong feminine streak rules Urban Fantasy. Protagonists are often strong female characters who are educated, working, and independent adults. They are women who can kick your butt just as soon as look at you, are resourceful, and are a refreshing face in the fantasy genre. While this is not always the case (see: Twilight), it is an upward trend within the genre, and one I hope to see more of.
When adult characters are the main focus of an urban fantasy they tend to be professionals, using skills for good, fighting evil — whether it is right out in the open or in dark alleyways where most of the population won't look. They either have supernatural skills (or artifacts, spells, etc.) or are supernatural creatures themselves and use this advantage to fight whatever is out there causing trouble in their neighborhoods or in the world at large.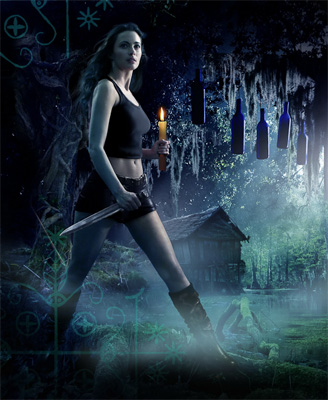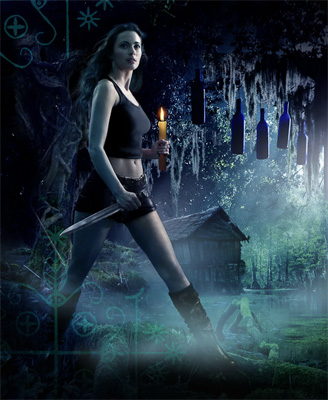 Factions are another big theme. The lines of good and evil aren't nearly as defined in Urban Fantasy as they are in the more traditional High Fantasy. A character can be an anti-hero and could belong to either a faction that believes in preserving supernaturals at all cost or a faction that wants to preserve human life. The motives may be understandable and sympathetic, but are neither inherently good nor evil. Characters can switch factions based on a change in ideology or are cemented in when factions are drawn amongst species lines.
For example, if you have vampires, humans, and werewolves in a story, at any given time they could all be enemies or work together depending on individual motivation. If werewolves were encroaching on the vamp/human territory they could put differences aside to fight together only to be enemies again when the fight was over. The lines of good and evil here are ambiguous at best, which can lead to more complicated and compelling storylines.
When children, teens, or young adults are the focus of an urban fantasy they are generally discovering magic in the world. Rather than accepting the supernatural as fact, they are confronted with it and must learn about a whole new world. Where adult protagonist stories may involve more action and violence, a child-centered story is more likely to place smarts over brawn. Lines of good and evil are going to be much more defined, and factions may exist but they are shades of grey usually clearly on one side or the other.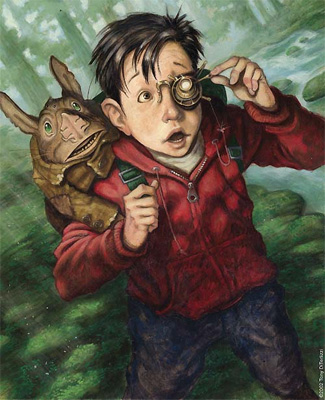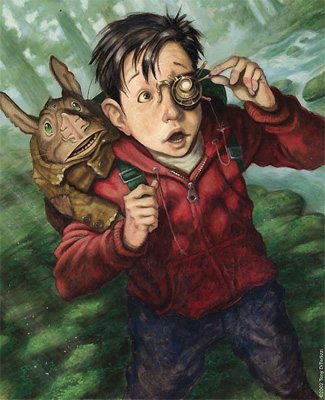 Reading List
Resources
Buker, Derek M. Science Fiction and Fantasy Readers' Advisory: The Librarian's Guide to Cyborgs, Aliens, and Sorcerers (Ala Readers Advisory Series). American Library Association, 2002. 158-161.
D'Ammassa, Don. Encyclopedia of adventure fiction. Facts on File, 2009. 58.
Westfahl, Gary. The Greenwood Encyclopedia of Science Fiction and Fantasy: Themes, Works, and Wonders (3 Volumes). Westport, Connecticut: Greenwood Press, 2005.