We all read for different reasons. Some read for entertainment; others, for information. Everyone who went through public school had certain books that were required reading, but if you were anything like me, there were a few that captured your imagination to the point that you couldn't put them down. It may not be the first book you read independently; it could have been after years of reading, but there's always that one that turns the literary light bulb on in your head. It's your old friend and the most well worn cover on your bookshelf and, most importantly it fueled your desire to read. In my years of having the conversation "what book made you love to read," these are the top 10 responses. Beware of spoilers ahead!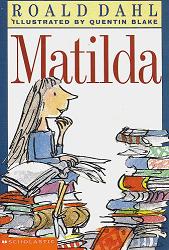 Matilda is a wonderful book for young readers, being especially popular among young girls. It tells the story of a girl who reads and imagines despite the odds. Her disinterested parents and sadistic headmistress go out of their way to try and hold her back and push her down; however, in Miss Honey she finds someone who genuinely cares about her. When Mrs Trunchbull, the horrible headmistress, takes a step too far, Matilda (who has recently discovered psychokinetic powers) seemingly resurrects the ghost of Miss Honey's father, Mrs Trunchbull's brother-in-law, to scare Mrs. Trunchbull away. In the end things are set to rights: Matilda loses her powers but gets to live with Miss Honey, her parents leaving her in their escape to Spain because she would be too much of a bother.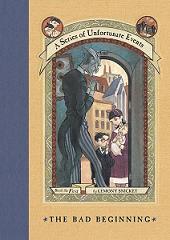 This series is dark, sarcastic, humorous, and very readable. The story follows the Baudelaire children, Violet, Klaus, and Sunny, on a series of, well, unfortunate events. Starting with The Bad Beginning and continuing though the 13th and final installment, appropriately titled The End, the Baudelaire's must use their skills of invention, study, and biting down really hard on things to get them out of tough situations. Their problems start with the death of their parents and are continued by the nefarious Count Olaf who seeks their inherited fortune. The series goes about using complicated words and then defining them, or reminding the reader that bad things can only happen from here on out and that perhaps they should put down the book altogether, making it a fun and compelling read. While A Series of Unfortunate Events is billed as a children's fiction, it can easily be read by children at heart as well.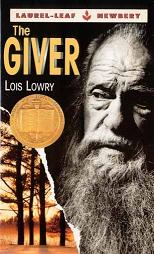 I have always been glad that The Giver was on my required reading list in school. It seems like there is a lot of literature out there for children and young adults that doesn't count on kids being smart and really being able to handle heavy subjects. For many, like myself, who have gone on to really appreciate some of the other utopian/dystopian classics such as Nineteen Eighty-Four, We, and Anthem, The Giver is an excellent introduction. The story is about Jonas, who in his 12th year is given the task to receive the memories of the past before the "Sameness." Jonas lives in a future society that has gotten rid of pain and love, and as he acquires the memories that the rest of the community has forgotten starts questioning his own society. I remember reading this in junior high and realizing that there was more to reading than dragons and fairy tales. It opened up my mind and it has been doing that for readers since its publication.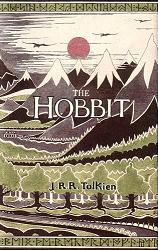 Many fans of the fantasy genre will tell you that J.R.R. Tolkien's The Hobbit was the book that got them started. The story of Bilbo is well known to even those who have never picked up a book by this wordsmith. It's an epic quest for the treasure of the dragon Smaug, that treasure being the inheritance of Thorin, heir of the kingdom under The Lonely Mountain. But, like most epic quests, it has its trials and its detours — the most famous perhaps being when Bilbo gets separated from the dwarves and discovers the ring that sets the epic series The Lord of the Rings into motion. Since its original publication in 1937, the detail, the story, and the characters have been much loved by readers around the world, and it has certainly inspired people to read and discover new fantastic worlds.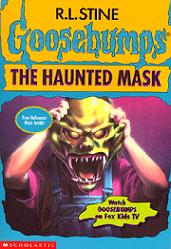 Some weren't interested in hobbits or dragons, even as children; they preferred the frightening and mysterious. R.L. Stine's series Goosebumps delivered that in spades. While adults might see the stories as watered down horror thrillers, to the uninitiated they could be terrifying. Each book was easy to read and was full of plot twists reminiscent of shows like The Twilight Zone. Each book covered a new creepy crawly or monster under the bed, and each was original and sparked the imagination. Kids of all ages could appreciate these stories, and it would surprise me if you could find someone who went to school in the nineties who didn't remember these gateway-to-horror classics.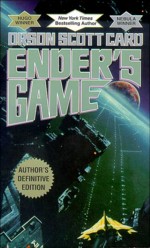 Ender's Game is without a doubt one of the science fiction mainstays. Published in 1985, it has since become a classic must-read. I say that not because it ends up on some high school reading lists, but because it has really captivated a large audience. The theme of the boy soldier is one that has been with us throughout history, but is given a twist in Ender's Game. When young boys are recruited into Battle School, they are trained to play battle simulations against the Buggers. Ender Wiggin excels above his contemporaries, and is soon promoted to Command School where, during a simulation, he makes the decision to blow up the aliens' home world, only to discover that it wasn't a simulation at all. It's a book not only about space warfare but about morality and culpability and is an important book for promoting youth literacy.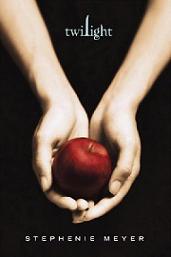 There has been a TON of buzz about the Twilight saga by Stephenie Meyer, many comparing it to Harry Potter in terms of popularity. The names Bella and Edward are now practically household names and whether you love it or are trying to avoid it, you have to admit it's gotten thousands upon thousands of young adults reading. The vampire/human romance is not a new notion in literature, but Stephenie Meyer managed to add a new twist to the premise of "I want to suck your blood." I know I can't walk into a bookstore anymore without seeing the books, and seeing folks reading them, young and old alike. No matter what the story, credit has to be given to any book that can bridge the age gap and encourage folks who might not have been a fan of reading before to finish four books in less than a week.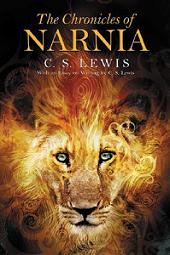 If Twilight was the next Harry Potter, then Harry Potter was the next Chronicles of Narnia. While books like The Hobbit and The Lord of the Rings, written by Lewis's contemporary Tolkien, are also popular books of the fantasy genre, The Chronicles of Narnia are more accessible for the younger crowd. I was first exposed to this series in the fifth grade, and because I felt the teacher wasn't reading fast enough I begged my parents to buy me the books so I could read them myself. I feel these books appeal to children because the protagonists are regular children doing extraordinary things and the world of Narnia is a place where a child's imagination can easily be fostered. For adults, they can remember what it was like to be a child and experience childhood's fantasies anew.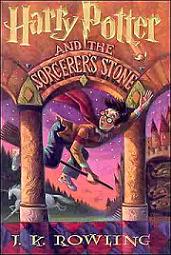 Whether the allure is magic or the story of a young man and his friends fighting against the odds (sometimes against class bullies and sometimes against the biggest villain in wizarding history), the Harry Potter series can find an audience almost anywhere. Rowling truly imagined a world that was like our own, but if you looked around the corner there was something magical. The idea that if you know where to look you can find Platform 9 and 3/4, or that maybe if you look at a picture again the people will have a slightly different expression on their face is appealing to anyone with an imagination. The Harry Potter series is realistic while still being fantastical, imaginative and moving, and kids of all ages can relate and understand. With the possible exception of the new Twilight series, no book series in recent memory has gotten quite this kind of attention and has encouraged reading all over the globe.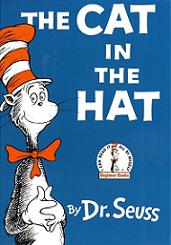 I don't care how popular some of the books mentioned earlier on this list are, there is one clear champion for promoting literacy and that's Dr. Seuss. I do not know of one child (although I am sure there are some out there) who did not get exposed at one time or another to a Dr. Seuss book. Whether your favorite is The Cat in the Hat, One Fish Two Fish Red Fish Blue Fish, or The Places You'll Go, his books have been inspiring literacy for years and will continue to for future generations. There are children out there that can recite Dr. Seuss books word for word, and as far as being a future reader goes, that's impressive.
What book started you reading? Is there a book that you think should be on this list? Let us know.
A Series of Unfortunate Events
,
C.S. Lewis
,
Dr. Seuss
,
Ender's Game
,
Goosebumps
,
harry potter
,
J. R. R. Tolkien
,
J.K. Rowling
,
Lemony Snicket
,
Lois Lowry
,
Matilda
,
Orson Scott Card
,
R.L. Stine
,
Roald Dahl
,
Stephenie Meyer
,
The Chronicles of Narnia
,
The Giver
,
the hobbit
,
Twilight