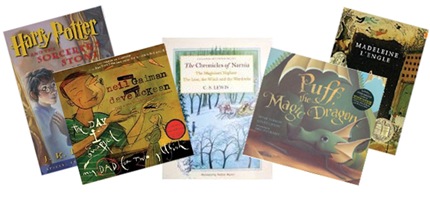 I never "got" the kids in school that hated reading. I was pretty much always in the middle of a book growing up and, after a brief hiatus in college, I jump from book to book without pause again now. May 11–17 is Children's Book Week and I thought it only fitting to throw together a group of slightly "geekier" books that I have enjoyed and that I understand the kids (with their rock 'n' roll and their hip-hop) are enjoying these days. So here we go:
For the little ones: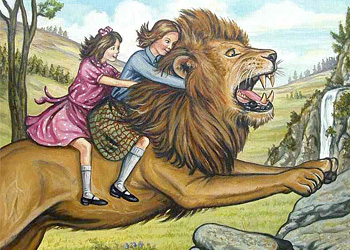 For the older ones (Or the younger ones if you can get them to sit still while you read to them):
I'm a huge fan of books. I think that they aid kids in developing their imaginations, their vocabulary, and spelling skills. My daughter is still a little young for most of these books, but I do have copies of almost all of them just waiting around for her to enjoy. Children's Book Week is a great tradition (it's been around since 1919) that I look forward to continuing with my own child.
books-
,
C.S. Lewis
,
chronicles of prydain
,
Dave Mckean
,
harry potter
,
J.K. Rowling
,
jane yolen
,
Lemony Snicket
,
madeleine l'engle
,
Neil Gaiman
,
spider-man
,
The Chronicles of Narnia