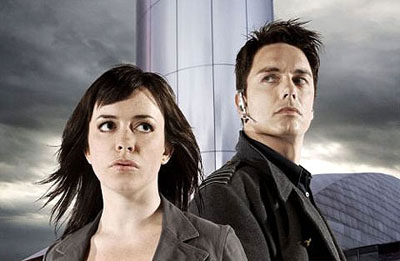 The first season of the BBC Doctor Who spinoff Torchwood was uneven and lacked a real sense of cohesion and continuity. Season two really ramped up the drama, fleshed out the characters, and delivered everything the first season lacked, though. Now the series, which airs domestically on BBC America, has been picked up for a third season, but it's looking like it'll be for a much shorter run than the previous two.
Presently Torchwood's third season has been picked up for five episodes, rather than the usual thirteen. John Barrowman will be returning as fan favorite Captain Jack Harkness, but no other casting or production information has been released. Doctor Who showrunner Russell T. Davies is handing the Who reins to Steven Moffat next season, but there's no word on who will be running the spinoff now.
Source: TVSquad
Jason is the founder and managing editor of Fandomania. He is severely into toy collecting, plays a worryingly large amount of games, watches way too many movies and TV shows, and reads more than his fair share of books and comics. He also likes guacamole.