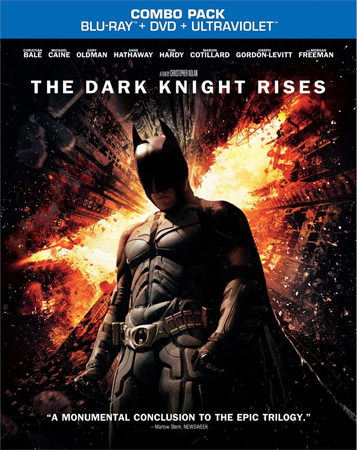 The Dark Knight Rises is a tough film to review for a number of reasons. Batman Begins and The Dark Knight arguably are some of the best superhero films ever produced, so Christopher Nolan set a high bar of expectation for this third and final movie in his defining Batman trilogy. Regardless of how good the movie turned out to be, there's no way it would arrive uncolored by the hype surrounding the concluding volume in a modern cinematic classic. The other factor that makes The Dark Knight Rises a tough one to cover is completely divorced from the quality of the film or even anything inherent in the movie itself. The tragic shootings that happened in Aurora, Colorado, at a midnight premiere showing forever and inextricably bound this movie to real human horror and grief. It was with those factors in mind that I set about watching Christian Bale in what likely is his final donning of the famous cape and cowl.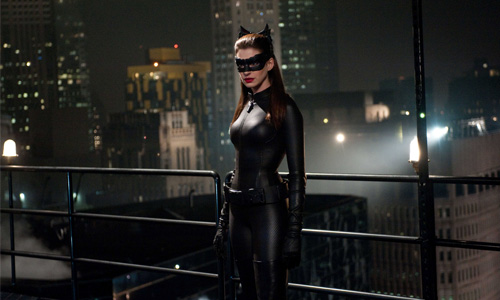 Batman Begins is a movie about origins and about a man becoming more than a man in order to help his city. The Dark Knight is a movie about an escalation of chaos that follows increased order and plays with both notions in a crazed and deadly game of balance. The Dark Knight Rises builds upon the stories and themes established in the first two installments by leaping forward eight years into Gotham's future. The legacy of Harvey Dent and the disappearance of Batman have left the city largely unmolested by crime, allowing Bruce Wayne (Christian Bale) to skulk off into seclusion. In a very un-Batman turn, Wayne has shunned the outside world, largely due to his grief from the death of a woman he loved. When our story finds him again, he is a reclusive and broken man, hobbling around the shadows of Wayne Manor with a cane and busted knees. Out of shape, out of practice, and out of motivation, Bruce is ill equipped to deal with Selina Kyle (Anne Hathaway) the first time he encounters her as she is pilfering jewelry from his home.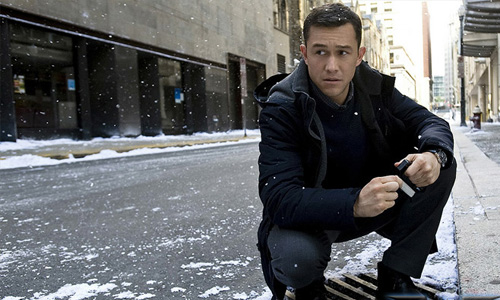 Elsewhere, a mysterious terrorist called Bane (Tom Hardy) has built a devoted following of soldiers, and he has set his sights on Gotham with unclear intent. When he arrives in the city and puts the people of Gotham in harm's way, Bruce Wayne finally rises to his duty and reclaims the mantle of the Batman. It is there that Nolan's film begins to draw heavily from story elements and themes established in specific Batman comic book storylines, something he doesn't do as noticeably in the prior two films. Most recognizable here are 1993's "Knightfall" and the "No Man's Land" storyline from 1999. Introducing familiar comic story beats and recognizable elements pays off for comic fans, but it also sets The Dark Knight Rises apart from the rest of the trilogy thematically. Where the first two movies played very much in the real world, this one embraces more of the comic sensibilities and ends up being much more fantastical than they were. The difference in tone is jarring, as are the vastly different scope and pacing. The Dark Knight Rises tells its two hour story over the course of around a year and a half of events, while the first two films collectively cover perhaps two years' worth of events.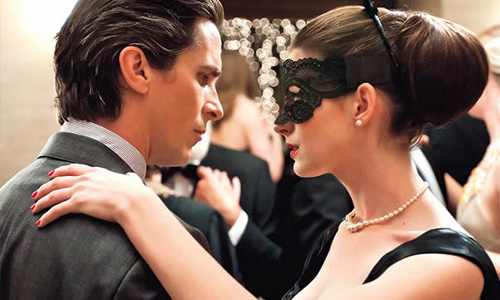 These changes make The Dark Knight Rises feel significantly separate from the first two movies, and that is not really a good thing. Thematic consistency is a boon to any series, and that is something this third film lacks. Another point of contention here is the villain of the film. It is well established that one of the major strengths of any Batman movie rests with the bad guys. A film can have the Caped Crusader doing all sorts of cool gadgetry enhanced heroics, but without an interesting and compelling villain it all will fall flat. That's a lesson we learned when Arnold Schwarzenegger inexplicably played Mr. Freeze and when Jim Carrey hammed his way through the Riddler. Conversely, the villains of the Christopher Nolan Bat-verse have been unerringly fantastic, from Cillian Murphy's creepy Scarecrow to Heath Ledger's unforgettable Joker. Tom Hardy had some big shoes to fill when he put on the Bane mask, and his character became one of the movie's biggest arguing points. There are fans who will argue that Hardy's portrayal of Bane is one of the best performances of 2012, if not in the overall history of superhero movies. I fall on the other side of that one and just can't take Bane seriously. Where Scarecrow and the Joker are cerebral villains that match wits with Batman, Bane is all brawn and no substance. His appearance and voice are almost comical, and the attempts to fill out his character and backstory largely flail without effect.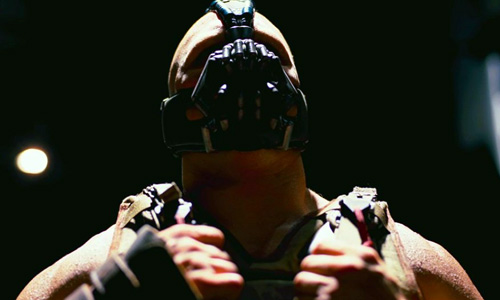 While Bane makes for a poorer villain than his predecessors, Catwoman is surprisingly good. It's hard to accurately nail Selina Kyle, the iconic sexy jewel thief and sometimes heroine, in a big screen production. Michelle Pfeiffer's Catwoman in Batman Returns garnered a big fandom, but she played the character a bit too demented for my take on Catwoman. Halle Berry's attempt hardly bears mentioning, aside from acknowledging the spectacular crash and burn of the Catwoman movie. Anne Hathaway seemed an unlikely pick for the role, but her Selina Kyle quickly became my favorite interpretation of the character. Similarly, Joseph Gordon-Levitt surprised me with his instantly likable young and eager Gotham cop, Blake. Catwoman and Blake are the brightest spots in The Dark Knight Rises. Unfortunately the rest of the film feels muddled and strangely paced, and there are enough blatant plot holes to distract me from the main story throughout most of the film. Couple that with the woeful underuse of Michael Caine's Alfred and other important characters from the past, and the movie ends up being a disappointing followup to two stellar outings.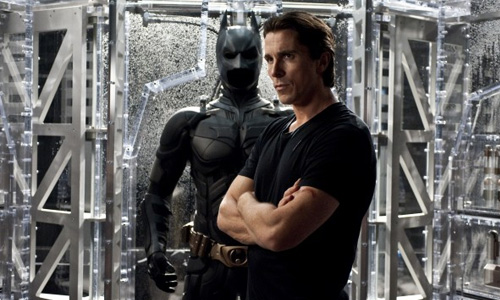 The Dark Knight Rises released on Blu-ray and DVD in December with a combo pack that also includes an Ultraviolet download code. Even though the movie itself underwhelms me, I can't deny being blown away by the visuals, and the movie's bleak and blasted look and feel translate beautifully onto Blu-ray. In addition to the main feature, there also is an assortment of bonus material spread across the two discs. There's a behind the scenes special that runs for more than an hour, in which Christopher Nolan and the cast and crew discuss the making of specific sequences in the movie. Accompanying that are two shorter featurettes focusing on the characters and the cinematography of The Dark Knight Rises. The final major feature, also running about an hour, is all about the Batmobile throughout Batman's history. Longtime Batman fans will enjoy the nostalgia this one evokes, with forays back in time to track the evolution of Batman's signature vehicle.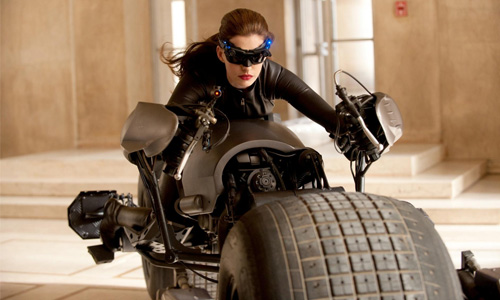 Although The Dark Knight Rises leaves me underwhelmed as a fan of the first two Christopher Nolan Batman movies, it does boast plenty of memorable moments and several key performances that elevate it above its lackluster villains and sprawling plot. As the end of Nolan's trilogy, it concludes the Bruce Wayne storyline with more finality than the comic books ever would stick with. The sheer audacity of the movie's concluding moments make in an intriguing finale, and I'd love to see a fourth movie that picks up where this one ends.
Jason is the founder and managing editor of Fandomania. He is severely into toy collecting, plays a worryingly large amount of games, watches way too many movies and TV shows, and reads more than his fair share of books and comics. He also likes guacamole.