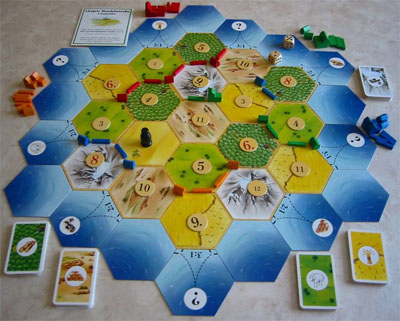 Mayfair Games has announced that they will be releasing a new version of the Settlers of Catan board game in September. This new edition will simplify the overall game to make it more appealing to new players.
Some of the planned changes include reducing the number of different game tiles from 19 to 6, decreasing the size of the resource cards, and including plastic playing pieces instead of the traditional wooden ones. Likewise, the marketing for the new version will be towards more of a mass-market. The packaging will not have the regular game's "oil painting-esque" look, but will be more in line with other American board games on the market. This new version also will be available at mass market, including Toys R Us stores. The new Settlers will retail for $33, lower than the $42 price point of the classic game
.
Source: ICV2
Jason is the founder and managing editor of Fandomania. He is severely into toy collecting, plays a worryingly large amount of games, watches way too many movies and TV shows, and reads more than his fair share of books and comics. He also likes guacamole.