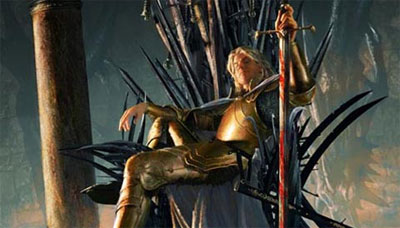 George R. R. Martin's epic fantasy novel series A Song of Ice and Fire has been shuffling around HBO since last year, looking for its chance to break into the network's stellar original programming lineup. This week that break is one step closer to happening, as HBO has ordered a pilot for the series under the title of the first book, A Game of Thrones. If the show is picked up for full production, HBO's intent is to produce one season of episodes for each of the intended seven books, four of which have been released, with the fifth due in 2009.
The pilot will be executive produced by David Benioff and D. B. Weiss.
Source: Hollywood Reporter
Jason is the founder and managing editor of Fandomania. He is severely into toy collecting, plays a worryingly large amount of games, watches way too many movies and TV shows, and reads more than his fair share of books and comics. He also likes guacamole.