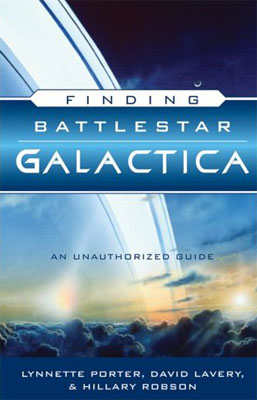 A new book all about the politics, themes, and impact of Battlestar Galactica is hitting shelves this week. It's called Finding Battlestar Galactica: An Unauthorized Guide, and it examines BSG from some unique perspectives, including sections such as "Political Realities and the Culture of Fear" and "Battlestar and the Bush Era." The book comes from writers Lynette Porter, David Lavery, and Hillary Robson, a team that previously has turned out several other books that critically examine television pop phenomena. Their earlier efforts include:
Finding Battlestar Galactica releases this week with a cover price of $14.95, but you can get it at Amazon for $11.51.
Jason is the founder and managing editor of Fandomania. He is severely into toy collecting, plays a worryingly large amount of games, watches way too many movies and TV shows, and reads more than his fair share of books and comics. He also likes guacamole.