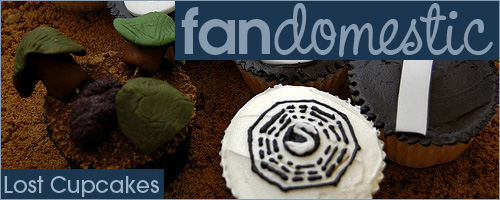 Lost is back, as of last night, and looks to be getting off to an excellent start. My enjoyment of it would only have been higher had I had these cupcakes. I'm sure Hurley would agree.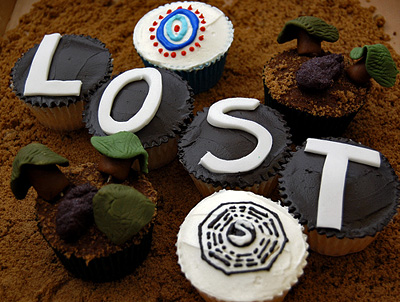 Made by Flickr member katipeck (whose talent you might remember from last week's Darth Vader & Yoda cupcakes), this little set includes cupcakes spelling out the title of the show, two with palm trees and the infamous Smoke Monster (made of cotton candy!), and the Oceanic Airlines and Dharma Initiative (Swan Station) logos. Yum!

Celeste Monsour is Fandomania's Creative Editor and former co-host of the Fandomania Podcast. Among their many interests are photography, '80s/'90s nostalgia, social justice, time travel, and adorable animals.