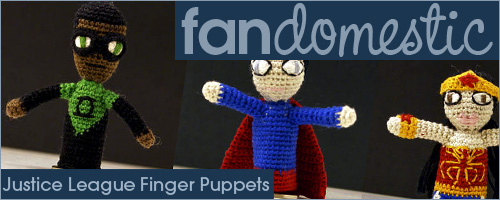 I never paid much attention to crochet before starting Fandomestic, but now I'm continually surprised by the myriad of ways people pay tribute to their fandoms through the medium. Case in point: these Justice League finger puppets.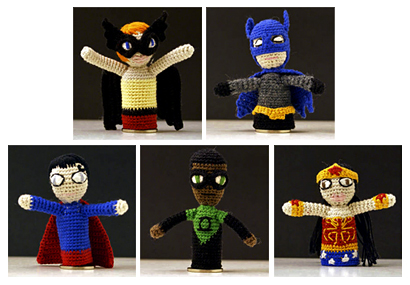 Craftster user shmac crocheted these finger puppets as a present for her 4-year-old daughter, who is a big Justice League fan. Apparently Hawk Girl, Batman, Superman, Green Lantern, and Wonder Woman are her 5 favorite characters of the team, which is why they were chosen as the subjects.

Celeste Monsour is Fandomania's Creative Editor and former co-host of the Fandomania Podcast. Among their many interests are photography, '80s/'90s nostalgia, social justice, time travel, and adorable animals.