Nativity scenes are a traditional Christmas decoration, but — perhaps inspired by the famous skit from "Merry Christmas, Mr. Bean" wherein Mr. Bean plays with the nativity scene in Harrod's department store — geeks around the globe have made their own fandom-inspired versions of the nativity scene. Be sure to click through to the sources to see the full size photos of all these, as many are pretty complex!
1. Doctor Who Nativity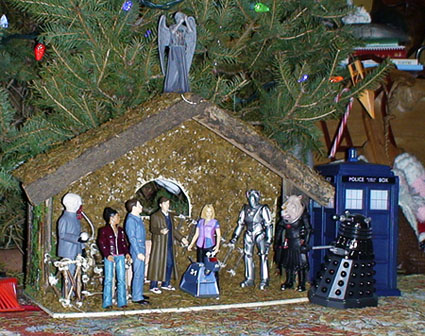 From Canker Canison
2. Star Wars Tatooine Nativity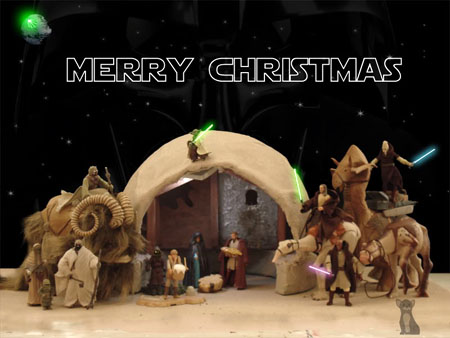 From reape78704
3. Flying Spaghetti Monster/Pirates of the Caribbean Nativity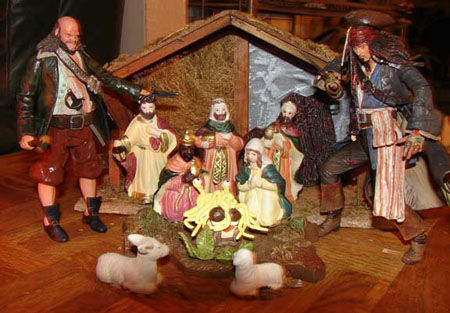 From Church of the Flying Spaghetti Monster
4. Marvel Comics Nativity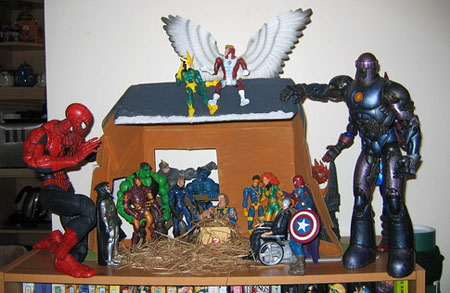 From Denis Ryan
5. Mega-Multi-Fandom Nativity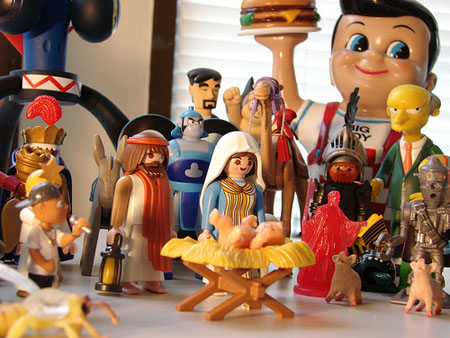 From Chris Bishop
6. Star Wars Nativity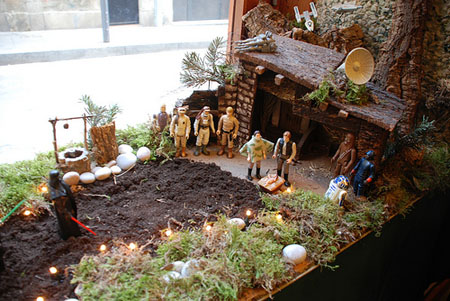 From JP Puerta
7. Iron Man & Friends Nativity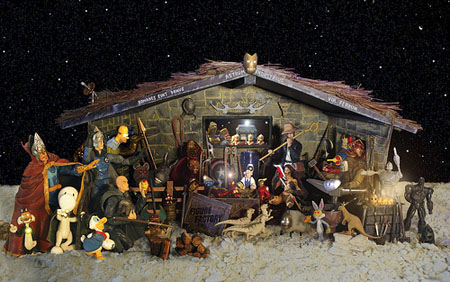 From zero g
8. Nerdtivity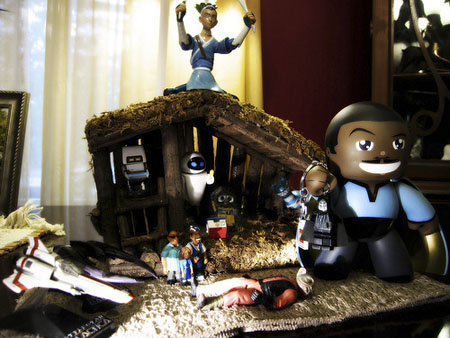 From curious_spider

Celeste Monsour is Fandomania's Creative Editor and former co-host of the Fandomania Podcast. Among their many interests are photography, '80s/'90s nostalgia, social justice, time travel, and adorable animals.