Along with the store-bought licensed Christmas ornaments that you've probably seen before, there are a lot of very creative geeks out there making their own. Here are ten handmade geeky Christmas ornaments.
1. d20 Christmas Ornament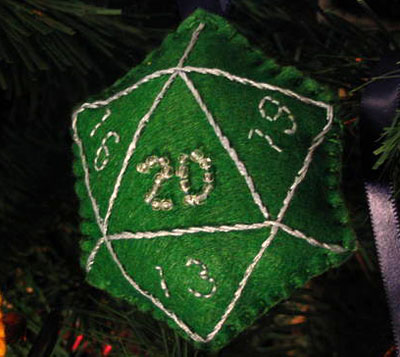 From breemonkey
2. Dalek Christmas Ornament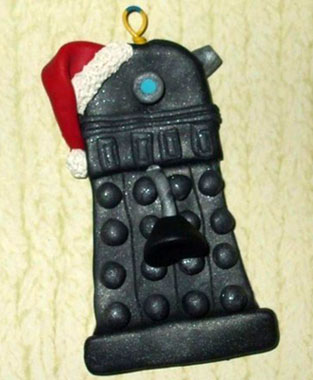 From headofheather
3. Buffy/Fray Scythe Ornament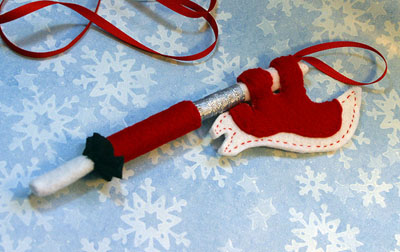 From TiLT creations
4. Circuit Board Christmas Ornaments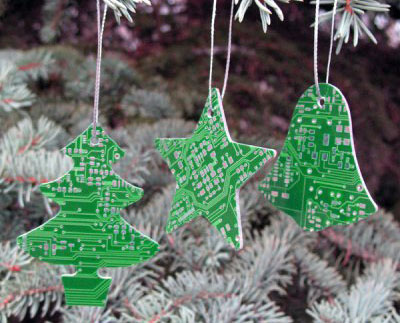 From GEEKWARE
5. Wonder Woman Christmas Ornament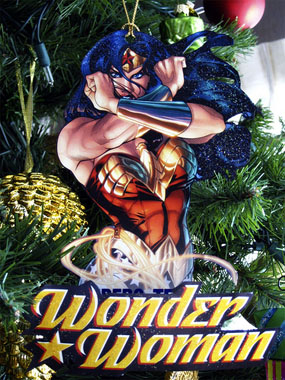 From cosmorama
6. Pi Christmas Ornaments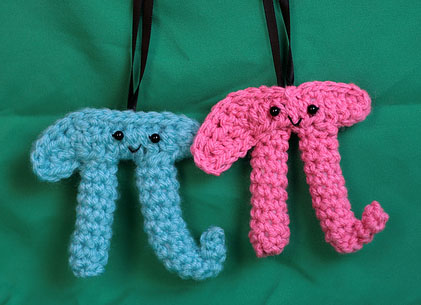 From alicia954
7. Mario "Peace" Christmas Ornament
From jamieobviously
8. Computer Keys Christmas Ornaments
From GEEKWARE
9. & 10. Cthulhu & Flying Spaghetti Monster Christmas Ornaments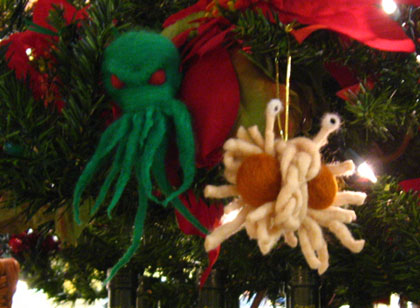 From NifNaks

Celeste Monsour is Fandomania's Creative Editor and former co-host of the Fandomania Podcast. Among their many interests are photography, '80s/'90s nostalgia, social justice, time travel, and adorable animals.