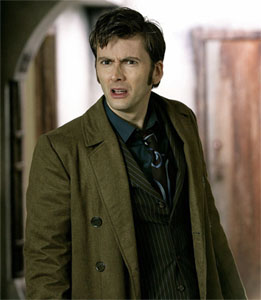 Doctor Who has become huge for both BBC and the SciFi Channel, so news of this magnitude is bound to cause some level of anxiety. But relax and take a deep breath; it's going to be alright. Russel T. Davies is stepping down as the executive producer of Doctor Who, and the job will be filled by the entirely capable and award-winning talent of Steven Moffat. Who fans will recognize Moffat as the writer of such favorite episodes as "The Empty Child", "The Girl in the Fireplace", and "Blink."
After the current fourth season ends, there's going to be a long break until season five begins in the spring of 2010. Don't despair, though! There are plans for four specials (ala the yearly Christmas special) throughout 2009 to tide us over.
Source: TheFutonCritic
Jason is the founder and managing editor of Fandomania. He is severely into toy collecting, plays a worryingly large amount of games, watches way too many movies and TV shows, and reads more than his fair share of books and comics. He also likes guacamole.