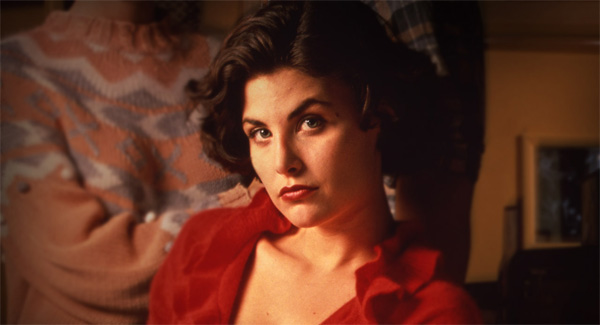 If you're a "hot Caucasian girl," here's your chance to be a part of Twin Peaks, in one form or another. A casting call has posted online seeking a female for a Twin Peaks promo David Lynch is shooting next week. While the listing doesn't specify many details about the promo itself, it's likely that it involves the as yet unannounced Blu-ray release of the classic TV series. The full text of the casting call follows:
"TWIN PEAKS PROMO. Directed by David Lynch. Shoots in Los Angeles on Tuesday, January 7, 2014. Prob a 6 hour or less day.
Rate is $150/8hrs.
You must live in LA to submit. I don't think SAG has jurisdiction on this, so SAG and NON can submit.
I have called SAG to double check this and I am awaiting a call back to confirm this though.
HOT Caucasian girl – BRUNETTE OR REDHEADS ONLY to play waitress. Age 18-27.
MUST have an amazing body. Busty, very period looking face.
Please submit two current color photos (one body shot, one face shot), your sizes, union status and contact info to: [email protected]
Subject line should read: TP Promo"
Jason is the founder and managing editor of Fandomania. He is severely into toy collecting, plays a worryingly large amount of games, watches way too many movies and TV shows, and reads more than his fair share of books and comics. He also likes guacamole.