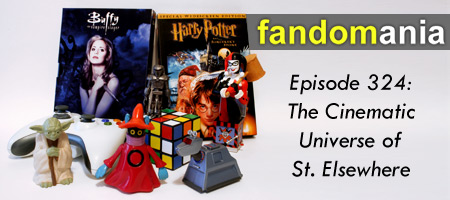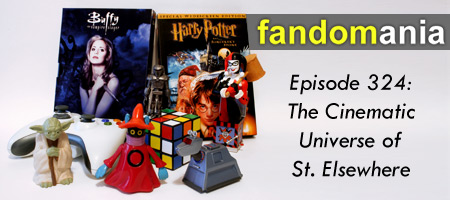 [audio:http://traffic.libsyn.com/fandomania/Episode_0324_-_The_Cinematic_Universe_of_St._Elsewhere.mp3]
This is a busy week with talk about The Wire, the premieres of The Flash and Gracepoint, news about Twin Peaks and Ghostbusters, and game reviews of Forza Horizon 2 and Shadow of Mordor!
00:00:29 – Episode Opening
00:01:46 – We finished watching The Wire for the first time this week.
00:06:58 – We talk about the first episode of CW's The Flash (spoilers!).
00:21:54 – We also watched the first episode of Gracepoint on Fox.
00:33:24 – That Twin Peaks gum you like is coming back in style.
00:37:52 – There have been some new confirmations about the new Ghostbusters movie.
00:42:18 – Jason has been playing Forza Horizon 2 on the Xbox One.
00:50:41 – He also has started playing Middle-Earth: Shadow of Mordor.
01:08:10 – Episode Closing
You can send listener mail to us at podcast@fandomania.com, and you can subscribe to the podcast on iTunes.