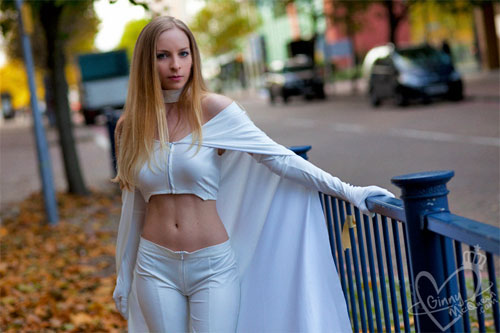 Ginny McQueen is a super popular cosplayer / model / actress, and she's also a longtime friend and Fandomania staff member. Even if she were not connected to us, I'd still feel compelled to share her latest stroke of Internet brilliance. Last week she released her geekified Lady Gaga parody with "Costume Play," her new song about the awesomeness of convention costuming. You can check out her original post with the lyrics and all the details on Ginny's website. And here's her newest invention, "Costume Play":
[audio:http://www.ginnymcqueen.com/random/costumeplay.mp3]
Jason is the founder and managing editor of Fandomania. He is severely into toy collecting, plays a worryingly large amount of games, watches way too many movies and TV shows, and reads more than his fair share of books and comics. He also likes guacamole.