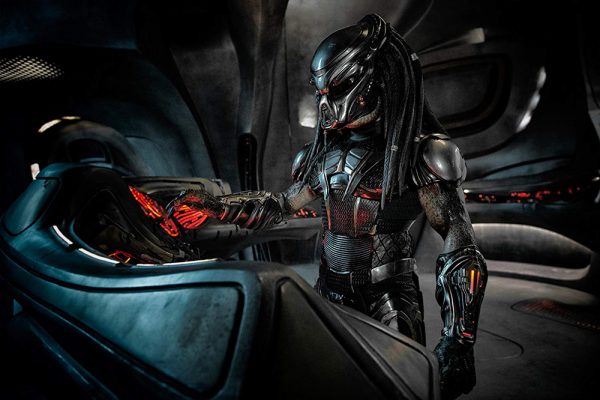 Those vicious hunters from space are back with The Predator arriving in theaters this month. We visited the Regal Pointe Orlando theater last week to see the film in all its 4DX glory. This was my second time seeing a movie in 4DX after checking out The Meg last month. Even though I had an idea of what to expect from the technology this time, watching deep space action in 4DX was a totally different experience than the previous journey into the watery depths.
The Predator is director Shane Black's take on the venerable franchise, and, while it does pay homage to and borrow elements from the previous entries, the movie stands largely on its own. You don't need to be a Predator scholar to see this one, and it should work well as your first entry into the series.
Central to this one is Quinn McKenna (Boyd Holbrook), an Army Ranger sniper whose life goes off the rails when a Predator literally crashes his mission. A government lab moves in to investigate, and McKenna finds himself sequestered with an unlikely gang of military misfits populated by familiar faces like Keegan-Michael Key, Thomas Jane, and Trevante Rhodes.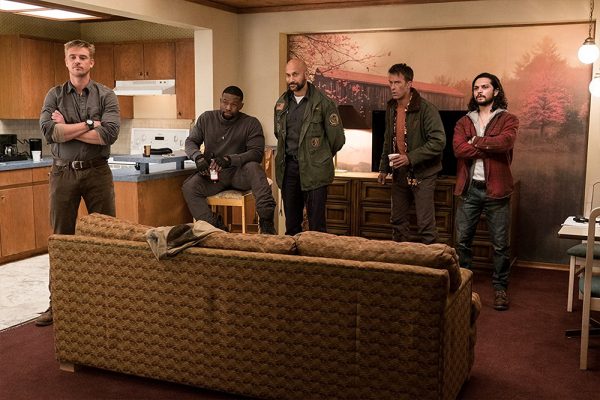 Lab head Will Traeger (Sterling K. Brown) brings in biologist Casey Bracket (Olivia Munn) to help investigate the alien arrival. Naturally, things don't go according to plan, and it's not long before we have a full-on Predator problem on the loose. The story takes some twists and turns, but we all know we're just here to see Predators kill things in fantastic ways.
The Predator admittedly has some bizarre plot elements that it's best not to think about too much. The greatest benefit of seeing this movie in 4DX is that I got so wrapped up in the spectacle of the theater's rollicking effects that any shortcomings of the movie itself slipped to the back of my mind. When you go to the 4DX theater, you're signing up to have a theme park-esque experience, and you'll find yourself feeling less critical of the movie you're watching. In fact, I'd argue that 4DX is the best way to see otherwise bad movies that have a lot of action (not that The Predator is a bad movie, but it becomes a pretty darn good one in 4DX).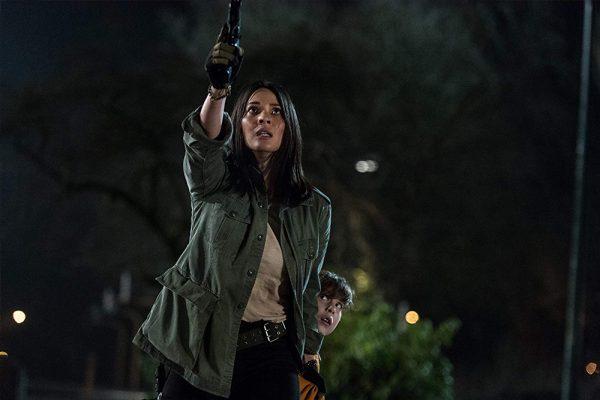 If you've never experienced 4DX, the show is best described as a feature length simulator ride like you might go on in short bursts at Disney or Universal. All the theater seats move in sync with the action on the screen, so you'll be bobbing side to side, bouncing up and down, and careening this way and that whenever the movie calls for it. The theater also has massive fans installed at the ceiling, and those provide breezes for outdoor scenes as well as whipping wind for sequences with spaceships flying through the air. Strobe effects and water sprays contribute to the presentation, along with surprising air jets behind your head and legs, making the whole thing very immersive. Many 4DX movies are presented in 3D as well, but our screening of The Predator was in standard 2D. The 3D is fun to have, but I didn't miss it once the movie got going.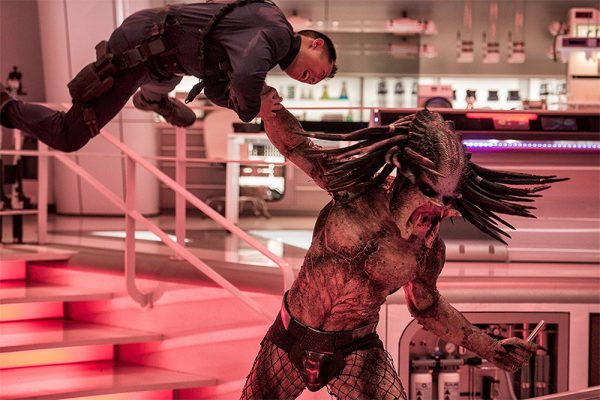 After hitting two 4DX movies this summer, I heartily recommend that you wear jeans or other long pants to the theater. Even in the midst of heavy heat in Florida, my shorts-wearing legs got pretty chilly from all the wind and water effects. Granted, you can turn the water off with a switch on your seat's arm rest, but do you really want to do that? If you're already there, you need to get the full array of 4DX effects!
4DX theaters are a bit of a rarity in the US, and I'm lucky to have one local to me here in Orlando. If you are near one or end up near one while traveling, I have no hesitation in recommending that you give it a try. Due to the higher ticket price, 4DX probably isn't a viable option for everybody's regular moviegoing, but it's a great choice for an occasional special outing.
Jason is the founder and managing editor of Fandomania. He is severely into toy collecting, plays a worryingly large amount of games, watches way too many movies and TV shows, and reads more than his fair share of books and comics. He also likes guacamole.