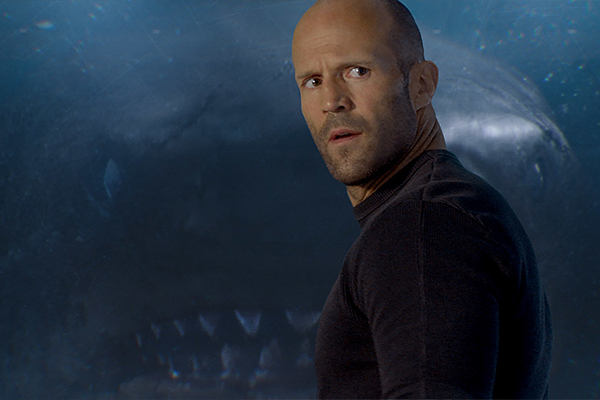 The Meg hit screens last week, and we had the opportunity to check it out in 4DX at the Regal Pointe Orlando theater. Going into this movie, I had only passing familiarity with either The Meg or 4DX. I was fully unprepared for what I was about to experience.
You've probably seen the previews for The Meg, but did you know that it's based on a novel from 1997 by Steve Alten? After seeing the wild popcorn spectacle of the film, I'm tempted to see what this thing is like in text and without the benefit of Jason Statham and careening theater seats. But we'll get back to those theater seats in a moment. First let's talk about the movie itself.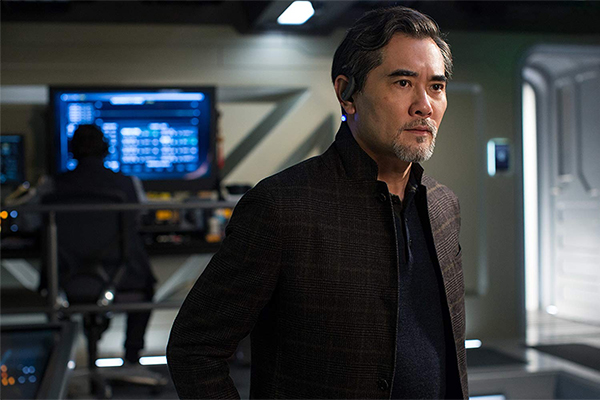 Statham plays Jonas Taylor, a deep sea rescue diver who quits the water after he runs afoul of what he claims to be a giant sea creature during one particular rescue. Nobody believes his story about the sea monster, and despite his otherwise heroic career he's cast out and ends up a washed up drunk in Thailand. Of course, we're watching a movie about a megalodon, so we probably have an inkling about what Jonas actually encountered. But shh, give the movie time to catch up to you, clever viewer.
Jump forward five years, and we meet Rainn Wilson as Jack Morris, a billionaire who is funding an oceanic science project headed up by Dr. Minway Zhang (Winston Chao). Zhang's crew is exactly the gang of brilliant misfits you'd want to see doing action science in the ocean, and they're played by recognizable faces like Ruby Rose, Masi Oka, Cliff Curtis, Bingbing Li, and Page Kennedy. Naturally, something goes wrong, and the world (or at least this likeable gang of science weirdoes) once again is in need of Jonas Taylor.
That kicks off the ridiculous action and even more ridiculous story that make this movie a perfect summer popcorn hit. There's plenty of underwater terror, explosions, and human chomping to go around. The studio marketed The Meg as a campy monster flick, and it's paying off with big box office numbers. Watch this movie, expecting it to be every bit as silly and spectacular as you'd hope a giant shark movie would be, and you're unlikely to be disappointed.
Now back to those careening theater seats. If you get the opportunity to see this thing in 4DX, don't miss out. Like I said, this was my first dip into 4DX movie experiences, and I loved the experience. 4DX theaters are set up with stadium seating like you'd come to expect. All the theater seats, however, are rigged for action. They can jump up and down, rock back and forth, and sway side to side. Motors in the seats can give you strategically placed nudges, bumps, and vibrations. Nozzles on the back of the seat in front of you spray you with water, air, and even scents. And that's not even touching on all the other environmental effects like giant fans along the ceiling, strobe lights, and fog machines.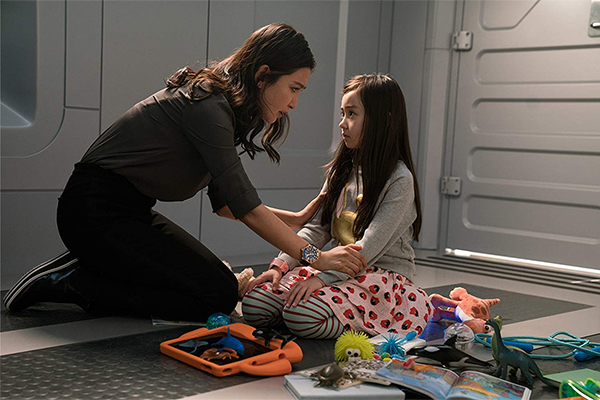 All this technology is synced to the movie so that you get wet when characters dive into the water, you feel the wind blowing past and the motion of a helicopter as it flies past, and most importantly you feel the impact of a giant shark slamming into your submersible. The movie is presented in 3D as well, pulling everything together to fully immerse you in the presentation. Is it gimmicky? Yes. Does it achieve what it's trying to achieve? Absolutely. For the first five to ten minutes of the movie, I was distracted by all the movement and effects in the theater, but at some point my focus shifted to the movie itself, and the simulator ride-like experience became an enhancement to the fun factor.
4DX theaters aren't in every city, and the tickets are appreciably more expensive than a typical theater ticket (thank you to the movie's PR folks for spotting us the tickets!). This isn't going to be an every week outing to the theater, but it's more akin to a visit to an event. Splurge if you get the opportunity, and The Meg is one of the best introductions I can imagine for this kind of show. It's a fun action romp on its own, but the 4DX experience makes it a must-see.