Wow, two sets of reviews this month! Hurray! I have a few more left to clear out next month, some fairly big releases that I still haven't managed to review. After this, however, I'm going to focus almost exclusively on the podcast for November and December. There's been a ton of really good non-geeky music that's been released in the last few months that I'd like to check out, plus I just feel like I need to officially take a break after over five years of doing this! I'll still be active on my Twitter and Facebook pages, and there may be one or two lists that pop up, but that's going to be about it for a couple of months.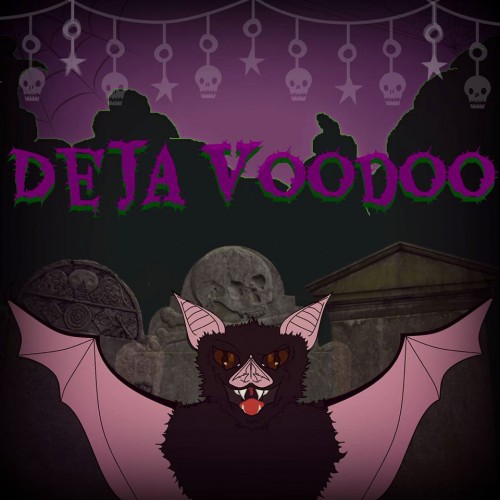 Just in time for Halloween, one half of The Gekkos, Count Jared, brings us a bunch of ooky, spooky songs with his own brand of rock.
Stylistically this is very much keeping in line with The Gekkos. If you've liked their albums, you're definitely going to like Count Jared's solo work. The biggest difference is probably simply in the focus: all of the tracks are of a gothic nature that you might expect given Count Jared's persona. It's a little bit scary, but also a little bit on the fun side, rather like Halloween itself.
I find myself most drawn to the bluesy tracks on this album like the opener, "Vampire's Bite." It's a nice little number about… well, about a vampire wanting to bite someone. Yeah, I guess the title kind of gives that away, doesn't it? There's also "The Legend of Countess Von Long," about a succubus. And there's even one about the monsters in Doctor Who called "My Name's The Doctor." But of course it wouldn't be a Count Jared album without some accordion, and probably the best example of that would be the closer, "Ooky Spooky Polka."
Be sure to pick up Deja Voodoo in time to include it on your Halloween playlist!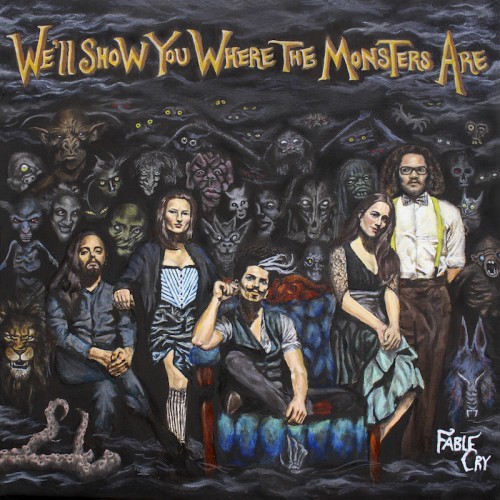 And speaking of Halloween-appropriate albums, let me introduce you to Fable Cry. They describe their music as "theatrical scamp rock," and they show a clear influence of Tom Waits and Gogol Bordello, with some gothic touches thrown in for good measure. In other words, it's exactly the kind of music I absolutely love.
Most of the songs on the album tell stories reminiscent of old fairy tales and the like. The track that I first encountered, "Fancy Dancing," for example, calls to mind St. Vitus's Dance. Or "Dead or Alive (For Now)," one of my favorite tracks, which could be any number of stories in which the main character has to overcome fear of spirits and other creatures. It does contain a line about the hills having eyes, so perhaps it's a reference to The Hills Have Eyes, but I haven't actually seen the movie so I can't say for sure.
A couple of the tracks are pretty definitely based on existing stories: "Onion Grin" tells the story of "Red Riding Hood" from the wolf's perspective. And "The Good Doctor" is based on Frankenstein, although this particular "good" doctor is rather more monstrous than the original (and possibly a creation himself in fact).
Go buy this album in time for Halloween, but then enjoy it throughout the year. You won't be disappointed!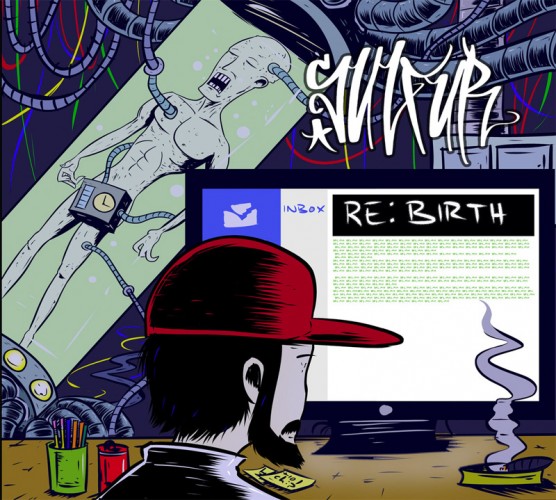 Sulfur's latest release is probably his most personal, with a bit of a harder edge than his previous work. The album title is perfectly appropriate given this new direction (you may have also noticed that many of his previous albums have disappeared from Bandcamp, another indication of the new direction), plus of course there's the play on words of email replies.
There's a clear theme of the importance of learning and knowledge on this album, just as there has been on previous Sulfur releases like Divine Gambit. The track "Never Stop Learning" best exemplifies this, of course. Using the MacGyver theme as part of the beat, the song celebrates the kind of ingenuity that character has as well as the kind of learning that books can open up to us (à la Reading Rainbow, which also gets a shout out). There's also one of my favorite tracks, "Layman's Genius," which is being yourself and yet striving to be better.
Another great track is "Nerd Is Bond," a geek pride song which features Mikal kHill. Any time the two of them get together, it always makes me hopeful for more ThoughtCriminals (and there's even a reference to thought crimes on the track "Layman's Genius"), but at least we have this track. I also love the word play of "Take Shots" which is about taking selfies (#SulfurSelfie — it's totally a thing…) while getting drunk ("We gonna take shots while we take shots"). Not something I'm inclined to do myself, but clever nonetheless.
In addition to the album, Sulfur has also released a comic book called The Rise of the Aborted Clone. You can get a physical copy if you order the CD, or a PDF if you go digital, and I have to say it's well worth it. It tells the story of how Sulfur attempts to create a clone of himself so that he can just sit around and play games and make raps all day while the clone goes out and does the money making. It doesn't really go as planned, of course. The art is done by Ryan Holgersen of Slackmatic and the band the modrats, and the depiction of Sulfur is worth the price of the book by itself.
I really like this new direction that Sulfur is going in, and it's always awesome to hear his vocals. If this is your first introduction to his music, you're really in for a treat. And if it's not, well, you probably already own this anyway.