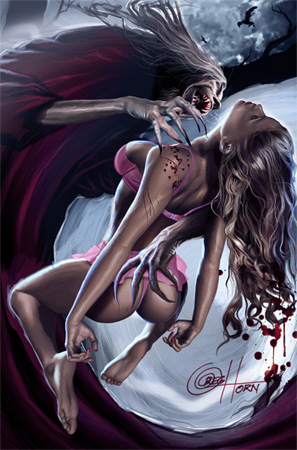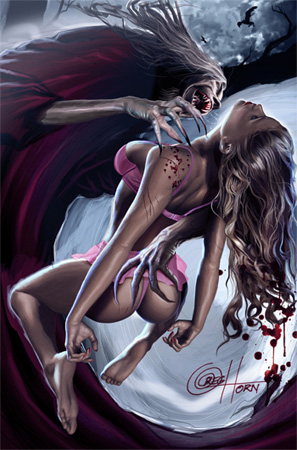 One of our favorite comic book publishers, Zenescope Entertainment, just announced the release of a new four-issue miniseries set to debut this fall. The series is titled Monster Hunters' Survival Guide, and according to the press release issued by Zenescope last week, the series will offer a "comprehensive guide on how to effectively hunt and survive confrontations" with all manner of monstrous creatures.
Zenescope's new series is penned by "monster expert" John Paul Russ, who had the following to say about the upcoming comic book miniseries:
"We felt there was no comprehensive guide for how to hunt monsters or to survive monster confrontations. This will certainly help humans gain an advantage in many situations. We definitely urge the amateur monster hunter to proceed with extreme caution but feel this guide provides everything one needs to know in order to hunt and survive vicious beings of all types."
Although the series's artist(s) and colorist(s) are still unknown, it is clear from the promotional images Zenescope released that Monster Hunters' Survival Guide will be illustrated in the same style as the publisher's other major series, which include Grimm Fairy Tales, Neverland, Salem's Daughter, and The Waking, among many others.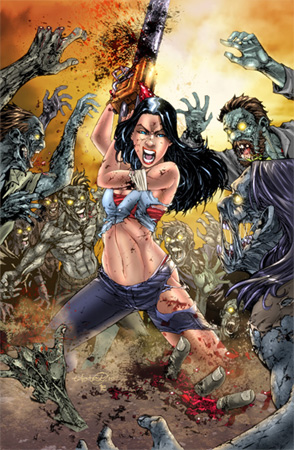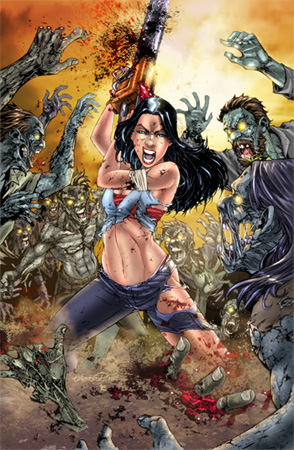 Based on what I've seen of the miniseries, I imagine that fans of The CW's Supernatural, Max Brooks's The Zombie Survival Guide, and the myriad other pop culture series that deal with zombies, witches, vampires, werewolves, and other "monsters" will enjoy Zenescope's new comic series. Monster Hunters' Survival Guide is said to contain precautionary measures, hunting techniques, survival tips and other useful information for dealing with various monster types, including the undead (read: zombies) and unnatural beasts (the Loch Ness Monster, anyone?).
The first issue, which deals with encounters with the undead, will be available for pre-order for $3.99 in the upcoming September issue of Previews. The 48-page first issue of Monster Hunters' Survival Guide will feature covers by renowned comic book artist Greg Horn and Talent Caldwell, who is best known for his work on Top Cow Productions' Fathom, as well as for his work on DC Comics' Superman and Marvel Comics' Spider-Man characters.
Many of the first printings of Zenescope's new series sell out, so if you're interested in Monster Hunters' Survival Guide, you should try to preorder a copy next month. For more information on Zenescope Entertainment or this new miniseries, visit Zenescope's official website.