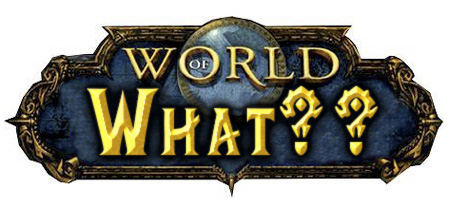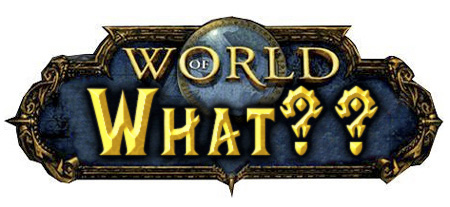 For four years now, Blizzard Entertainment has been running their own convention titled, oddly enough, Blizzcon. It is a true testament to the quality and popularity of their games that one single game company can put together their own convention and overfill the Anaheim Convention Center. Tickets for Blizzcon sold out in less than a minute this year and thousands more people paid $40.00 to watch it either on DirecTV or online via a live stream. This year featured panels covering World of Warcraft, Diablo 3, and Starcraft 2 as well as The Guild and a panel on how to break into the game industry (start out as a decent artist, then get a job as a QA tester). Add to that the appearance of Jay Mohr and a closing night performance by Ozzy Osborne, and you've got the makings of a very cool and exciting weekend. They also made a few announcements that might mean something to WoW players.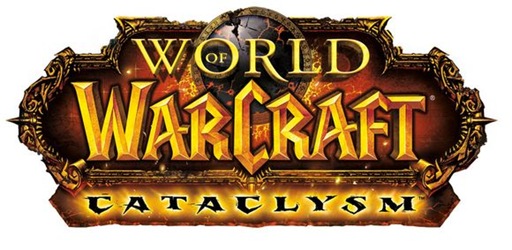 The third expansion for WoW is due sometime in 2010 and is titled Cataclysm. In the first two expansions, we were sent to another planet and then to another continent in Azeroth, and the original world that we had grown up with lay quiet and largely ignored. Newer players were getting the same experience that older players got, except that they were doing it in a deserted world. Blizzard decided to do something about that, so they are going to blow up that world. No, really. Zones that were whole are going to be split by gaping fiery chasms. Zones that were desolate have suddenly got water flowing through them again, and thus will become lush gardens. Of course a new player won't necessarily notice the geographic changes, but they will notice that the improved graphics from newer content will be filtered into Azeroth. There will be new zones, but these are areas that have always been on the map (with the exception of Uldum) but have heretofore been inaccessible. Uldum has always been there, but was hidden by a machine made by the Titans which will be disrupted by the Cataclysm.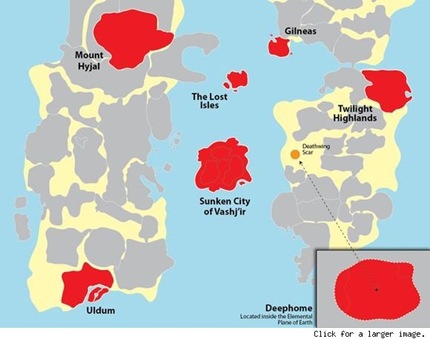 If you're just now starting out, you will be able to choose from two new races to play in Cataclysm. Goblins are joining the Horde and Worgen, a race of werewolves, are joining the Alliance. The goblins are joining the Horde by way of The Lost Isles, a brand new zone open only to the goblins. They will come in as neutral parties and, through the first 15 levels of questing, will become part of the Horde. The Worgen, on the other hand, will be released into the world after the Greymane Wall collapses. In other words, they've always been there, they've just been hidden.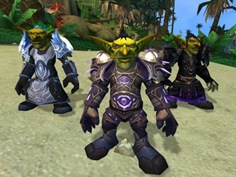 There will also be a major simplification of statistics that classes use. As World of Warcraft has grown, so too have the talent trees and statistics that give the players their powers. Blizzard is knocking everything back down a bit to a more manageable level for all the non-math majors out there (like me). At some point they introduced spell power and attack power. These were in addition to base statistics like strength and intellect. In the new world, if you're a class that hits things hard with a hammer, you will gain your attack power through strength. If you're a class that casts fireballs and melts faces, you'll gain that spell power through intellect. This is a far easier system to understand for everyone.
The talent trees are also going to be greatly simplified with the addition of the "Mastery System." Instead of spending talent points on talents that everyone will have to take, like straight damage buffs or increased critical strike chance, now those type talents are going to come to you passively as you spend points in a tree. If you like to heal and you put points into the talent tree for healing, your healing will be buffed as you put more and more points in. If you like to punch things in the face, you'll hit harder as you take the talents that make your job easier and more fun.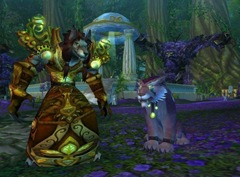 You're also now going to want to join a guild as soon as possible. Up to now, guilds were glorified friend lists that could share a giant bank space. Sure, they mean a lot more to the people in them, but from the standpoint of the game itself, that's all they were. Now, however, guilds are going to level just like players do. When your character gains levels, your guild gains experience. When you kill a boss, your guild gains experience. When you level up a profession like Blacksmithing, well, you get the point. Guilds will then be able to use talent trees just like players to grant everyone in the guild special bonuses, like increased cash drops from bosses or the ability to mass resurrect a whole raid group in one go. Handy stuff as you're learning new fights. Also, guilds will convert this experience into currency which can be used to by more bank tabs or special recipes that only members of the guild can learn. Once you leave the guild, you lose the recipe. So, while many people already see their guild as their second family, now the game will reward you for joining that family.
There are tons of other changes that are going to make the game more fun. Fishing, forever the most boring profession in the world, is getting an Animal Crossing-like makeover. It might actually be something someone does to have a good time now. Another new secondary profession, archaeology, is being added to further strengthen characters through a brand new set of glyphs and the mysterious "Paths of the Titans." These paths will offer different glyphs for each of 10 new glyph slots that will greatly strengthen your character.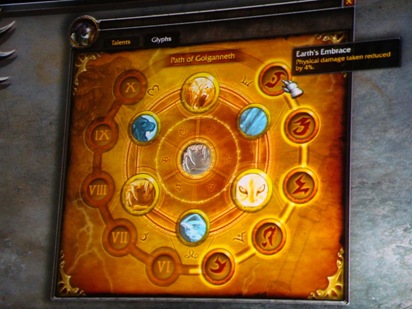 If you have a piece of gear that is almost great but one or two stats are just a little off, you can have those stats changed. The only caveat is that once you reduce a stat on an item you can only add back another stat that isn't already on the item in the first place.
The new World of Warcraft will also seek to "put the War back in Warcraft" as the ages-old conflict between the Alliance and Horde will be renewed. All in all, Azeroth is going to be a new place to adventure sometime next year and I, for one, think it will be great for both the players that have been here from the beginning and the new players that will come into this conflict. There is a lot of work being done to make the game more fun (what a novel concept!) and less confusing to new and old players. At the end of the day, more fun is good, right?