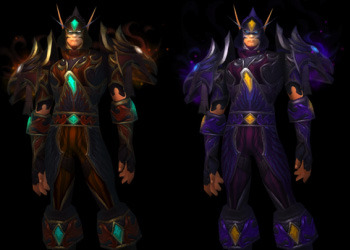 This is it! The final trangsmog post about Tier sets. Maybe when Patch 4.3 drops and more sets are released, I'll do more transmogging posts.
5. Nightslayer (Tier 1)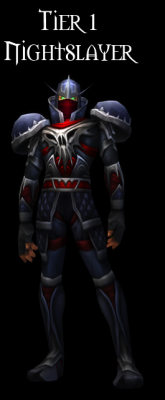 Items from Tier 1 drop from Molten Core.
4. Netherblade (Tier 4) and Bonescythe (Tier 7)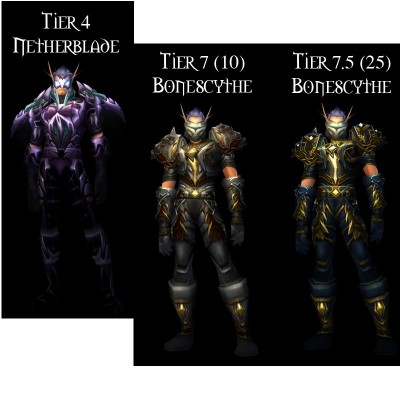 Tier 4 drops from Karazhan, Gruul's Lair, and Magtheridon's Lair. Tier 7 drops from Naxxramas and Obsidian Sanctum.
3. Dark Phoenix (Tier 12)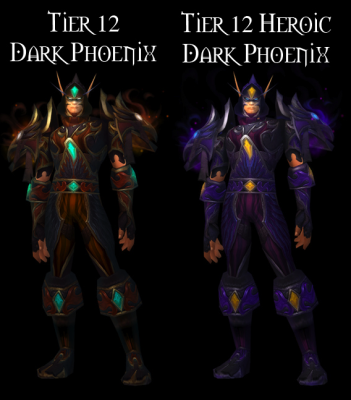 The newest Tier set comes from Valor Points, Occu'thar, Staghelm, and Ragnaros.
2. Deathmantle (Tier 5)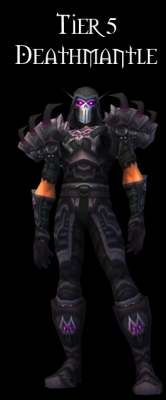 Tier 5 comes from Serpentshrine Cavern and The Eye.
1. Bloodfang (Tier 2)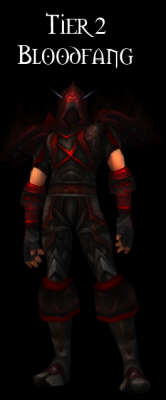 Tier 2 drops from Blackwing Lair, except the pants, which come from Ragnaros.