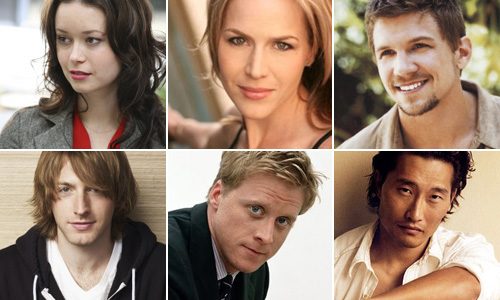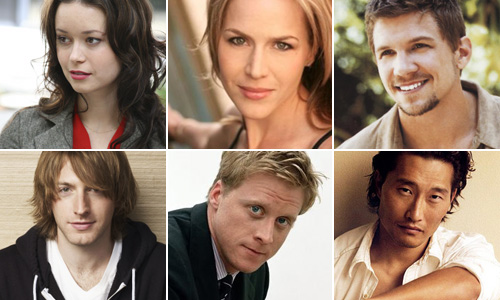 It's hard to keep track of all the new show names being thrown around during pilot season, but here are a few you might want to keep in mind if you want to see what some of Joss Whedon's former cast members (many of whom have also appeared in other genre shows) will be up to.
Both Summer Glau (Firefly, Serenity, Dollhouse, Terminator: The Sarah Connor Chronicles) and Julie Benz (Buffy the Vampire Slayer, Angel, Dexter) are joining hero-themed network dramas. On NBC's The Cape, Summer will play "a cute and intrepid investigative blogger who fearlessly goes after corrupt cops and costumed bad guys," according to THR. Meanwhile, in No Ordinary Family for ABC, Julie Benz will play Stephanie, a scientist whose whole family, including husband Jim (Michael Chiklis), suddenly gains new abilities (hers is superspeed; his is superstrength) after their plane crash-lands in the Amazon.
Also at ABC, Marc Blucas (Buffy the Vampire Slayer) will play one of "six former best friends who rose through the ranks at the San Francisco Police Department and reunite to solve the murder of one of their own" in True Blue. His character, JD Conlin, will be the ex-husband of another of the six friends, police captain Katherine Miller (Poppy Montgomery of Without a Trace). Eric Lange, Malcolm-Jamal Warner, and Ana Ortiz also star.

Dollhouse breakout star Fran Kranz has landed a spot on NBC's comedy Friends With Benefits, which centers around five friends seeking true love but, as the name implies, settling for hooking up with their friends. Fran's character sounds very similar to Topher Brink: "a nerdy but cute hopeless romantic who is worth $12 million after selling an algorithm to Google."
Alan Tudyk (Firefly, Serenity, Dollhouse, V) will have a role on NBC's Dermot Mulroney-toplined reboot of The Rockford Files as Rockford's naïve detective pal Dennis Becker.
Speaking of reboots, genre TV darling Daniel Dae Kim (Angel, Lost, Crusade, 24) was the first to be cast in CBS's new Hawaii Five-O, produced by Alex Kurtzman, Roberto Orci and Peter Lenkov. He'll play Detective Chin Ho Kelly in a cast which also includes Alex O'Loughlin, Grace Park, Jean Smart, and Taryn Manning (James Marsters will also make a guest appearance, according to his Facebook fan page).
Sources: The Futon Critic and THR