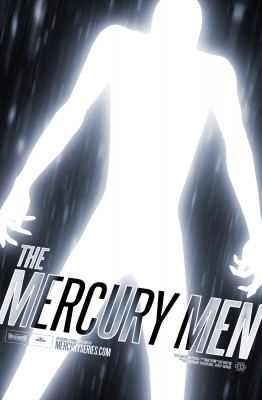 Web Series: The Mercury Men
Original Air Date: July 25, 2011
While perusing my cable's On Demand channel I stumbled upon a nice little series of web shorts by the Syfy network called The Mercury Men. Writer/director Christopher Preksta produced the six- to nine-minute webisodes. It's the story of men from the planet Mercury who have come to Earth to do us harm.
The unlikely hero is a grumpy, middle-aged, bureaucrat named Edward Borman (Mark Tierno). The office building where he works is invaded by these men from Mercury. They appear to be made of light and have no trouble killing people with something that looks like lightning. Fortunately for Edward, he's not alone. Jack Yaeger (Curt Wootton), a member of a secretive group of defenders known as The League, shows up to help Edward. Together the unlikely pair work at stopping these evil extraterrestrials and discover exactly what they are doing on Earth.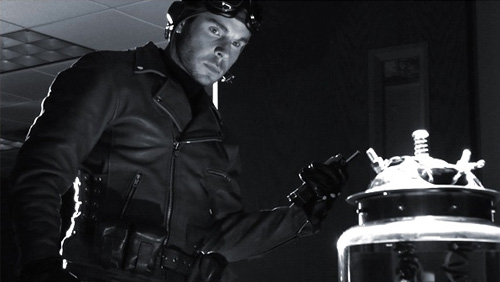 I love the style of this series. I think choosing to film entirely in black and white is a refreshing touch. What's interesting to me is the show is filmed like a 1950s sci-fi movie but takes place during the mid-1970s. While the writing is sometimes off and the acting can be a little flat, overall this is a fun series. I'm always left wanting to see what happens next. I'm impressed that this series was filmed with a budget of around $7,000 (according to IMDb).
If you're a sci-fi fan up for a slightly different series I recommend The Mercury Men. It may very well prove to be the Pringles of the sci-fi world. After you watch one webisode I'm sure you'll be checking out the next one. Having seen all ten webisodes for season one I'm hoping there will be a second season.
Rating: 4 / 5 Stars