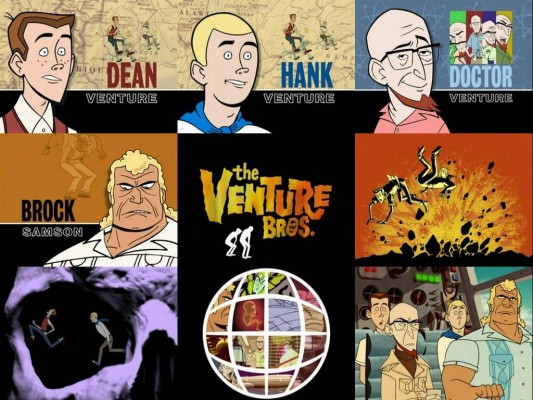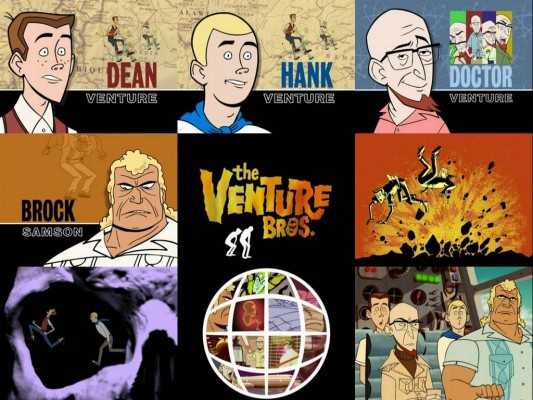 Fellow Venture Bros. fans rejoice! The day has finally arrived, and Chris McCulloch, Doc Hammer, and Ben Edlund have finally released a teaser trailer for season 4 of the [adult swim] cartoon series The Venture Bros. It looks like most, if not all, of our favorite characters are back, including Henchman 21, The Monarch, Dr. Mrs. The Monarch (formerly Dr. Girlfriend), Dr. Venture, Dean and Hank Venture, Dean's friend Dermott Fictel, Sgt. Hatred, David Bowie, and even Brock Samson, although it's not clear what role Samson plays in the new season given that he supposedly quit his position as the Venture family's bodyguard when OSI ordered his termination.
Although Dr. Girlfriend's murderous moppets, Kevin and Tim-Tom, are not featured in the trailer, the "Venture Bros." team's recent comments in a Comic Con panel indicate that these two creeps won't be going anywhere anytime soon. Also missing from the trailer are Molotov Cocktease, Dr. Orpheus, his daughter Triana and his fellow Order of the Triad members, Baron Underbheit, and Henchman 24 (I know you hate it, but you need to accept that he's dead and won't be coming back), but we're pretty confident that they will all be back for season 4 (although Henchmen 24 only in memory).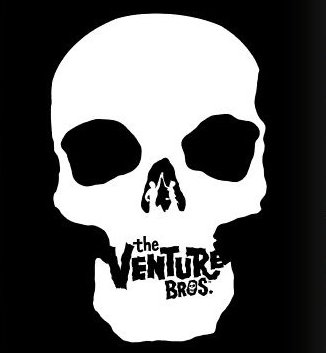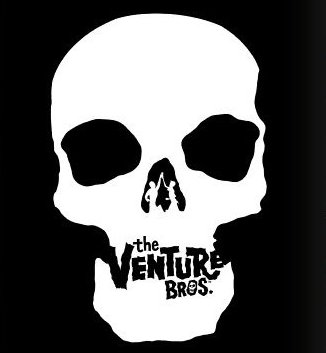 Questions that remain include whether or not Brock really quit, who his interim (or permanent?) replacement will be, what happened to Hank's hair, why 21 thinks that LARPing is an acceptable coping mechanism, how The Monarch could replace his two favorite henchmen, and, of course, why the season 4 premiere so freakin' far away?? It looks like season 4 of The Venture Bros. is not going to disappoint…
Much to fans' chagrin, The Venture Bros. release schedule has always been sporadic: Season 1 aired in February 2003, Season 2 wasn't aired until June 2006, and Season 3 following in June 2008. Although the show's creators have indicated that the wait won't be quite as long as some of the previous gaps, there is still no solid premiere date for Season 4 of The Venture Bros.